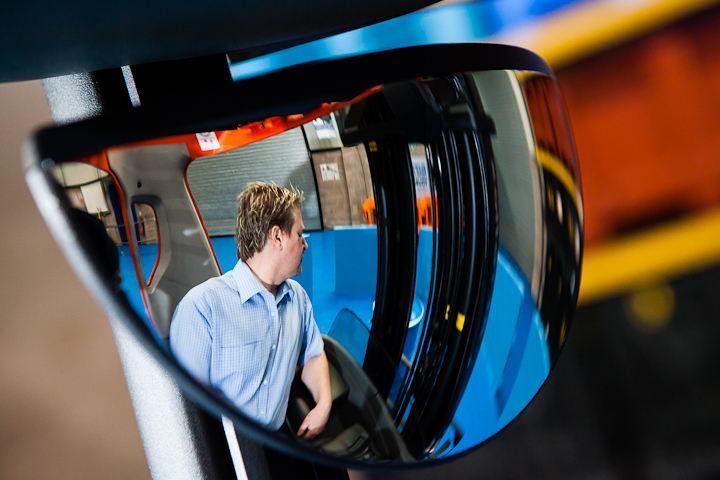 The incident occurred when Mr. Winter, while working for a magazine printing company the name of which cannot be disclosed, was collecting new reels to insert into large printers. A forklift truck reversed from behind a wall then knocked him to the ground and ran over his foot while he was pulling a pallet truck loaded with reels.
Suffering a blow to his head and multiple fractures to his foot Mr. Winter needed surgery to fuse the bones in his foot back together. Because of the incident he also suffered a temporary loss of memory.
Commenting about the incident, Paul said: "A few of my colleagues had complained that they had nearly been hit by a truck in the past, but nothing was done to make the factory safer for us."
Mr. Winter recieved £35,000 in damages following a Unite-back claim. Karen Reay, the Unite regional secretary commented: Any workplace staff working near moving vehicles should ensure that there are clear boundaries that are enfornce, had there been at this workplace Paul's accident wouldn't have happened. Even though there were previous report of near-miss accidents the employer did nothing about it."
The £35,000 Mr. Winter recieved as a settlement figure, could have been used by the company many times to check potential safety failings in the working environment, which could have meant the injury (and the claim) could have been avoided all together.
Source: hsssearch.co.uk, Forklift injuries followed ignored near-misses, 14th July 2016, by unknown author, to read the full story click here.