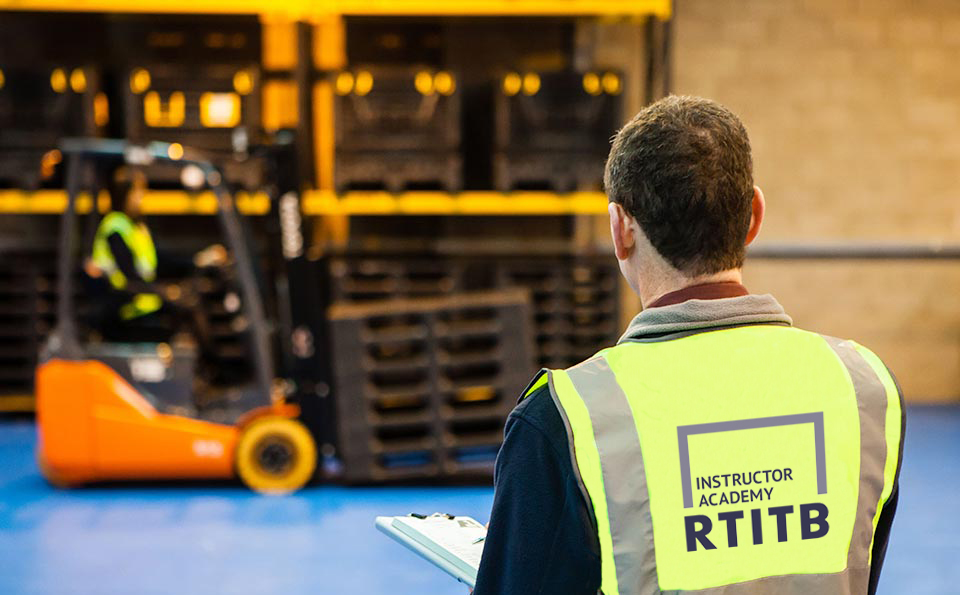 UPDATED: 22 JULY 2020
Instructor courses – Safety Information
The RTITB Instructor Academy is now able to run Lift Truck instructor courses for a maximum of 6 delegates, Driver CPC Instructor courses for 6 delegates and LGV Instructor and Assessor courses on a 1:1 basis with safe practices in place. Yardshunter and Banksman instructor courses can be ran at usual ratios as large portions of the courses take place outside.
Download candidate safety information below:
View the Instructor Academy risk assessments below:
UPDATE: 3 April 2020
Instructor courses – essential
The RTITB Instructor Academy is able to run a range of courses at its centre in Telford, the West Midlands or at customer premises upon request (and subject to risk assessment) on a 1:1 basis (or 2:1:1 for Lift Truck instructor courses). These courses are for those working in essential parts of the supply chain.
Remote Driver CPC Instructor courses
We are running Driver CPC Instructor courses fully remotely starting 20th April 2020. Hurry, the first courses are proving popular with only 2 places left (at time of writing). More dates will follow.
Booking routine Instructor courses at the RTITB Instructor Academy
The RTITB Instructor Academy is not running routine courses at the centre in Telford, the West Midlands at the moment.
We are taking bookings for instructor courses as usual for July 2020 onwards. Note that these courses are getting full quickly, so it's worth booking now if you have plans to do courses later in the year.
Remote Instructor theory training
We are running Instructor theory training courses remotely (via video link) for five of our most popular courses.
This will suit those who are furloughed and want to make a start, or for businesses who want their employees to become instructors but don't want them to travel at the moment. Doing the course in smaller chunks could also be beneficial for people who get a little overwhelmed by one longer course.
Candidates attending this remote theory training will then have 9 months to complete their practical training. Although we strongly recommend this is done within 6 months to reduce the impact of knowledge fade. All prices are shown excluding VAT.
1. Lift Truck Instructor Initial– 2 days, up to 4 people
£365pp
Candidate would then come and do 8 days – £1,095 (along with up to 5 other people on the course)
First course starts 20th April
2. LGV Assessor Initial – 2 days, up to 4 people
£365pp
Candidate would then come and do 3 days on 1:1 basis – £2,188 (includes NRI exam fees)
First course starts 23rd April
3. LGV Instructor Initial – 3 days, up to 2 people
£820pp
Candidate would then come and do 4 days on 1:1 basis – £2,784 (includes NRI exam fees)
First course starts 27th April
4. LGV Instructor Conversion – 2 days, up to 2 people
£547pp
Candidate would then come and do 3 days on 1:1 basis £2,188 (includes NRI exam fees)
First course starts 20th April
5. LGV Fleet Instructor Initial – 2 days, up to 2 people
£547pp
Candidate would then come and do 3 days on 1:1 basis £1,788
First course starts 30th April
Find out more on 01952 520214 / 07921 453816 / 07549 044206 / academy@rtitb.com. Please note we are on reduced operating hours – times as follows
Monday – Wednesday 8am – 4pm, Thursday 9am – 3pm, Friday 8am-Midday