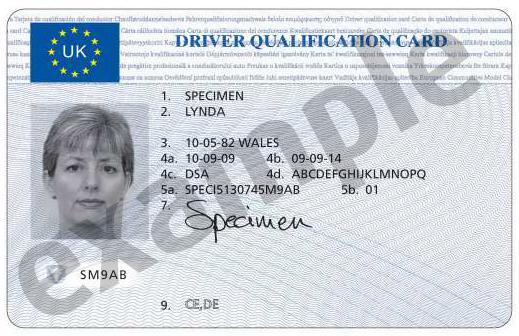 Q: What are the current DQC rules and regs. And what is on this card?
A: Driver Qualification Cards (DQCs), also known as Driver CPC cards, are issued by the DVLA to drivers once they have completed modules 2 and 4 of Initial Driver CPC training.
Each driver's DQC expires after 5 years. And to retain their DQC following the completion of the 35 Initial Driver CPC Training, they must then complete their 35 hours of Periodic Driver CPC Training over the 5-year period that the card is valid.
If the driver completes their Periodic Training less than 12 months before the expiry date, they will receive their new DQC straight away. Drivers who complete their Periodic Training more than the 12 months from expiry will receive their new card closer to the expiry date.
All new cards are automatically sent to the address on the driver's licence, so it's important that drivers keep these details up to date.
A DQC contains the following:
Surname and first name(s)
Date and country of birth
Card issue date and card expiry date
UK driving licence number
Photograph of the driver
Vehicle categories for which the Driver CPC entitlement is held
Q. What are drivers' and employers' responsibilities towards the DQC?
A: Whilst drivers are responsible for ensuring they complete their 35 hours' Periodic Training in order to retain their DQC, employers have a duty to ensure that their drivers comply with relevant legislation which includes meeting the Driver CPC requirement.
Drivers and employers should be aware that if a DQC is lost, stolen or damaged, drivers must apply for a new one through the DVSA, the fee for a replacement card is £25. Further information on replacing a DQC can be found here, https://www.gov.uk/replace-driver-cpc-card
Drivers must carry their DQC whilst driving professionally; during roadside vehicle checks, DVSA enforcement officers and police officers can issue a £50 fixed penalty if drivers are unable to produce their DQC.
Q: What is the process for checking DQC for Driver CPC Training?
A: When checking a driver's entitlement to receive CPC Periodic Training hours, you should ensure that those who gained their vocational licence after 10th September 2009 for LGV, present their DQC as evidence to confirm they have passed modules 2 and 4 from the Initial Driver CPC Training and are therefore eligible to attend periodic training.