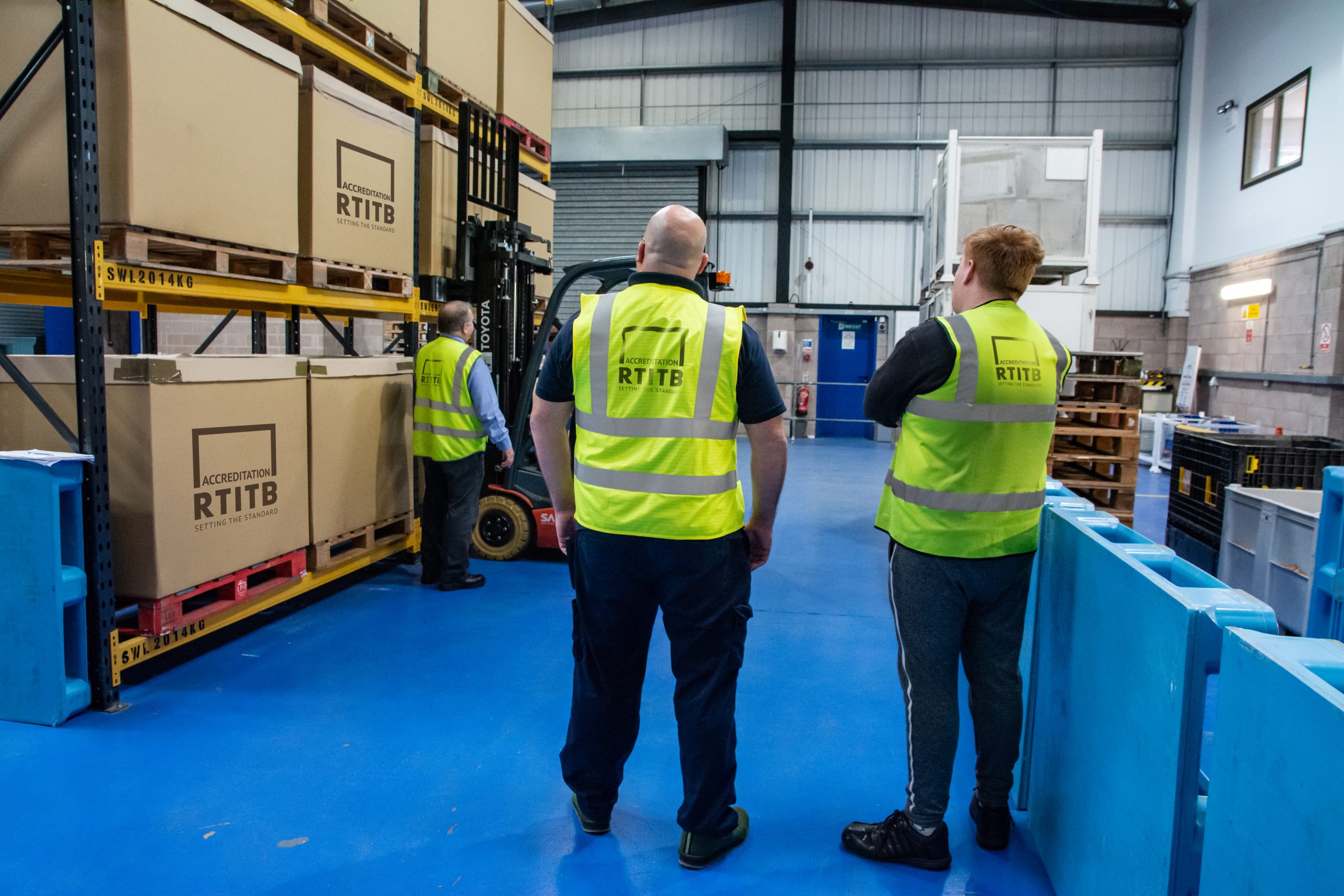 In an effort to offer standardised, quality Materials Handling Equipment (MHE) training to the warehousing and logistics industry, four new partners have joined RTITB's global network of commercial and in-house training providers.
As RTITB Accredited partners, Fork Lift Course UK, Forklift Instructor Ltd, NKS Training Solutions and Wetherby Training Ltd will offer accredited operator training to their customer base and will provide peace of mind that candidates' training will be backed up by thorough training records.
RTITB is widely recognised as the gold standard in workplace transport training accreditation, and helps organisations in the UK to change operator behaviour for the better and improve safety within warehousing and logistics operations through compliant training and testing that results in safe and efficient lift truck operators.
Each accredited partner will deliver RTITB accredited courses that will help their customers to improve compliance, reduce accidents and keep costs under control. RTITB Accreditation helps to prevent bad habits and shortcuts that may otherwise creep in over time, which may result in accidents and reassures companies of the quality of training delivered.
Laura Nelson, Managing Director of RTITB said: "We're delighted to welcome them all as Accredited partners and look forward to working with them in our aim to make our industry safer for all!"
Becoming an RTITB Accredited Partner enables us to support your business with all of the resources and support you need to deliver compliant counterbalance (forklift) training, reach truck training, pallet truck training, or any other type of material handling and plant equipment courses. Learn more about RTITB Accreditation today.