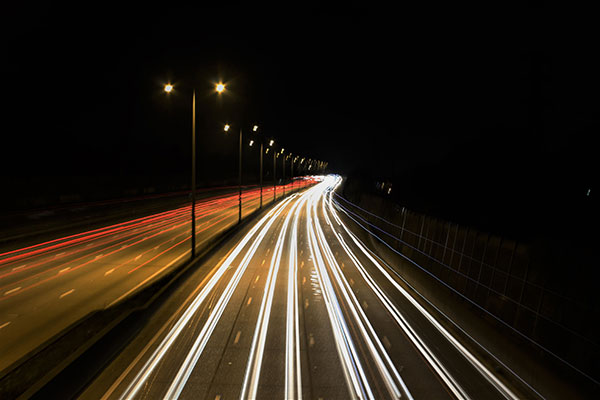 The passenger transport industry is in the midst of many changes, with more still to come. Are your drivers aware of what could be ahead and how this will affect their role?
Involving drivers in change as our industry evolves is key for engagement and retention. So, here are five trends that you should make your Passenger Carrying Vehicle (PCV) drivers aware of now.
Increasing emissions legislation
To tackle climate change, there is an increased need to reduce the emissions that the passenger transport industry contributes to. Low Emission Zones (LEZ) and Ultra-Low Emission Zones (ULEZ) are in place across Greater London. Other local authorities are similarly designating Clean Air Zones to improve air quality. Drivers should be aware that there are now plans for UK major cities to introduce similar restrictions. For instance, where charges or fines are incurred for emissions-producing vehicles, such as buses and coaches.
Last-mile passenger transport
As online shopping has skyrocketed in recent years, last-mile delivery has increased too. Passenger transport looks set to follow. Licensed passenger vehicles have increased by 2.3% since 2019 indicating the need for more doorstep drop-offs. With rising car costs, it's predicted that more will make the move to using public transport and licensed vehicles. This increased demand in cities, coupled with ever denser populations, risks adding to the severity of traffic congestion with the associated negative impacts on the economy, environment, and health.
Solutions could come in the form of Alternatively Fuelled Vehicles (AFVs), Taxi Cycles, or Automated Passenger Vehicles (PODs) – fully autonomous 4-seater vehicles, which use cameras, sensors, radar, and lidar to travel to pre-programmed locations. However, it is likely there will be a period where various types of passenger transport are required to integrate harmoniously and safely.
Assistive Technologies
A wide variety of technologies are coming into play to change the way that vehicles operate. Some are designed to support safety. Some to do more to protect vulnerable road users. Others aim to help improve fuel consumption.
Many drivers will already have heard of, or have used, ABS (Anti-lock Braking System), Active Cruise Control & Retarders, Electronic Stability Control (ESC). Digital Mirrors, Emergency Brake Assist, or Side Guard Assist. One future technology expected to gain greater traction is Safety Zone Technology. This controls speed automatically in hazardous zones, such as near to schools.
Systems for bus platooning are also an area of great interest with the potential to increase safety, reduce fuel usage and emissions. It will also improve road capacity, reduce congestion, and enhance driver convenience.
Alternatively Fuelled Vehicles (AFVs)
Just as electric cars are growing in demand, AFVs will become increasingly common sights on the UK's roads. Pressure is increasing on the passenger transport industry to reduce reliance on fossil fuels and find alternative, low-carbon solutions. These could include electric, natural gas, biogas, hydrogen, or hydrogen electric.
Alternative fuel sources will bring different advantages and disadvantages. Though at present, a lack of suitable re-fuelling points means that diesel is still seen as the most reliable method of fuelling a vehicle. Drivers should also be aware that the switch to new fuels will also bring with it new safety considerations.
Autonomous Vehicles
Manufacturers are currently working hard to develop autonomous vehicles, including cars and PCVs. Laws in the UK have been amended to permit autonomous vehicles to operate on UK highways. With the transport industry estimating a shortfall of 60,000 drivers and an ageing workforce, we can expect to see more autonomous vehicle trials with a long-term view to provide a solution.
Perhaps the largest benefit of autonomous PCVs will be in reducing accidents. According to the Department for Transport, two-thirds (64%) of fatalities in reported road accidents are at least partly the result of driver error. Autonomous PCVs could also offer significant operational efficiencies for large fleet owners, from fuel efficiencies to a reduction (or removal) of enforced driver breaks. However, this change will be gradual. Not least because it will present new risks to understand and manage, including cyber security.
Looking into the Future of Passenger Transport
To educate drivers on changes affecting the passenger transport industry, the RTITB Driver CPC Module 'Looking into the Future of Passenger Transport' can help.
It covers all of the trends above in greater detail, and much more too. Plus, it is designed to give Instructors relevant and up-to-date training topics that keep drivers interested. Options for different and more engaging delivery methods, such as workshops, quizzes, and role reversal exercises are also included.
To access the new materials for PCV Drivers, become a member of the RTITB Driver CPC Consortium, or request a free 30-day demo of the training materials now. There is a wide range of exciting modules developed to help you improve your PCV driver training standards.
Or contact our team now with any questions.