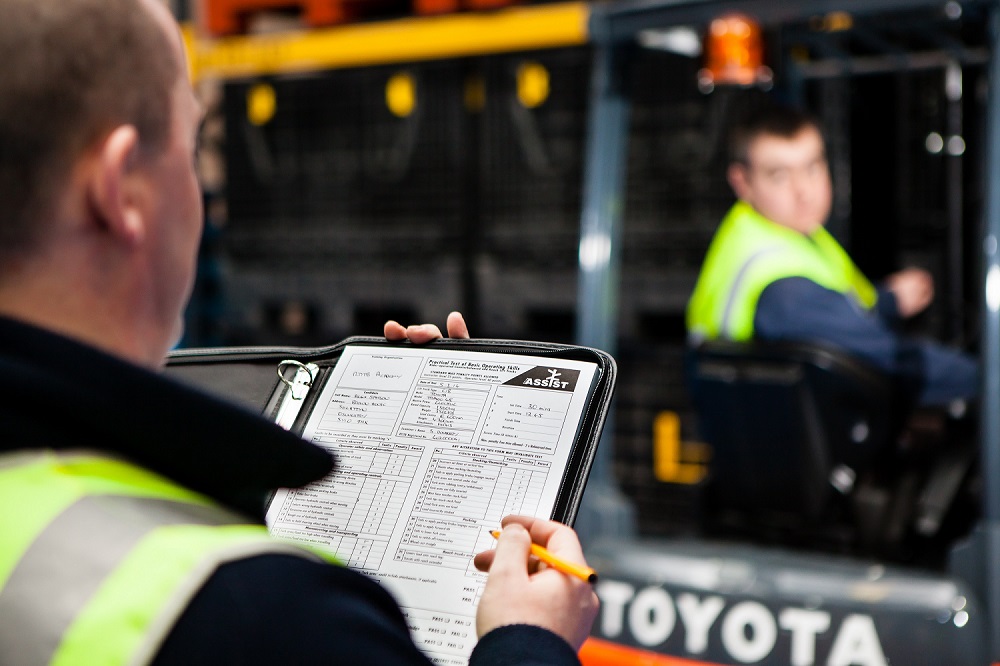 RTITB warns that frequent workplace accidents, injuries, and fatalities take place because employers don't check agency staff's qualifications and training when working in lift truck operations.
Laura Nelson, RTITB Managing Director for RTITB,says "All too often lift truck incidents hit theheadlines. Recently we have seen several cases where agency workers or temporary employees have been involved in accidents, many of which could have potentially been avoided if employers were more diligent about training."
The Health and Safety Executive (HSE) state that half of fatal accidents in the workplace take place during a worker's first ten days on-site, with half of those figures occurring on their very first day working for the company. Regardless of their worker-status, new starters are at a greater risk of accidents due to lack of experience. According to the HSE, they're generally reluctant to voice concerns, or they're not sure where to begin the process of asking questions.
"Whether an operator is on site for one day as a temporary employee or longer as a permanent team member, employers must make sure that they undergo suitable and sufficient specific and familiarisation training for the machine type they are required to operate and have the evidence to prove it," Laura continues, explaining that this is important both for safety and for legal compliance.
Laura states that "It's also important to assess the practical skill level of new starters and monitor their performance closely – not all MHE training is created equal so remedial training might be needed to fill knowledge gaps and correct bad habits. This is where correct management and supervision plays an extremely important role."
RTITB's course, Managing & Supervising Material Handling Equipment (MHE) Operations, ensure that managers and supervisors understand their responsibilities in MHE operations, and teaches them how to minimise risk in their workplace as much as possible.
This training course covers walking the floor, relevant legal regulations, manager and supervisor responsibilities, operator training, operational safety, applying theory to real-life practice, as well as the relevant next steps. The course gives supervisors and managers the skills they need to find and deal with any risks to MHE operations – whether they're short-time agency staff or permanent employees.
An assessment is held at the end of the course, where candidates will complete a theory test and a video-based hazard perception test..
"To comply with legislation such as PUWER, not only must employers make sure that MHE operators are correctly trained, but also that managers and supervisors have received adequate training for the purposes of health and safety," says Laura.
For more information on delivering RTITB accredited training courses for MHE operators, managers or supervisors in your business, call the expert RTITB team on 01952 520207.