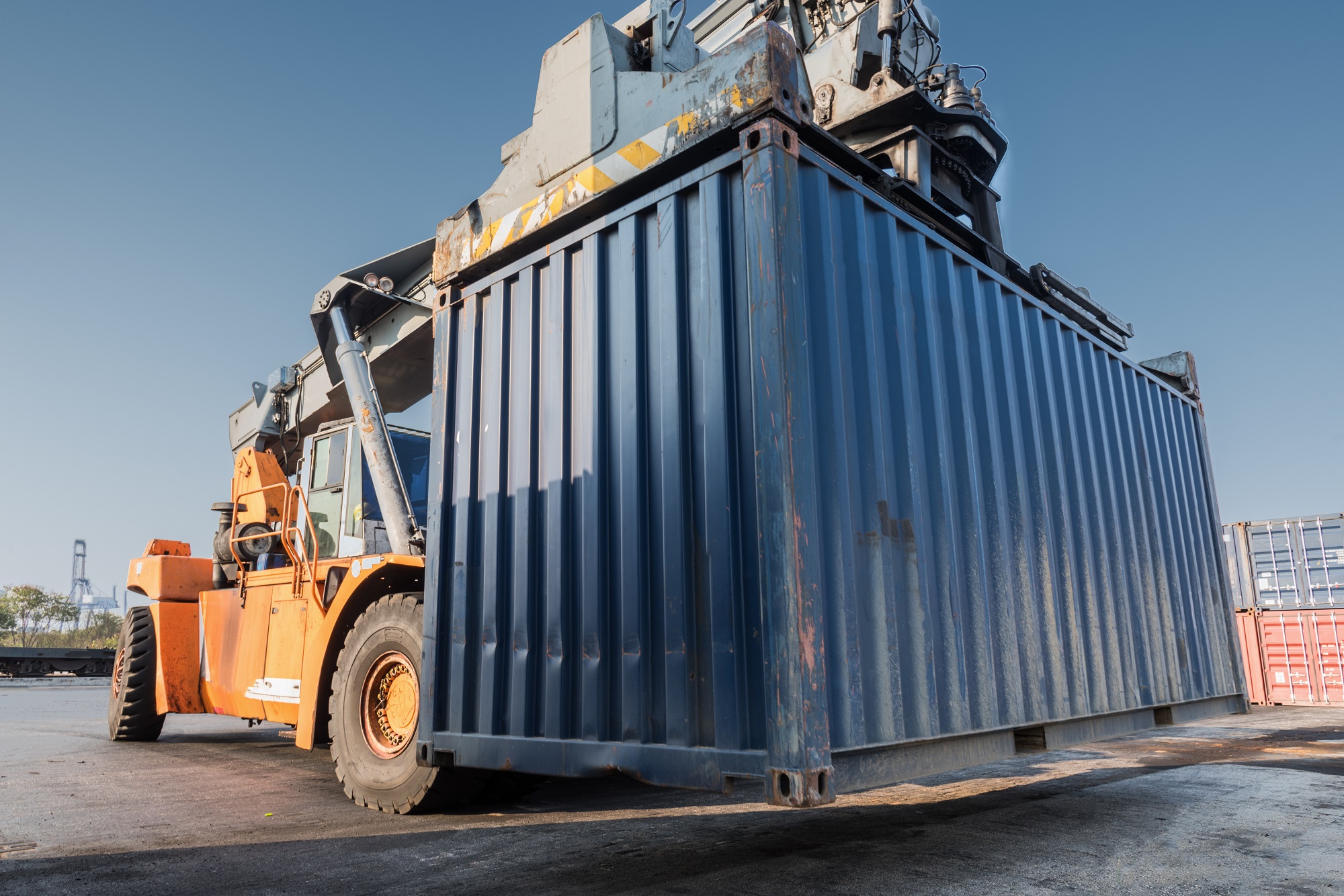 An air cargo handling company has been fined £82,000 after a worker was crushed by a freight container weighing nearly 700kg.
On 26th January 2018, a warehouse cargo agent was using a forklift truck to offload a freight container from an LGV on the site for Airworld Airlines. The container became unstable on the lift truck, falling from the forks. The worker became pinned between the container and a concrete pedestrian barrier, suffering multiple fractures and internal injuries.
Following the incident, an investigation by the Health and Safety Executive (HSE) found that Airworld Airlines had no safe system of work in place to identify the risk of containers falling from material handling equipment being used. The investigation also found that Airworld Airlines had made alterations to the fork lift blades in order to assist employees in lifting aircraft containers without any stabilisation mechanism being put in place.
HSE inspector, Sarah Pearce, commented "Employers have a responsibility to devise safe methods of carrying out lifting operations and should ensure that every lifting operation is properly planned, appropriately supervised and carried out in a safe manner. Companies should be aware that HSE will not hesitate to take appropriate enforcement action against those that fall below the required standards."
The judge for the case described the lifting operation as a "dangerous practice (which) presented a significant risk not only to the operator of the forklift but to any member of staff who happened to be in the vicinity of the operation as it was being carried out."
Airworld Airlines pleaded guilty to breaching Section 2(1) of the Health and Safety at Work Act. They received a fine of £6,575, with a victim surcharge of £170.
Source: Health and Safety at Work, Heathrow cargo handler fined after 700kg forklift load fell on worker, 16th July 2019. Read the full article.