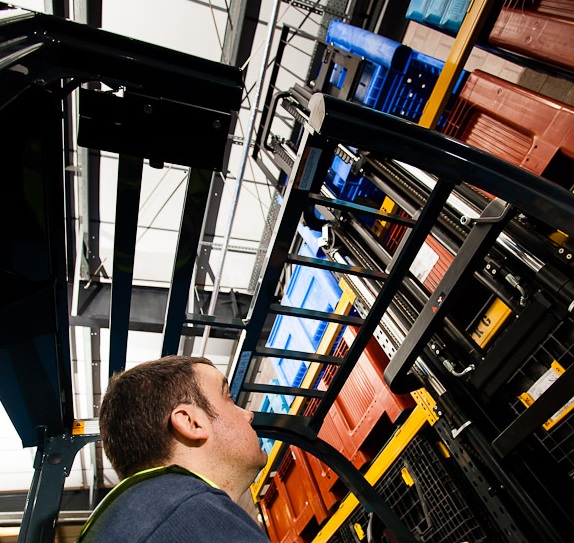 This achievement is firstly obtained through the aid of basic operator training, and, as noted within the HSE Approved Code of Practice (L117 – Rider Operated Lift Trucks: Operator Training), basic training should be completed on all types of forklift that an operator may be required to use within the workplace.
The completion of this training may provide the operator with the basic skills required to operate a lift truck, but there are further stages of training which an operator must also complete as part of their development and to ensure safety in the workplace. The completion of this training also ensures that the employer complies with the current HSE L117 Guidance.
The first stage of this further training is job-specific training which focuses on the workplace environment in which the operator will be working and will, in some cases, introduce specific attachments and requirements which are unique to their role. In some cases, this training may be combined with the operator's basic training.
This stage of the training is invaluable for the efficiency, productivity and safety of the workplace as it will enable the operator to gain a thorough understanding of the controls of the forklift he or she will be required to use, which may differ from those utilised during basic training. The operator may also be instructed on how to complete a routine inspection and servicing of the specific vehicle type, so that he may complete this task unsupervised. As noted in the L117 Guidance, job-specific training should introduce operators to the different conditions they will be operating in, for example racking, confined areas, rough terrain, etc; and should also be utilised to notify the operator of the site rules that are specific to the warehouse, such as areas where there are speed limits, one-way systems, areas where PPE may be required and where pedestrians will be present.
Familiarisation training is an equally important stage of an operator's training and skill development as it focuses on the completion of the operator's everyday tasks, under the supervision of his employer or trainer, combining both basic and job-specific training. However, it is one area of training that many employers choose to ignore.
Familiarisation training consists of several key factors, providing an operator with in-depth knowledge of the different environments within the workplace in which they are expected to operate, and the different loads and vehicles they are required to handle. It also highlights the many varied and unique dangers that can occur within any workplace, including, but not limited to:
Blind corners
Pedestrian walkways
Overhead obstructions
Areas of poor lighting
Differing or poor ground surfaces
Areas of noise pollution
Varying types of pallets, loads and objects
Stacking facilities
It is vital that this stage of operator training is conducted, and closely supervised, by a responsible member of staff who has also completed all required stages of training, is familiar with all areas within the premises to be used and, most importantly, is competent in the operations that the training operator will be expected to perform as part of their role.
As a form of 'on the job' training, familiarisation training can be conducted during business hours, but it must be noted that at this stage of their development, the operator may not be fully competent or efficient, and so should not be expected to complete tasks unsupervised or at an unreasonable degree of speed.
It is only when the employer is completely satisfied that an operator is proficient with all aspects of their expected operational duties and that all stages of their training have been sufficiently documented that they should authorise them, in writing, to operate the types of lift trucks for which they have completed all required stages of training.