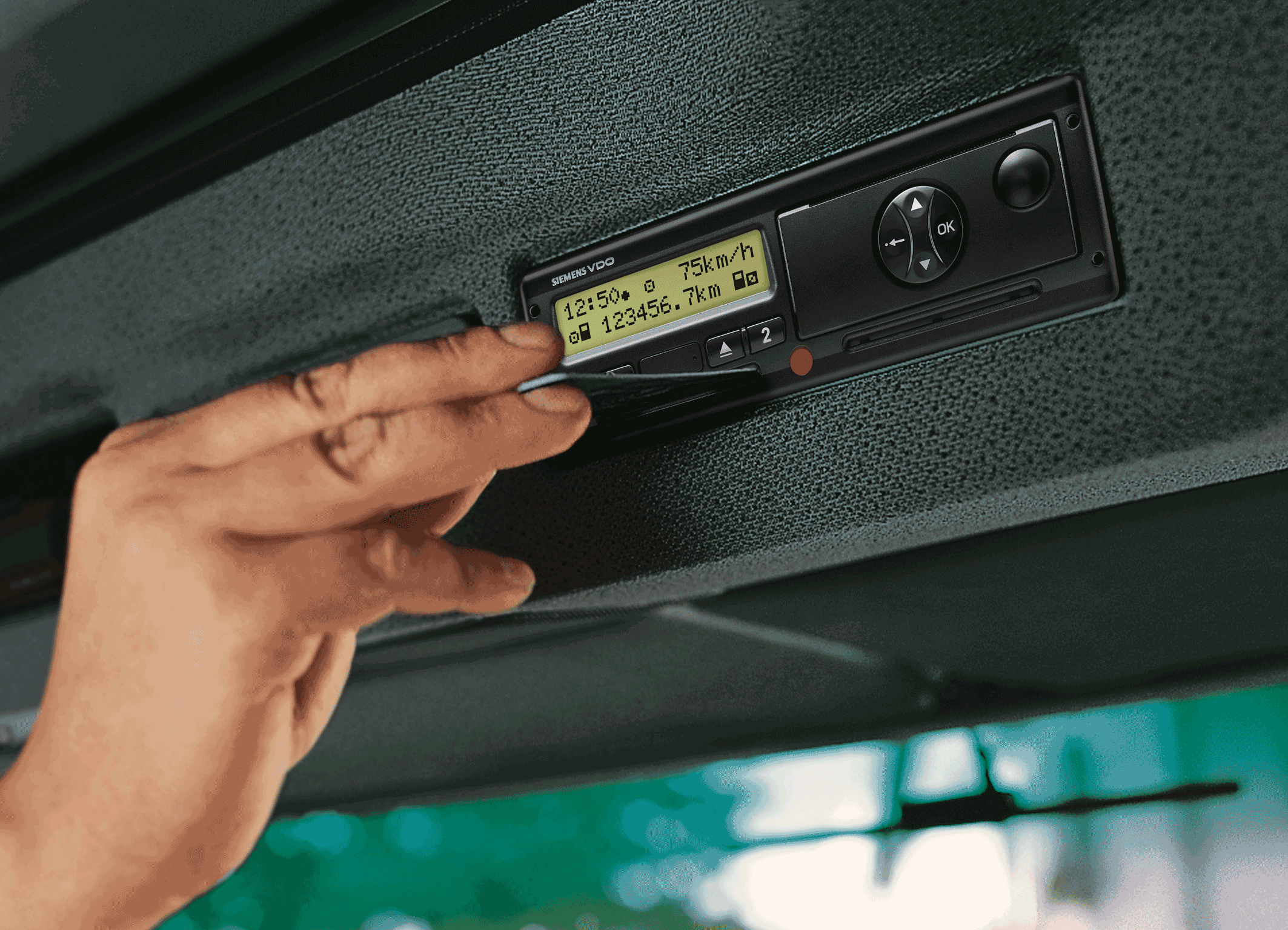 A Shropshire based LGV driver has been banned from driving professionally for 21 years after being found guilty of helping to falsify tachograph records.
Christopher Heydon allowed fellow driver, Jason Tehrane, to use his driver card to falsify records. In the period of 7th May to 10th May 2014, Mr Tehrane was on duty for 85 hours with no qualifying daily rest period, using Mr Heydon's driver card to falsify his own tachograph records. It is illegal for a driver to use another driver's card as it conceals the work that has been carried out.
As a result of the falsification, which was discovered following an investigation by the Driver and Vehicle Standards Agency, Mr Tehrane was guilty of nine offences of knowingly making a false record and banned from commercial driving for 18 months.
On Mr Tehrane's offences, Traffic Commissioner, Kevin Rooney, said: "There is no doubt in my mind that they are serious driver' hours offences and that Tehrane posed a grave road safety risk during this time."
At the time of his offence, Mr Tehrane was working for Gretton based company, Gilders Transport. The Traffic Commissioner, following the investigation, made an order to curtail the company's transport licence indefinitely, reducing its fleet by 20% and disqualifying its Transport Manager for three years.
He continued:  "Tachographs record driving time and rest periods so that, as far as it is possible for legislation to achieve, drivers to not drive tired. Research shows that between one in five and one in six deaths on the extra-urban network is caused by a driver who is asleep at the time."
On Mr Heydon's involvement, Mr Rooney said: "Traffic commissioners regard the supply of a driver's card to be used by another as serious as the false record itself. The system of regulating drivers' hours relies to a significant degree on trust and it is inescapable that Mr Heydon's actions struck at the heart of that trust."
Mr Rooney added that that Mr Heydon's failure to cooperate during the investigation was not acceptable for a professional driver. Mr Heydon received a ban from professional driving for 21 years and will not be eligible to drive commercially until June 2038.
Source: Shropshire Star, Craven Arms lorry driver gets 21-year ban over false records, 10th July 2017. Read the full article.