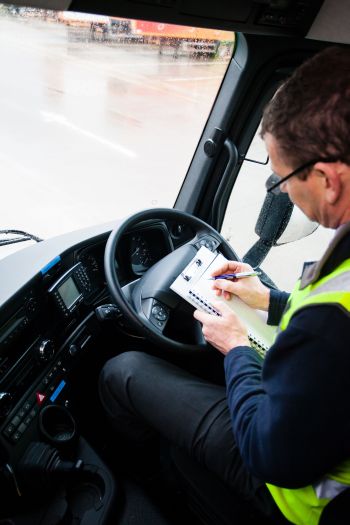 The Driver and Vehicle Standards Agency (DVSA) and Joint Approvals Unit for Periodic Training (JAUPT) have joined together in a bid to understand the current demand for Driver CPC Periodic Training. This includes approved courses, expectations for training and effectiveness of the qualification for drivers and the industry.
To help DVSA and JAUPT achieve this, People 1st have stepped forward to undertake telephone interviews with small to medium sized operators to gather this information. Questions to be asked will include, but will not be limited to, the following;
The impact and benefits of Driver CPC
How Driver CPC could be improved
The return on investment from Driver CPC
Any organisations who would be interested in taking part are asked to contact Alice Withers, from People 1st via email to alice.withers@people1st.co.uk.