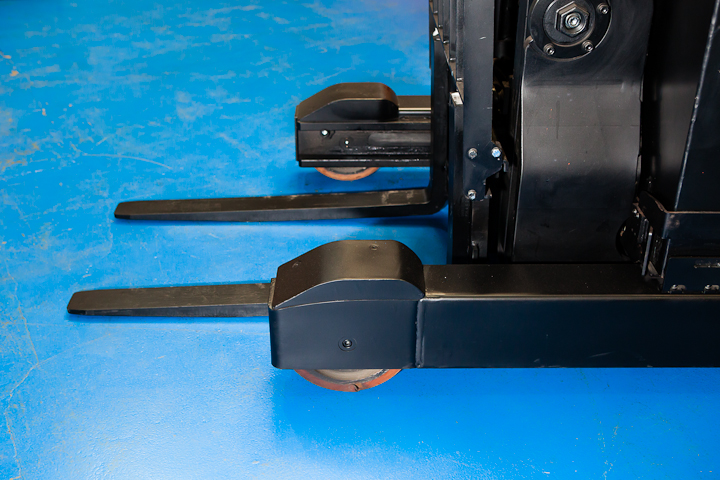 Briggs Equipment have been fined £150,000 after a pallet stacker truck fell on top of a lorry driver.
In October 2016, the driver was visiting Briggs Equipment Ltd's site in Mallusk, County Antrim. The driver had delivered the pallet truck, weighing 1 tonne, to the depot and was requested to wait in the carpark for a forklift operator to become available to move the truck. An on-site employee, who had been operating forklifts for just a few months, was instructed to lift the pallet stacker truck out of the lorry.
As he operator moved the truck, it pivoted on the forks, falling on top of the lorry driver who was standing nearby. He was pinned to the ground, sustaining fractures to his neck, spine and ribs. As a result of his injuries, the driver was in a body cast for up to 12 weeks.
An investigation carried out by the Health and Safety Executive for Northern Ireland (HSENI) investigated the accident and identified a number of mistakes that contributed towards this incident occurring. During the investigation it was found that it was normal procedure for employees to use a crane and hoist to move stacker trucks, not a forklift truck. The company was also found to have only a part-time health and safety officer on-site.
HSENI inspector, Karen Robinson, commented on the case "The investigation found that the work could have been carried out safely using a crane, rather than a forklift truck which was unsuitable. The company also failed to ensure that people were excluded from areas where they would be in danger."
She continued "This incident could have been avoided if the correct equipment has been used for the activity, and the lorry driver had been instructed to wait in a safe place until the lifting operation had finished. This incident was entirely foreseeable and could have been avoided if simple control measures had been put in place."
Since the accident, Briggs Equipment Ltd has stated that their health and safety procedures have been reviewed and they have appointed a full-time health and safety officer. When arriving on-site, all delivery drivers are now directed to the company's logistics yard and are not permitted to be present when equipment is being unloaded.
Source: BBC News, Briggs Equipment Ltd fined £150,000 after heavy machinery falls on driver, 20th December 2019. Read the full article.