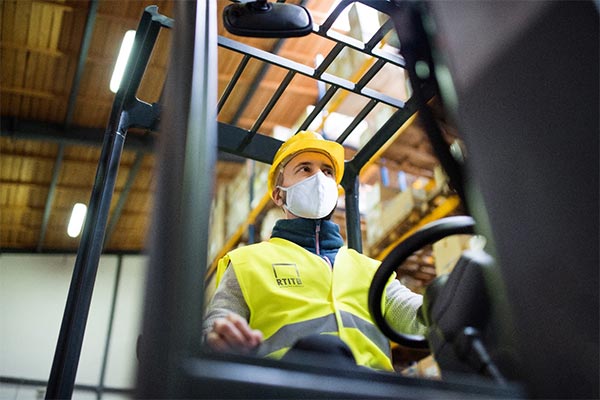 Shockingly, many employers and lift truck operators do not realise that there is no such thing as a forklift licence! With this being the case, how can businesses be sure that their operators have the required training needed for safe and compliant operation? And that's not the only area of confusion. There are many other forklift training myths out there too.
That's why we are running a free webinar on 13th October at 10am to help set the record straight!
In the 40-minute live session, we'll discuss whether you're wasting money on forklift training by complying with common forklift training myths, as well as the dangers and risk of over- and under-compliance. Our RTITB forklift training experts will look at why it matters (especially at the moment) and dispel these myths in plain English. Register now!
RTITB | There's no such thing as a forklift licence, and other forklift training myths!
13/10/20 | 10:00 – 10:40am
By attending this free webinar you will gain a clear knowledge and understanding of forklift training requirements and how to comply, so that your business can take a sensible, proportionate approach to lift truck training, that will be cost effective while supporting maximum safety during these difficult economic circumstances.
We'll explore several myths surrounding:
Forklift licences
Conversion training
Refresher training
Agency workers
Familiarisation training
Manager and supervisor responsibilities
The risks of over- or under- compliance
The session will conclude with a live Q&A. However, so that we can ensure that we cover off what you need to know most, please do also send us your questions in advance!
Don't miss out on this chance to update your knowledge for free. Register now!