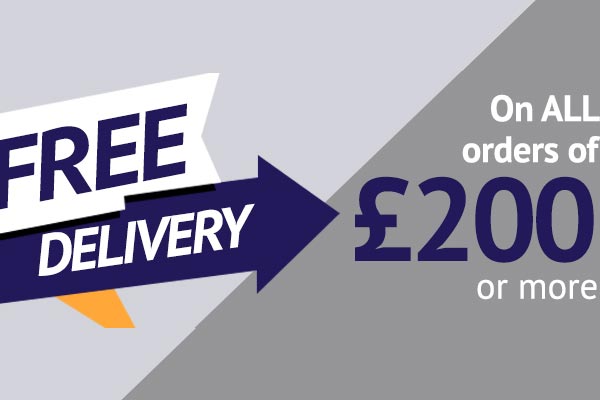 As MHE training operations are increasingly back up and running, Instructors and Trainers need fast and easy access to high quality training materials that enables them meet demand.
Our brand new RTITB Shop is perfect for in-house teams and commercial training providers delivering forklift and plant operator and HGV driver training looking for a wide range of training materials, visual aids, accessories and more.
Here are some of the fantastic products available now to support Instructors and Trainers.
Get Organised with Branded Laptop Bags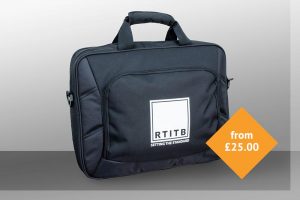 With more operations resuming, you'll no doubt be busy! The RTITB laptop bag is perfect for helping you stay organised by keeping everything in one place when you're on the go. It comes in black, displaying the RTITB logo on the front pocket in white and with a padded and adjustable strap, it is convenient, comfortable and easy to carry.
All the Paperwork – Sorted!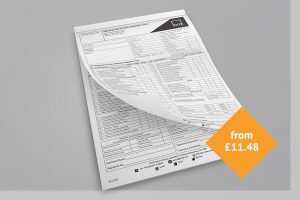 With our official Practical Test Marking Sheets, focus on the job of instructing your candidates, confident in the knowledge that you have all the paperwork you need for testing ready and available!
Our Practical Test Marking Sheets have been designed to ensure a robust testing process and are available for a wide variety of truck types, including Counterbalance and Reach, Sideloader, Very Narrow Aisle (VNA), Pallet Truck, Pivot Steer, Rough Terrain and Order Picker.
A Handy Guide to Compliance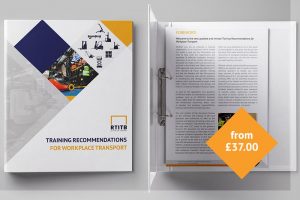 The RTITB Training Recommendations for Workplace Transport guide is a comprehensive guidance on the requirements of effective workplace transport instruction. A lot of the content discussed in this guide relates to lift truck instruction as outlined in the Health and Safety Executive's (HSE) approved code of practice (ACoP), L117: Rider Operated Lift Trucks: Operator Training and Safe Use.
The guide includes helpful documentation for the running of training, in line with the approved Basic Operating Skills Test devised by the Accrediting Bodies Association for Workplace Transport (ABA).
Update Available – LTG1701 Vehicle-Mounted Hydraulic Lorry Loader Instructor USB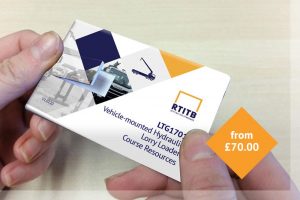 Save time with our new-look LTG1701 Vehicle-mounted Hydraulic Lorry Loader Instructor Guide gives you everything you need to deliver quality operator training.
Specifically designed for busy instructors who are delivering operator training and are short on precious time to prepare quality materials, in addition to the guide content being completely revamped, the guide also comes with a comprehensive Instructor USB including;
Instructor PowerPoint presentation
Bank of Associated Knowledge Question papers
Bank of Mock Theory Papers (to be used during training, not testing)
Test Marking Sheets
Handouts and Appendices
The USB not only includes a comprehensive PowerPoint presentation, but also a bank of theory papers and practice mock papers, candidate handouts and a wealth of other helpful resources.
Don't forget your discount!
Remember! If you're an RTITB Accredited Partner, Consortium Member or Registered Instructor, enter your code at the checkout to get special prices on selected products. What's more, get free delivery when you make an order of £200 or more.
Visit the RTITB Shop now for a whole range of products to help you deliver high quality MHE and LGV training.