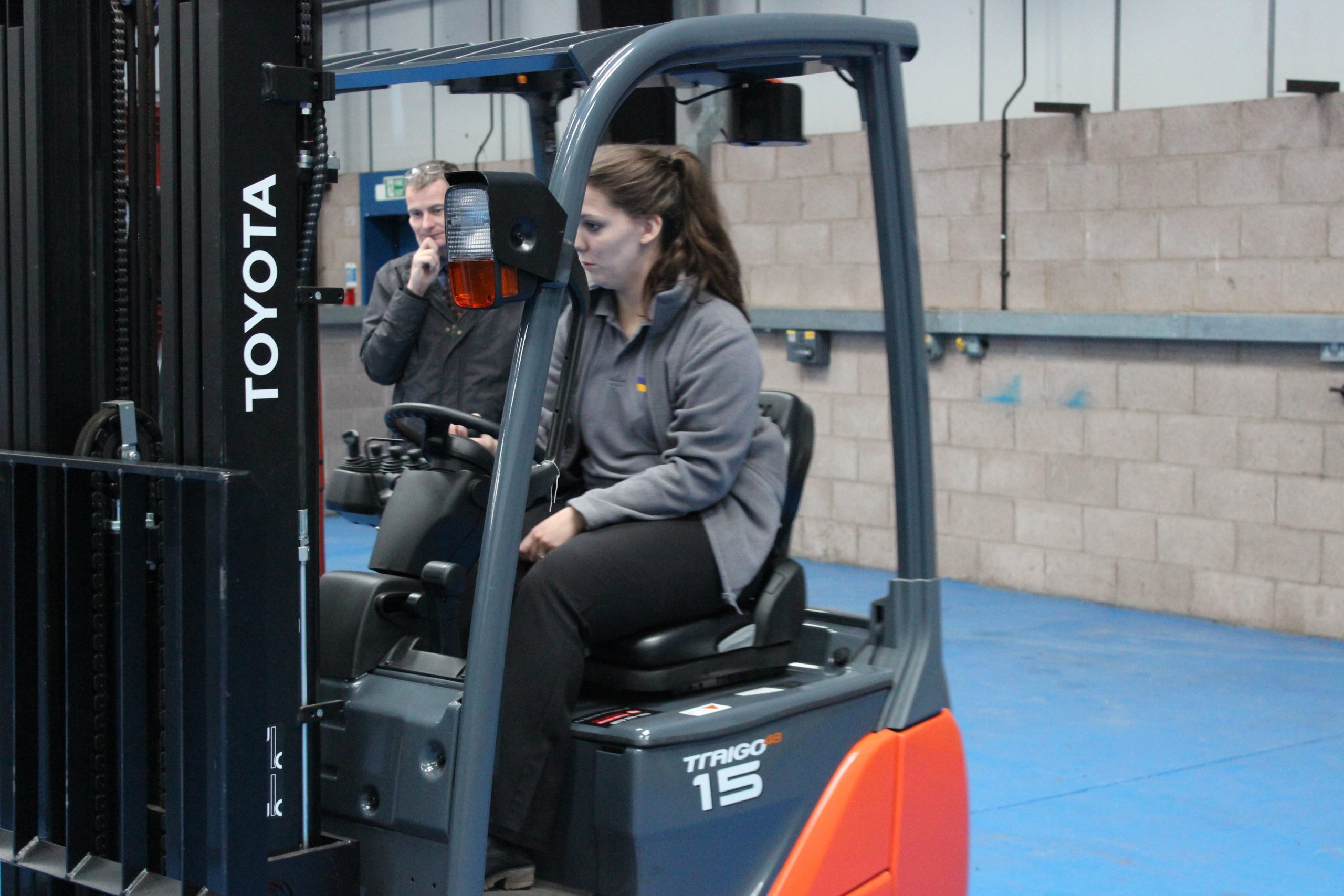 In the 24 weeks leading up to the end of February 2023, 2.1% of all delegates qualifying as RTITB Lift Truck Instructors or Pallet Truck Instructors identified as female. This is well above average, considering that overall, only 0.37% of all current RTITB Lift Truck Instructors are female.
"Workforces in the logistics and warehousing industries continue to be male dominated," says Laura Nelson, Managing Director for RTITB. "With a shortage of skilled people to fill vacant roles, it's vital that our industry is seen as a more attractive option, with great career opportunities. And that those opportunities extend to people of all genders, ages, and backgrounds."
However, feedback from women working in the industry shows that there is still work to do to engage more females in materials handling Instructor and Operator roles.
"When I have gone to the courses, the males look at me as if to say, 'What is a woman doing here?' I was the only female on any of the courses I have been on," says Linda Currey, a Lift Truck Instructor with Transport Training Academy in Manchester. "Likewise, we get a small percentage of females for our forklift operator training, but those that come through do very well."
Nicola Dugdale, Managing Director of Specialist Training and Consultancy Services Ltd, has been a qualified RTITB Lift Truck Instructor since December 2000. She says: "The main challenge really is dealing with people's expectations. These expectations are not only about being female but also young too. I first became qualified as a RTITB Forklift Instructor when I was 25."
"At the end of a training day, I've often had a comment saying they were initially surprised to see a female instructor but in fact they enjoyed it and it was probably the best course they'd attended!" she adds.
In total, there are still fewer RTITB female Lift Truck Instructors than there were 10 years ago. However, perceptions of the industry may be changing, which could positively impact this.
"I have found the younger generation don't have the same expectation that Instructors will be male. Therefore, new female Instructors may not have the same experience I did, and any obstacles may eventually diminish," says Nicola Dugdale. "If someone is passionate about the sector, I recommend they give becoming an Instructor a go, whether they are male or female."
Linda Currey agrees: "As many roles are still dominated by males, it may put females off. Or perhaps women don't think they could do it. However, I would recommend this skill to any woman and encourage females to upskill in the industry as it is very satisfying."
With nationwide shortages of candidates to fill Lift Truck Operator positions, the industry is now keen to train more new operators to meet demand. This is evidenced by the number of trained Lift Truck Instructors joining the RTITB Register of International Instructors increasing across 2022.
"To get more operators into the workplace, businesses need more Instructors. When upskilling their team, they should be open-minded about who might be a good candidate to become an Instructors. There may be experienced male operators that don't have the right attributes to be a great trainer," explains Laura Nelson.
"Though females still make up a small percentage of Instructors overall, we hope that the increase we have seen recently will be a sign of further change to come," she continues.
To find an RTITB Accredited Instructor Centre for Lift Truck Instructor training, visit www.rtitb.com and view the Course Locator.