Your RTITB Shop has had a refresh! From dual-branded pop-up banners to polo shirts, instructor presentations to test marking sheets, you can find everything you need to deliver safe and efficient training.
Here are some of the fantastic products and deals available now!
New In – Accredited Partner Decal Stickers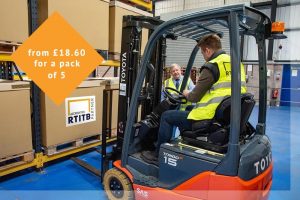 RTITB Accredited Partner vinyl stickers are ideal for accredited partners looking to customise pallets, training equipment, windows and more. All decal vinyl stickers come in packs of 5 and are made using PVC to ensure durability, longevity, and value for money. From £18.60.
New In – RTITB Candidate Hi-Vis Vest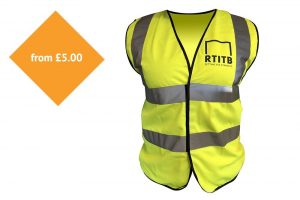 Keep your candidates safe during RTITB training with branded candidate hi-vis vests. These hi-vis vests are printed with an RTITB logo on the front left breast, along with a logo on the back, with the wording 'Candidate'. From just £5.00.
Branded Polo Shirts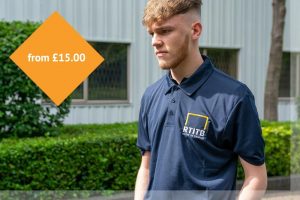 Show off your RTITB status with pride with a smart and professional looking branded polo shirt! This branded polo shirt has an RTITB logo on the left breast and is perfect for keeping you cool whilst completing indoor and outdoor training! From £15.00.
Instructor Presentation USBs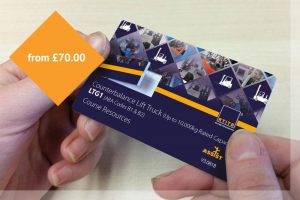 Our range of Instructor Presentation USBs ensure that trainers' time is spent doing what they do best! Containing a PowerPoint presentation, handouts, and a wealth of other helpful resources, they're designed to save time and support instructors. From £70.00.
Test marking sheets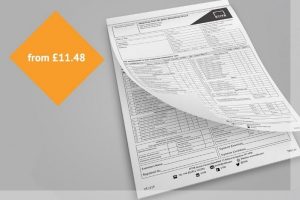 With our official Test Marking Sheets, you can focus on the job of instructing your candidates, confident in the knowledge that you have all the paperwork you need for testing ready and available. Each pad provides 50 sheets plus a carbon copy sheet to provide you with duplicates for a handy secondary record. From £11.48.
Safety posters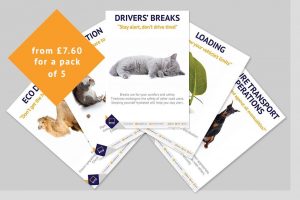 Ensure vehicle safety in the workplace with these full colour animal themed safety posters that are designed to be unexpected and draw attention in any logistics environment! Available in sizes A3 and A2, these posters are available for materials handling equipment or goods vehicle related environments. From £7.60 for pack of 5.
Don't forget your discount!
Remember! If you're an RTITB member or registered Instructor, make sure you enter your code at the checkout to get special prices on selected products.
Visit the RTITB Shop now for a whole range of products to help you deliver high quality MHE operator and LGV driver training.