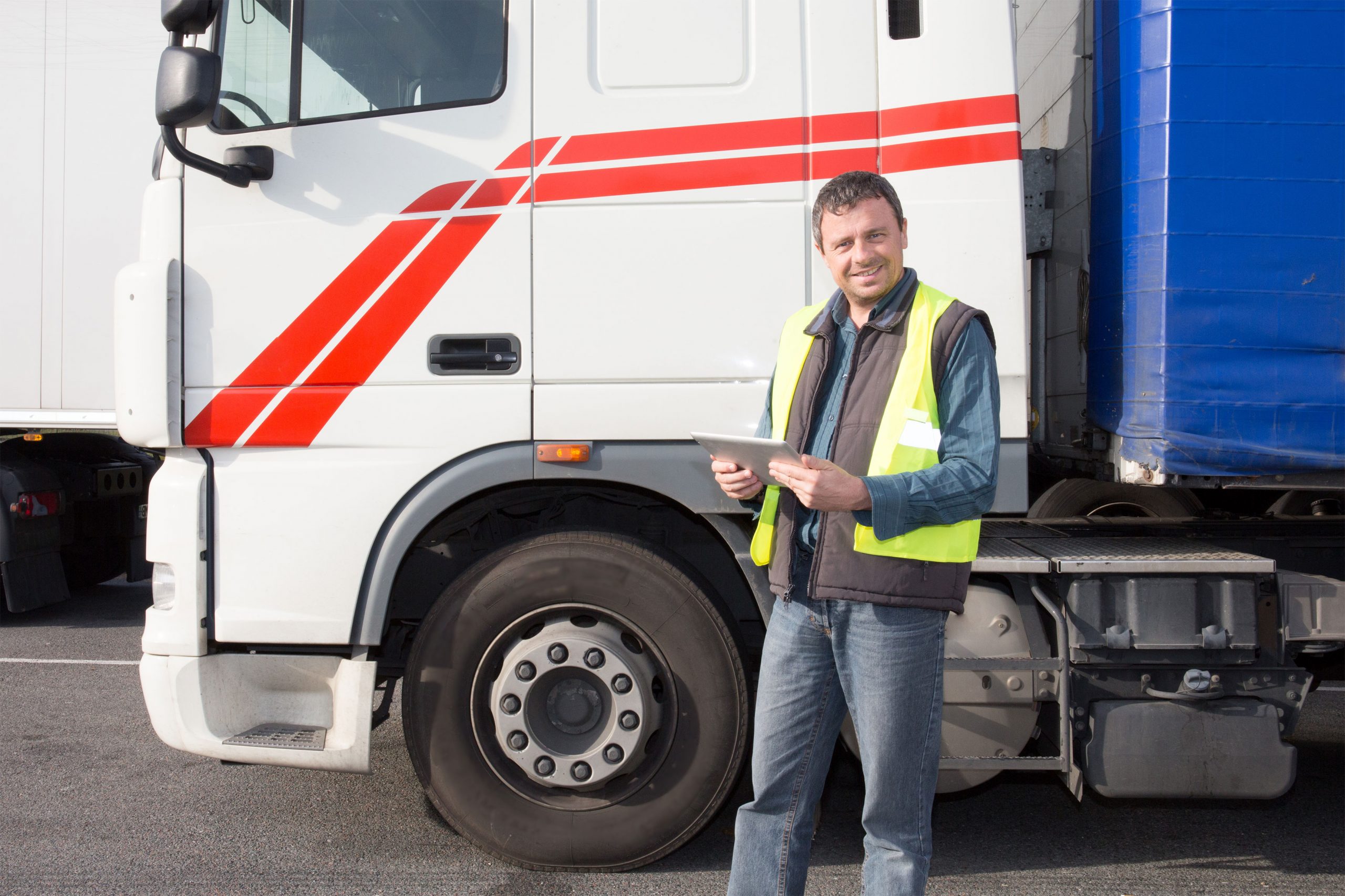 Did you know that it can cost five times more to attract a new customer than to retain an existing one? That's why customer service is so important at every touchpoint with your business. Despite customer service being a key element of a driver's role, it can often be overlooked. Our RTITB Driver CPC Periodic Training module, 'Delivering Excellent Customer Service' can help, giving drivers the training they need to help you deliver the high customer service standards necessary throughout your business.
Driver CPC Periodic Training is a requirement for your LGV drivers. So why not make the best use of this time and investment by using it to give your drivers customer service training? Delivering this module via Driver CPC Periodic training will help you cover the following areas:
The importance of customer service
Representing the company
Delivering excellent customer service
Dealing with difficult customers
The Importance of Good Customer Service
Have you ever received bad customer service and then avoided that brand or company in the future? If so, you're not alone! A huge 79% of people have experienced this type of poor service.
You can't make a second first impression, so it's essential to ensure your team of drivers are setting a great example when they're out on the road. With the help of our Driver CPC module, drivers will understand how to best represent your company at all times, what fantastic customer service looks like, and how to deal with challenging customer situations.
LGV drivers are continually dealing with customers
Many businesses overlook the fact that LGV drivers are dealing with customers on a daily basis. Even while they're driving, they're providing a service to customers.
Did you know that bad customer service is costing UK businesses £37 billion each year? If nothing else, this should highlight just how important this issue is and how much is potentially at stake.
To help drivers deliver the best customer service, the Driver CPC training module covers the following key topics:
What are the statistics?
What are the consequences of poor customer service?
What are our motivators?
Internal vs external customers
Dealing with internal customers
Getting to know your customers
This module is available via the unique RTITB Driver CPC Training Portal to members of the RTITB Master Driver CPC Consortium.
Don't deliver your own Driver CPC training? You don't have to miss out! Your drivers can still benefit from this training module with the help of our national network of RTITB members.
Find your nearest RTITB Driver CPC provider.
Our CPC training modules are different
At RTITB, we know that not all drivers enjoy training, and that some businesses can treat DCPC as a 'box-ticking' exercise. Our Driver CPC Periodic Training materials are there to change that.
Not only is our 'Delivering Excellent Customer Service' CPC module genuinely engaging for drivers, but all of our CPC training modules involve much more than simply PowerPoint presentations. We understand that everybody learns best differently, that's why we include a vast range of learning methods for Instructors to choose from, including workshops and discussions, through to role reversal and true or false sessions.
For businesses, our range of current and relevant modules means that Driver CPC Periodic Training can be used to provide measurable business benefits and deliver training on varied (and constantly updated) topics that really count – not just the same old thing every five year cycle.
RTITB Driver CPC Consortium
By becoming a member of the RTITB Master Driver CPC Consortium, businesses can not only reduce fuel costs, infringements and fines but ensure drivers are safer, healthier and more customer focused. You also have a range of interesting modules to help improve your drivers' engagement in training, and their professional development. This in turn can help you to retain much needed skills in your organisation.
If you're keen to offer this CPC module as part of your Driver CPC training, the RTITB online Driver CPC Periodic training portal gives you everything you need to create customised courses, maintaining high standards and saving both time and money.
If you're not a member of the RTITB Driver CPC Consortium yet, why not try a free 30-day demo to see if it's the right fit for you and your business?