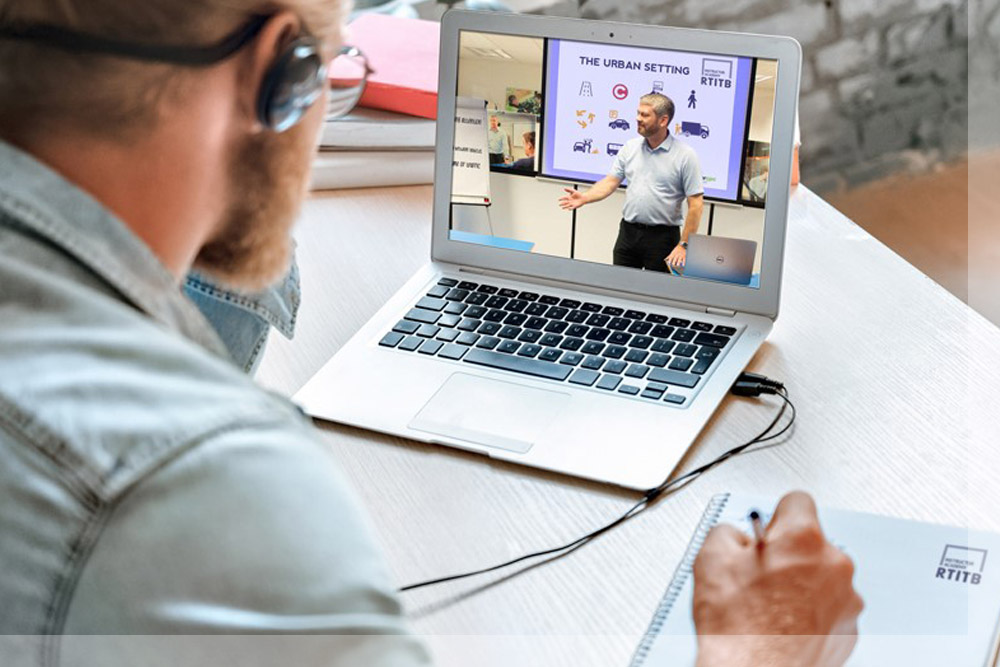 Many organisations are experiencing disruption around driver training and assessment at the moment. But did you know that you can currently deliver Driver CPC Periodic Training completely remotely?
So, what is online Driver CPC training and how does it work?
To help keep the vital logistics and transport sectors moving, as well as support safety on the roads, members of the RTITB Master Driver CPC Consortium are currently able to offer remote Driver CPC training online.
In a move approved by the DVSA, our members can deliver Driver CPC Periodic training via webinar or video-conferencing software (like Teams, Gotowebinar and Zoom) to groups of up to 12 drivers.
The sessions are delivered live by a qualified Instructor using the same course materials they normally use face to face, covering the same choice of topics. This creates a 'virtual classroom' setting, where the Instructor can interact with and guide drivers, and where learners can interact with one another too.
As delivering remote training is new to many, RTITB offers full support to organisations and Instructors in setting up and, where needed, delivering their first online CPC training sessions.
Why deliver Driver CPC training remotely?
There are many reasons to use online training to deliver Driver CPC training remotely.
No compromise on training quality
The remote learning environment (and the group size of no more than 12) ensures that questions can be answered in real time and Instructors can keep drivers engaged. So, the training can be exactly as beneficial as it would have been if it has taken place in person.
Keep training on track
Continuing to deliver Driver CPC remotely ensures that your training plans keep on track, avoiding training bottlenecks further down the line. It also makes sure that drivers complete the required Periodic Training hours before their deadline, helping to not only maintain safe and skilled driving, but also ensure legal compliance.
Save time and reduce operational disruption
If your operation is quiet now or drivers are working from home, this is the ideal time to get training completed and minimise disruption to your operation further down the line. Did you know that you can train drivers while they are on furlough? There is no need to wait until they are back at work and will be needed day in, day out.
Its free to join the Consortium
Currently, new RTITB Driver CPC Consortium members can get their first year of membership for free. Joining will not only enable you to deliver remote Driver CPC Periodic training, but you will also have access to an extensive library of materials to help you boost your training standards, alongside a wide range of other benefits.
Get in touch today for more information on getting started with remote Driver CPC Periodic training. Or learn more about the benefits of joining the RTITB Master Driver CPC Consortium.