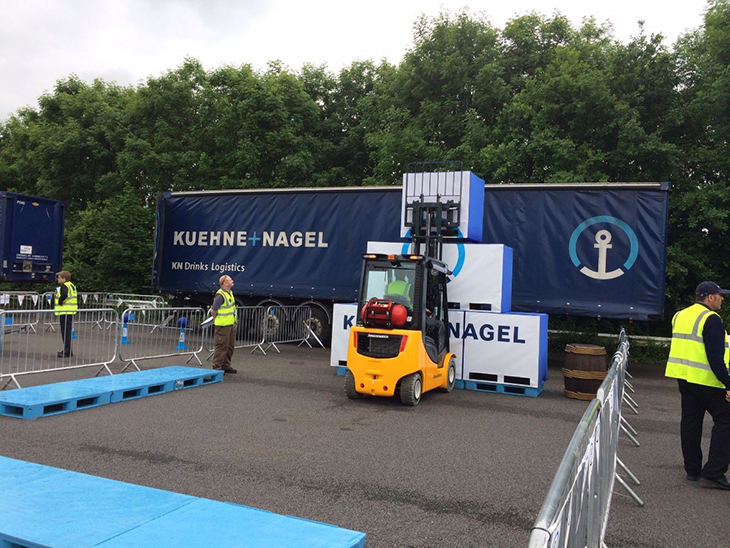 The amazing people in the materials handling, logistics, and transport industry deserve to be celebrated, and what better way to do this than with an in-house competition?  Let us help you motivate and reward your drivers and operators with a professionally organised corporate competition. We can encourage excellence within your food and drink operations, and gain an important insight into standards and knowledge by running an in-house forklift, electric pallet stacker, LLOP or LGV driver competition. These events are a great way to boost employee morale and restore a sense of pride within your business and with our help, you can get all these benefits, but none of the stress.
At RTITB, we have successfully organised LGV and forklift driver competitions for leading businesses across the UK and Ireland and have worked with an array of organisations to develop fun, company branded, challenges that really put operators' and drivers' skills to the test. Hear from Kuehne+Nagel here about how we have assisted them with their yearly in-house competition, celebrating the quality of skills and training within their warehouse team.
With over 50 years of industry experience, we know how busy logistics and transport businesses are and it's difficult to bring your ideas to life when events aren't always a priority. That is where we come in. Utilising our sector-specific knowledge and expertise, the RTITB Marketing and Event team can manage your competition from start to finish, so all you have to do is turn up and enjoy the day.
We will look after:
– Themed design and creation of innovative skills tests
– Impartial judging and scoring
– Props and testing material specific to your in-house tasks
– Full event co-ordination
Competitors will need to use knowledge from all different aspects of their role, from pre-use inspections to manoeuvring know-how. This will motivate your drivers to uphold and improve their safety procedures, so it's a win-win for all!
Our competitions have a positive effect on the workforce and will give your drivers the recognition and support they need to showcase their vital skills. If you would like to find out more about the enjoyable events we can run for your business, feel free to give us a call on +44(0)19520207 or fill in our contact form.