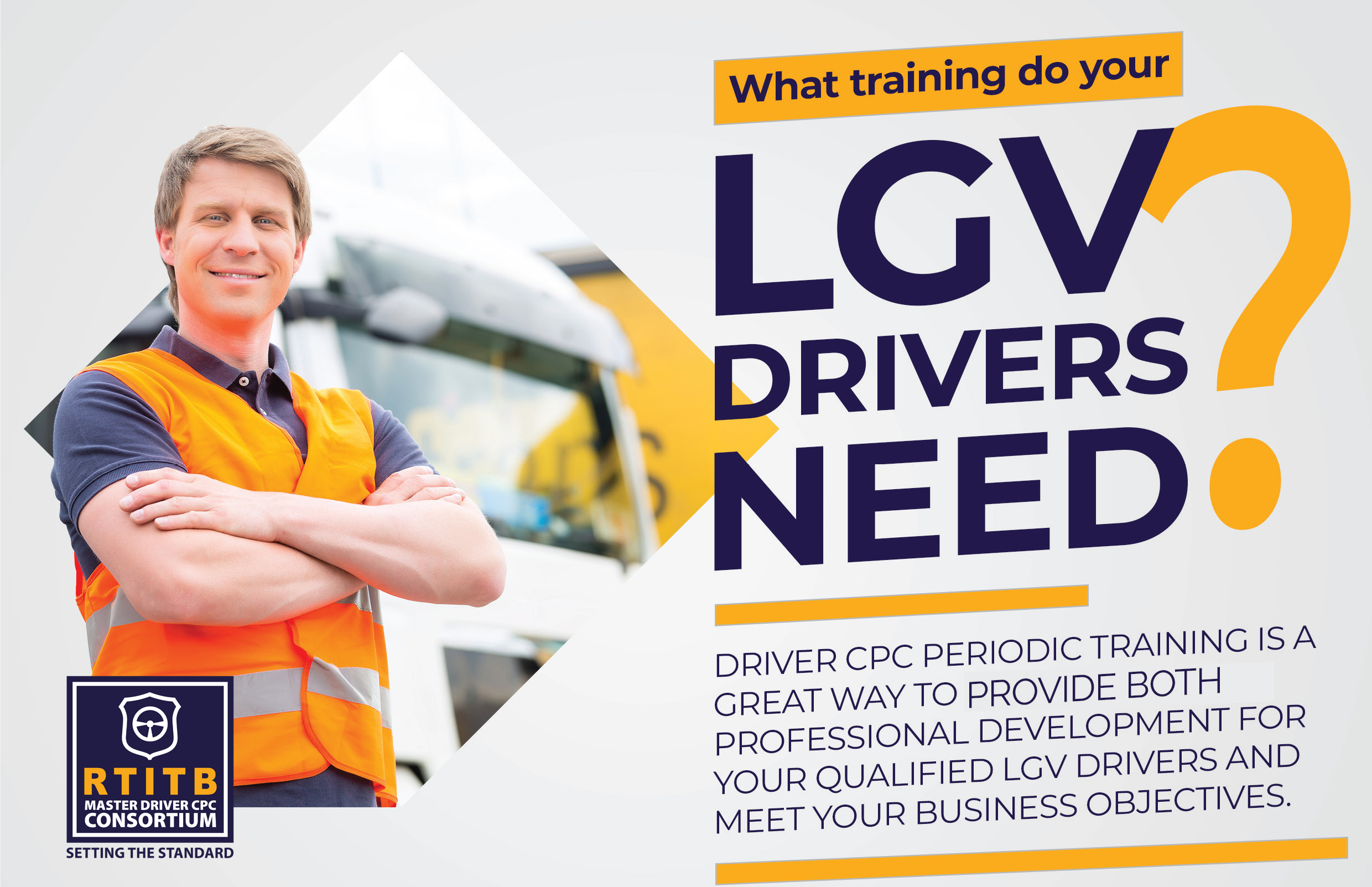 Calling all employers who require Driver CPC training! It's time to take the ultimate questionnaire to find out what training your LGV drivers need to protect the safety of all who travel on the road.
LGV drivers are the face of the industry, so it is vital that improving their skills and knowledge is top priority. At RTITB we urge more drivers and employers to include a range of training courses in their current Driver CPC training cycle.
Why? Because professional development is absolutely crucial in these changing industry times.
As the industry continues to face driver and skills shortages, it has never been more important for employers to get on board with ensuring drivers are trained to keep them safe and compliant. Whether you choose to become a consortium member or prefer to receive training from one of our existing members, Driver CPC training is a great way to meet your business objectives, whilst providing continuous opportunities, but do you know what training is required to meet your business' needs?
It is also important to encourage your drivers to sit different courses to ensure they are learning new skills that will help them in their day-to-day roles and help you meet business objectives. These courses could include:
Safe & Economic Driving Theory: helping your drivers to save fuel costs, the consequences of emissions, how driving styles make the vehicle more efficient and the role of vehicle preparation.
Mental Health: educating both you and your drivers on dealing with workplace stress, wellbeing and mental illness.
Load Safety: focusing on the detailed training to avoid load related incidents.
Drivers' Hours Regulations: teaching your drivers about the road law, rules and regulations around working hours and rest time, plus how to effectively record hours.
The Professional Driver: educating your drivers with interpersonal skills, understanding the corporate brand and why it matters.
It is compulsory for your drivers to complete 35 hours of training over a five day period; but research shows drivers are sitting the exact same course each time and missing out on the opportunity to learn new skills, such as being able to help another road user in the event of an accident through a Road Traffic Incident module. The Load Safety course can also sometimes be overlooked, but this is vital to enhance the safety of drivers and other road users, such as pedestrians, especially when transporting heavy goods. By planning Driver CPC Training effectively, you can ensure dedicated training is covered.
The Master Driver CPC Consortium covers a range of modules and topics, as listed above, and we're also delighted to announce that we're introducing food and drink logistics and counter-terrorism later this year.
As the largest Driver CPC Consortium in the UK, we give our members access to a vast collection of high quality training topics, as well as the opportunity to contribute to the future of Driver CPC both within the consortium and on a national level.
Take our simple quiz, by clicking this link, to find out what training your drivers need based on your business needs.