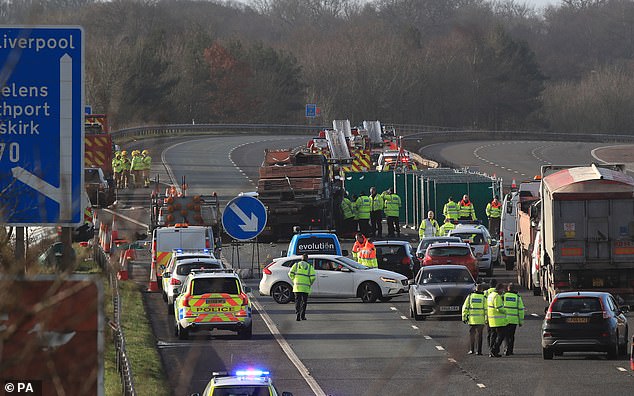 A lorry driver has been found guilty of using his phone and being distracted at the wheel after crashing into a minibus, killing two people.
In January 2019, lorry driver, James Majury, was accused of crashing into a minibus containing children from a special needs school based in Ormskirk. The accident resulted in a motorway pile up, which took the lives of 14-year old Joe Cairns and 50-year old staff member, Anne Kerr.
An investigation into the accident found that Mr Majury admitted to being distracted during the 45 minutes that led to the crash. Mr Majury admitted to using his mobile phone at the wheel, using multiple apps, sending text messages and playing online games. As a result of being distracted, he reacted for 'no more than half a second' before impact with the minibus, according to a prosecutor for the case.
Mr Majury pleaded guilty to two counts of causing death by dangerous driving and five counts of causing serious injury. He is awaiting sentencing, but is expecting a substantial prison sentence after admitting guilt to the charges.
Prosecutor, Francis McEntee, commented "The Crown's case is the defendant, from the moment he set out on the journey that fateful morning, was using a number of applications on his phone. It was not simply text messages but access to Sky Sports, Facebook and Hustle Castle, which is a fantasy game."
He continued "The defendant switched from Facebook to test messages. The defendant reacted no more than half a second before the point of contact."
Mr Majury is expected to be sentenced over the coming weeks but has accepted he will receive a custodial sentence for his actions.
Source: Daily Mail, Death crash trucker was playing phone game, 11th February 2020. Read the full article from Daily Mail.
Photo copyright PA