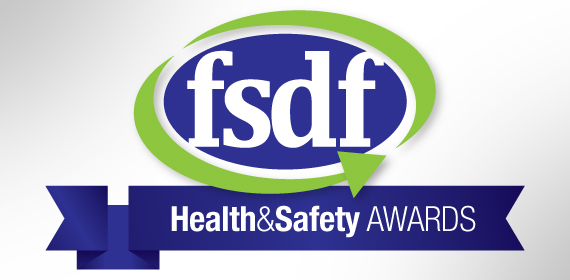 RTITB's innovative app, MyRTITB TrainingFriend, has been awarded at the 2018 Food Storage & Distribution Federation's (FSDF) Health and Safety Awards.
Officially launched on 4th June, MyRTITB TrainingFriend has been designed for RTITB accredited organisations to revolutionise the future of materials handling equipment training, with a solution that makes the delivery and recording of materials handling equipment training 100% paperless. The app provides users with flexibility, working either on or offline, with Instructor to Candidate tablet communication.
At the FSDF awards, hosted on 24th May at Fishmongers' Hall, London, MyRTITB TrainingFriend was announced as the winner of the Associate Member Company award. Judged by FSDF Chairman, Chris Sturman, and the FSDF Technical & Safety Committee, the award recognises work completed by a member to develop safer ways of working, either in their own product development or the services provided to our industry.
MyRTITB TrainingFriend was described as standing out for the development and successful implementation of a new app which supports the need of instructors delivering materials handling training. FSDF acknowledged that the app addresses the need to ensure that correct training is provided to operators, comprehensive records are maintained and the time Instructors have to focus on their real task – of delivering training – is maximised.
We're so pleased that the hard work that our development team has put into developing the app has been recognised by such an important figure within our industry. Further developments over the coming month will provide a complete, paperless solution for all RTITB materials handling equipment courses, with the aim for a Driver CPC version to be available in the future for Consortium members.
If you'd like to find out more about MyRTITB TrainingFriend, visit the official web page. Or, to learn about how you can get a live demo of the app, call Josh Hazell on +44(0)1952 520230 or email him direct.