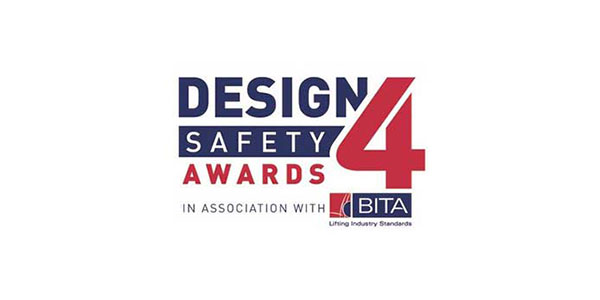 MyRTITB TrainingFriend, RTITB's 100% paperless solution for the administration of forklift training, has been shortlisted for two Design4Safety Awards.
Organised by the British Industrial Truck Association (BITA), the Design4Safety Awards have been developed to highlight the importance of product or service design that improves safety standards. Focusing specifically on design, the awards recognise and celebrate innovative thinking – regardless of the type or cost of the products or service. The app has been shortlisted for the Technology and Training & Operations categories.
RTITB has strived to be at the forefront of innovation for the workplace transport industry, and the MyRTITB TrainingFriend app was designed with this in mind. MyRTITB TrainingFriend is innovative software hosted in an Android app which improves safety by ensuring that materials handling equipment operators are assessed correctly, and that training records comply with health and safety legislation.  The unique app covers 120+ machine types and saves 5 hours administration time per course.
Robust training and testing of operators is vital for safe materials handling equipment operations, but the administration of training can be labour intensive and the assessment process has, until now, has been vulnerable to manipulation, lacking independence and impacting operator quality and the availability of suitable records in the event of an incident.
MyRTITB TrainingFriend makes logistics safer by overcoming these problems.The software ensures operators are tested correctly (on 120+ machine types) so that only safe, properly assessed operators are driving equipment. The software achieves this by providing the user with current assessment documentation alongside independently produced and maintained theory papers. Plus the software auto-marks the tests to avoid miscalculations or deliberate over-marking, delivering an accurate operator test result which cannot be manipulated.
The winners of the Design4Safety Awards will be announced at the Logistics Awards, hosted by SHD, on Thursday 26th September.
To find out more about MyRTITB TrainingFriend and RTITB accreditation, call our Solutions Manager, Jane Hughes, on +44(0)1952 520207 or email the Solutions team.