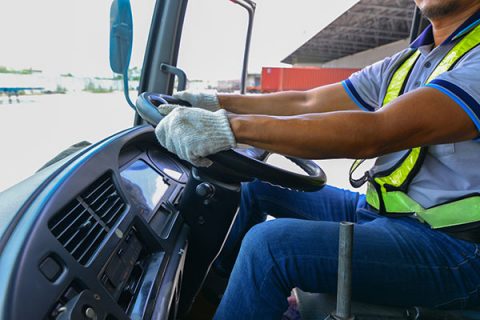 As part of drivers' hours regulations, all LGV/HGV and PCV/PSV drivers must keep a full set of records of their activities for the current day and the previous 28 days. Guidance published by the Driver and Vehicle Standards Agency (DVSA) and Department for Transport (DfT) in September 2022, has explained how this should be done.
The new guidance has been issued in response to uncertainty around how to implement the record-keeping. Reportedly, many are also finding the process difficult to complete. The guidance confirms that DVSA will accept "Until further notice" the recording of activities in blocks to cover any fixed week where no driving in scope of the EU rules takes place.
For fixed weeks (00:00hrs on Monday to 24:00hrs on Sunday) when no in-scope driving takes place, the DVSA has stated it: "Will accept one or more records for the whole week, as opposed to requiring 7 daily records." and added: "Records must identify all the weekly rest periods within that fixed week."
DVSA also emphasised that: "When in-scope driving is undertaken (in a fixed week), a full record must be kept for that whole week with separate records for each 24-hour period."
The new guidance outlines the permissible means of manually recording other activities. Including via tachograph inputs, record sheets, or printout paper, and related requirements.
Records must cover the following information within the 28-day time period:
Driving
Other work
Periods of availability
Breaks
Rest
Annual leave and sick leave
This regulation applies to all drivers in scope of EU drivers' hours rules, including occasional drivers.
DVSA has warned that enforcement agencies in other countries may take a different view to the UK approach on recording requirements for the 28-day period.
The Road Haulage Association (RHA) has welcomed the updated advice. Richard Smith, Managing Director, RHA, said: "This is a welcome step to deal with a bureaucratic mismanagement of monitoring driver rest and breaks. We can, and should, do more to make compliance with the rest and recording of time rule for commercial drivers easier.
"RHA will continue to push the UK government for change to the legislation to remove some of the administrative burden, especially for occasional drivers."
Be sure to pass this information on to your LGV/HGV and PCV/PSV drivers and those you train. An ideal opportunity to address this reporting process is within Driver CPC Periodic Training. A 'Drivers Hours' topic is included in RTITB's Driver CPC training materials – available to members of the RTITB Driver CPC Consortium. Learn more about the module by requesting a free 30-day demo.
For more information, visit www.rtitb.com.