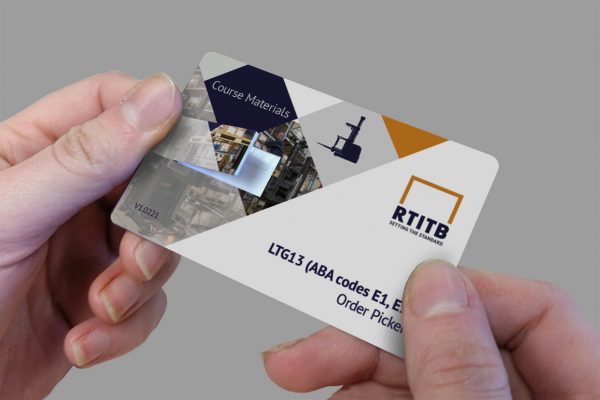 Order picking is nothing new for many warehouses, but with online retail sales booming (and continuing to grow), operations are under greater pressure than ever to get products off the shelves and out the door. But it's vital that they do so safely, as well as efficiently. Enter our newly launched RTITB Order Picker Training Materials – available now!
With the new order picker training materials, Instructors have all the resources they need to equip operators with the knowledge and skills required for safe and efficient operation of order pickers in the warehouse.  What's more, the course has been developed to help businesses to comply with relevant regulations too.
Order Picker Trainer's Guide
You may have previously had our Order Picker Trainer's Guide – it certainly proved popular!
However, as the Accrediting Bodies Association for Workplace Transport (ABA) recently created a new test for medium and high-level order pickers (ABA codes E1 and E2), it was the perfect time for an update. And while we were at it, we decided to give Instructors even more support.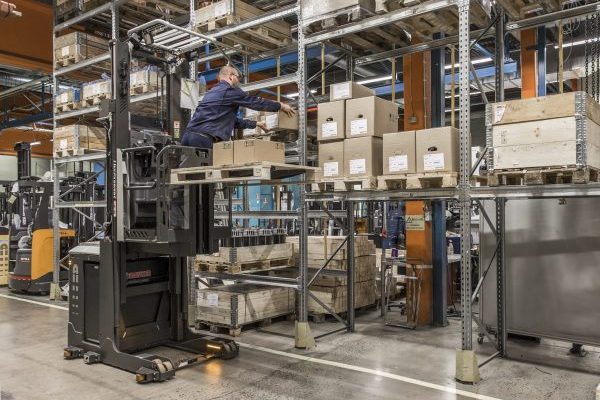 The new training materials include the Trainer's Guide, but also a full suite of other resources to help those delivering order picker operator training and ensure they are fully up to date! The new Order Picker course materials are suitable for:
Novice Order Picker Operator Training
Order Picker Operator Refresher Training
Order Picker Operator Conversion Training
Order Picker Operator Existing Training
Order Picker Operator Training
The comprehensive RTITB Order Picker Training Materials include an updated Order Picker Instructor's Guide, alongside a range of other helpful items including:
PowerPoint presentation slides
Question papers (including mock versions)
Pre-use inspection test marking sheets
Practical test marking sheets
Course handouts
Supporting documents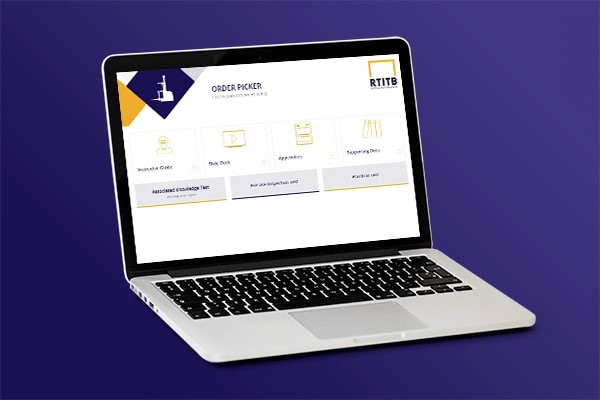 Importantly, these course materials cover the vital topics needed for safety in order picking operations.
As well as covering the relevant theory, the training material also covers key points on order picker truck controls, instruments, steering, and operating techniques. Batteries, maintenance, pre-use inspection and skills for assessing and managing different loads are also covered in detail.
Instructors also receive everything needed to conduct objective and thorough theory, pre-use and practical assessments – a critical part of ensuring safe operation.
Convenient and great value too!
All the updated Order Picker training materials are provided on a compact USB, enabling Instructors to get all the resources they need at a great price – meeting your training and compliance needs, as well as your budget.
And remember, at the RTITB Shop, RTITB Registered Instructors get a 10% discount, and RTITB Accredited Partners receive a 25% discount, to make it even better value!
But it's not just the cost that makes it a great buy. The USB format also means that only what is needed is printed and it puts an end to having to carry around heavy bags full of paper documents and large binders.
And of course, with less paper, it's better for the environment too!
However, the biggest benefit of all is safety. With warehouses under strain, safety must always be the top priority, and the right order picker operator training is a great starting point for ensuring safe operation.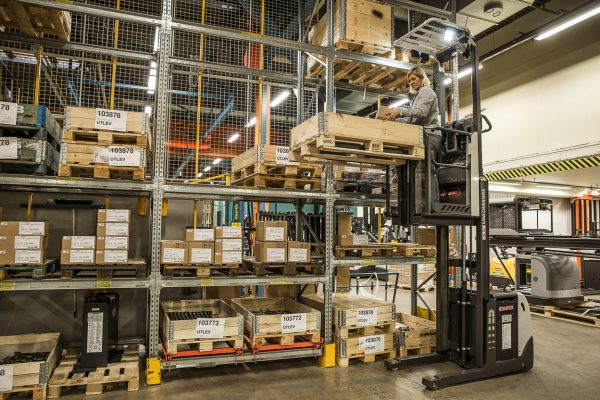 You don't do order pickers?
No problem! The RTITB Shop has a range of training materials for all the most common types of warehouse equipment and lift trucks. Browse and buy now!
Or if you need more information please contact the team who will be happy to help!