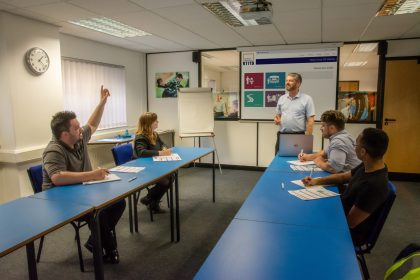 We understand that organising the ongoing delivery of Driver CPC Periodic Training can be difficult and time consuming for busy companies. That's never been truer than right now, when your time needs to be focused on navigating your core business through BREXIT and the challenges of COVID-19, often with a leaner workforce.
It can feel like making Driver CPC training arrangements takes up hours that could be spent more profitably elsewhere in your business. Not to mention that it can be challenging to achieve the same training standards for every driver when dealing with multiple suppliers to meet nationwide needs, all within your budget.
That's exactly why our expert team can provide a fully managed Driver CPC service, where we arrange for your training to be delivered by trusted members of the RTITB Master Driver CPC Consortium. We coordinate your Driver CPC Periodic Training across the country, so you don't have to.
So how does it work?
First, you'll be assigned your key point of contact – a dedicated Driver CPC Manager. This person will be committed to working together with you to develop and manage your Driver CPC Periodic training courses nationwide. As an initial step, they will need to confirm your exact requirements, such as the number of drivers you need to train, and the locations where you would like the training to take place.
You'll be given a clear outline of the fixed costs to deliver your training, as well as any variable costs to consider, such as DVSA upload fees (which are charged per driver). However, you'll only need to deal with us – there is no need to set up multiple training providers as your suppliers or deal with different companies' invoices and varied payment terms.
Your Driver CPC Manager will then look to identify trusted members of the RTITB Master Driver CPC Consortium that are ideally placed to meet your training requirements.
Why the RTITB Master Driver CPC Consortium?
The RTITB Master Driver CPC Consortium is built around the basic principle of providing a high quality, universal training package and high standards of instructor delivery. Though we will appoint different training providers to meet your requirements, you'll be assured of the same quality and standardised course materials at every site. Typically, the training can cater for up to 12 drivers per course.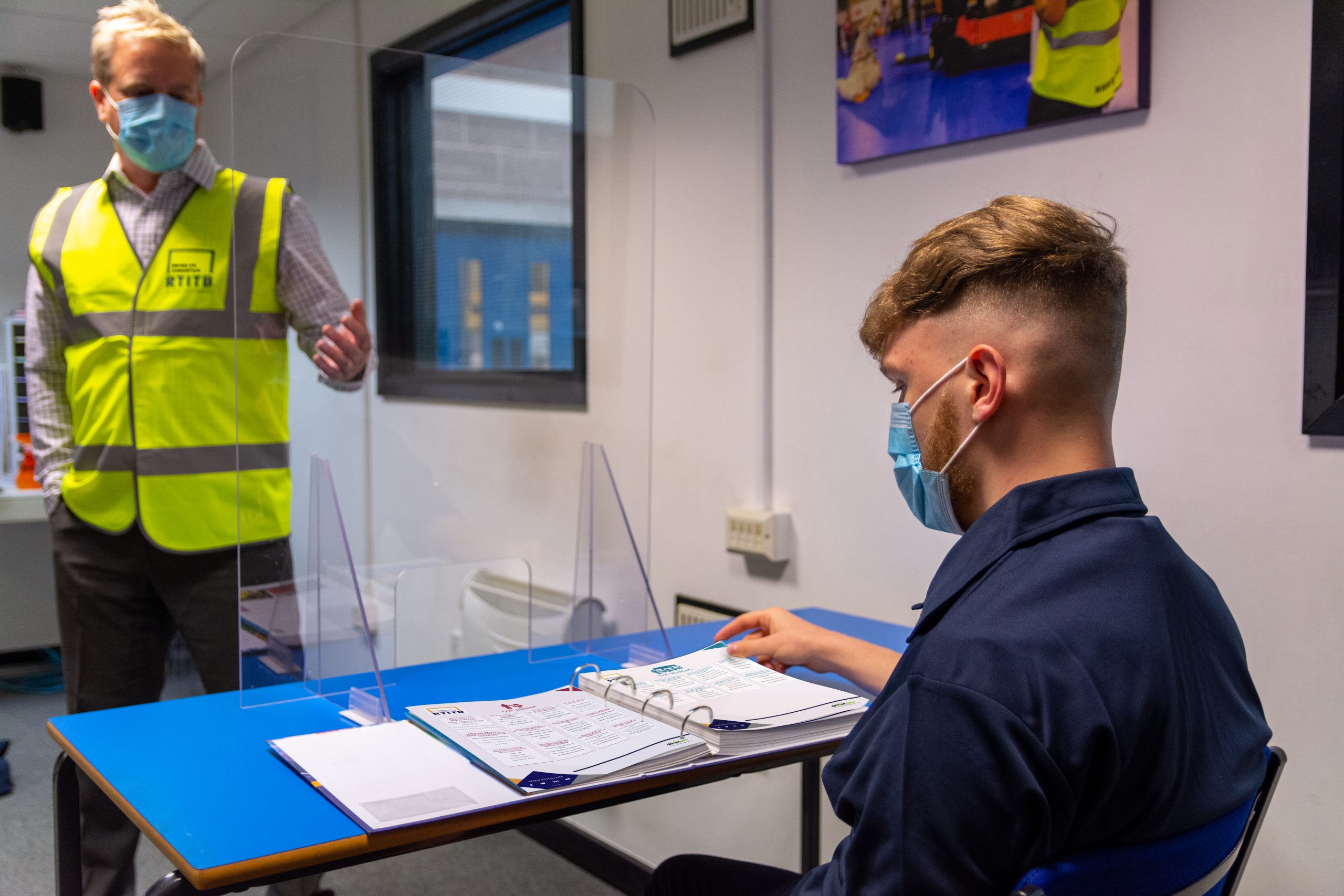 Our network of 150+ consortium members across the country are supported by one of the widest ranges of Driver CPC Periodic Training courses. The modular course system ensures instructors have access to up-to-date content that is industry relevant and in line with current regulations and trends. For instance, some of our latest Driver CPC Periodic Training topics include 'A Professional Driver's Personal Development', 'The Future of Logistics', 'Delivering Excellent Customer Service' and 'Mental Health in the Workplace'.
Instructors can use a variety of delivery methods, each module topic can be moulded to suit different groups and even different instructor styles – ranging from traditional presentations through to case studies, workshops, group quizzes and activities. No two sessions will ever be the same, consigning the days of never-ending PowerPoint to the past and ensuring maximum driver engagement. Furthermore, the modular nature of our courses makes customisation of bespoke content for specific business requirements simple and quick.
Choosing your Driver CPC training partners
Our extensive Consortium network – the largest in the UK – means that we typically have training provider members located within easy reach of all your required locations.
As Consortium Lead, RTITB is responsible for ensuring that all our Master Driver CPC Consortium members abide by and comply with all JAUPT requirements and our own high standards. This guarantees a recognised standard in course delivery. To become a member, training providers must meet a series of stringent checks and verifications and must also satisfy our standards at regular audits. This means that you can be confident that any training delivered by RTITB Master Driver CPC Consortium members is to the highest quality and supported by robust quality management controls and engaging content.
Once your Driver CPC Manager has established exactly what you need, our Consortium members will be invited to express their interest in providing their services to you. Your Driver CPC Manager will then execute a selection process to match your needs with the right provider that can demonstrate how they will ensure quality delivery. Any member that has underperformed during recent audits or where they may be a conflict of interest will not be considered.

Booking your Driver CPC training
Your Driver CPC Manager will work with you to compile a 12-month calendar of training dates and subjects, coordinating all your booking arrangements, supported by the RTITB administration team. We use a bespoke Resource Management System, which incorporates Instructor qualifications, availability, location, and experience, to ensure you're getting the training delivered that you need, when you need it.
We are equally committed to providing you with maximum flexibility and simplicity in booking delegates for training, as we are to providing a seamless, standardised, and engaging experience for drivers attending the courses.
Where is Driver CPC training delivered?
Once appointed, our network of training providers will deliver training face-to-face, on site as needed. However, in response to the Covid-19 pandemic we have also developed an online virtual classroom approach to Periodic Training delivery (JAUPT and DVSA approved). This means you can feel assured that your Driver CPC training plans will go ahead despite limitations and lockdowns.
Virtual classroom delivery also provides several significant benefits for both your business and your learners. You can reduce travel expenses and travel time, remove geographic limitations, provide a flexible solution for learners, and reduce your overall environmental impact – both regarding travel pollution and printing.
Whatever the reason you need to outsource, we're here to help make it easy.
If you don't currently have the resource to manage your own Driver CPC training delivery, for whatever reason, there is no need to compromise on standards. You can rely on our trusted Consortium members to deliver tailored courses and consistently high standards that protect your investment, and depend on the support your need from the RTITB team.
Get in touch today to speak to a Driver CPC Manager about your requirements.