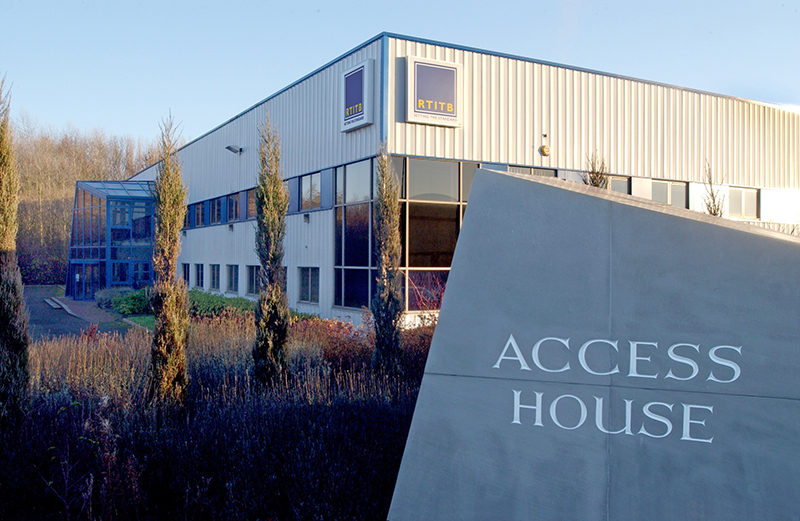 We announce the sad news of the passing of ex-Chairman, Tom Edge CBE, who died on the 29th January 2017.
At peak, Tom employed over 35,000 people both in the UK and overseas and became Chairman of Capitb in the 1980's. By the year 2000, Capitb  was the holding company for a group of 14 companies. One of the group's biggest successes during Tom's time as Chairman is RTITB, which was acquired by Capitb in the late 90's. Tom played an instrumental part in the purchase of RTITB and remained a great supporter of the company until his death.
Tom retired as Chairman of RTITB in 2010, passing the reigns onto current Chairman, Mike Williams.
On Tom's passing, Mike Williams, RTITB Chairman, commented: "Capitb are saddened to hear of the passing of Tom Edge. He was a strong leader as Chairman and played a pivotal role in the development of both the Capitb Trust, and the companies held by the group. He will be greatly missed by Capitb and all of the companies and people he touched within his life."
Tom played an integral part of the history of the clothing industry within the UK with enormous influence, who will be greatly missed by those who knew him. Tom leaves three sons-his wife Neva having predeceased him. The funeral will be held at 12.45pm on Wednesday 22nd February at North Road Methodist Church. There is a private cremation, followed by a funeral tea at the Bowburn Hall Hotel, Durham, DH6 5NH.