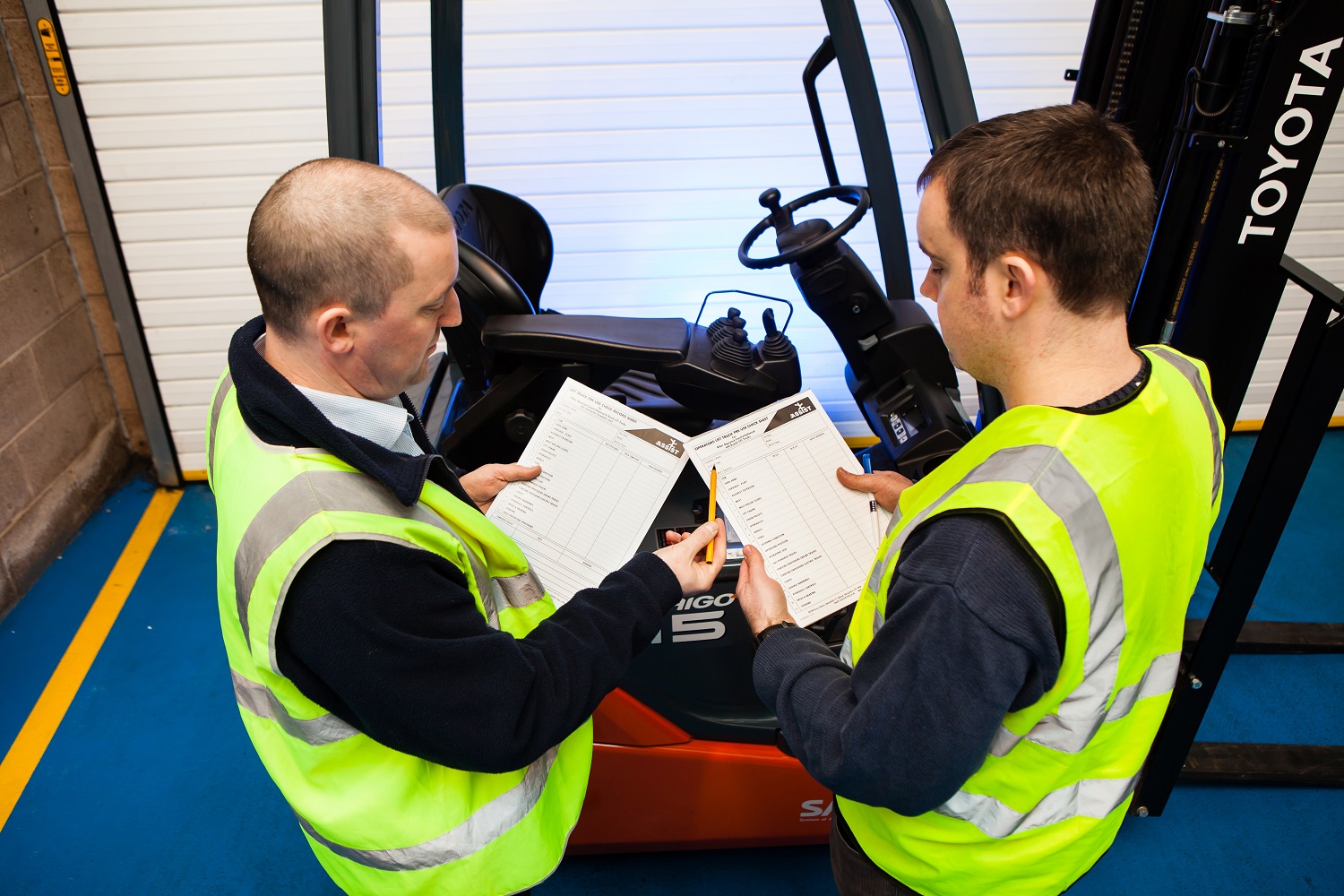 Do your lift truck operators know how to carry out "pre-use inspections" and understand how crucial they are to your operation? Are they doing it daily and can they (or you) prove it?
The lift truck pre-use inspection is a valuable procedure for forklift operations as it helps both drivers and managers to find and identify any faults. These faults could cause otherwise damage to the truck leading to increased downtime or they could be the source of an incident or injury.
One in five incidents due to mechanical failure
According to the UK Health & Safety Executive (HSE), almost one in five lift truck incidents occur as a result of mechanical failure, which could be avoided through correct completion of a pre-use inspection. Nearly a quarter of these incidents involved the chain anchorage, with the mast and carriage accounting for nearly 20%.
Worryingly, the survey by HSE also showed that almost half of all drivers didn't know how to check the mast and carriage properly.A higher percentage didn't know how to check the brakes correctly which accounts for 8% of incidents. Attachments, forks, lift/tilt mechanisms, transmission and steering systems are also cited as causes of incidents.
What's in the lift truck pre-use inspection?
The lift truck pre-use inspection involves checking the general working parts of the truck for signs of damage or wear. Even if a lift truck has been checked by another operator that day, a pre-use inspection should still be carried out when the next driver needs to use the forklift.  It's important that a pre-use check is carried out in a different manner for each machine type on site as not all parts and functionalities of differing trucks are the same. The use of machine specific check sheets can ensure that vital areas of the machine are not missed and a thorough check is completed prior to use.
It's the law… and your insurance company may not cover you
By neglecting to carry out a pre-use inspection, forklift operators might not realise that they may be breaking the law by failing in their duty of care to themselves and to others. Even if the correct inspections are taking place, operators must properly record the findings, otherwise your insurance may not cover them in the result of an incident.
Who is responsible for lift truck pre-use inspection?
Part of the problem seems to be the assumption that the responsibility lies with someone else. For example, operators often assume that maintenance and equipment suitability is a management issue, that their supervisors should have things under control, and if they need to know anything, someone will tell them.
Meanwhile managers also often assume that operators will inform them if something needs to be reported, and that if nothing has been mentioned, and the trucks look OK, then there is not a problem. The importance of a pre-use inspection should be covered within operator training and instilled into operators that it is a vital aspect of their day-to-day role, not just within their training.
Supervision is critical
The importance of these pre-use inspections should therefore be promoted to your supervisory staff and management, with the implementation of any necessary training.  Managers need to take responsibility to ensure they carry out these important duties.
Our Managing & Supervising Material Handling Equipment (MHE) operations course enables managers and supervisors to identify their responsibilities regarding MHE operations. The course will also equip them to identify and apply steps to minimise risks related to MHE in the workplace.
Supervisors and managers must recognise when inspections aren't being carried out properly and do random checks on pre-use inspections throughout the shift.
Choose accredited lift truck training
Accredited training is the best way to ensure that forklift operators are trained and skilled at carrying out adequate pre-use inspections properly.
The RTITB Counterbalance (Forklift) Lift Truck Training course for example has a high success rate because it gives candidates the skills to operate trucks safely and efficiently, carry out pre-use inspections correctly, and understand and explain the causes of truck and load instability.
Last year over 42,000 people completed and passed RTITB counterbalance training and testing and achieved their internationally recognised RTITB Certificate of Basic Operator Training through either in-house training, or via a commercial training provider. It is about more than legal compliance.
To overlook the importance of the lift truck pre-use inspection poses a real risk to your staff and business, with potentially devastating consequences.
For more information on becoming accredited, or the benefits of training through an RTITB accredited training provider, contact us.