How much could you save on forklift training?
eTruck UK is an online forklift training tool that reduces training course time by up to 2 days per operator, per course.
Calculate how much you could save if you are having to pay people to cover shifts for staff that are on training courses (or just losing the operation time).
Figures are based on saving 2 days of 8 hour shifts LESS £50 for access to the online training course eTruck UK, per person.
Find out how many working days you could save.
You could save this number of working days :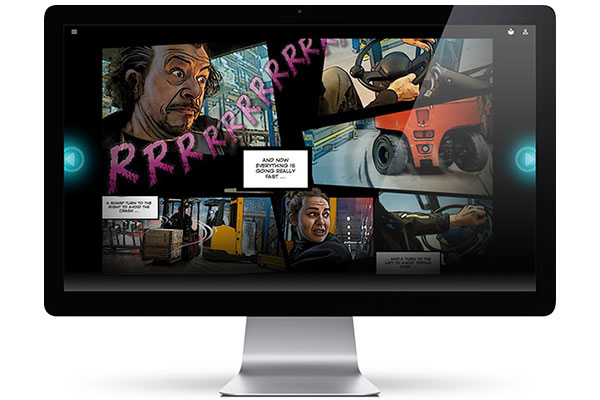 eTruck UK – online forklift theory training tool
Save time with online forklift theory training
eTruck UK is a completely unique lift truck e-learning tool that uses digital storytelling to increase forklift training effectiveness. It can also be used for online forklift refresher training.
Candidates can do their theory training anywhere, anytime, at their own pace before practical training, and will learn by following a story that tackles real issues relating to safety.