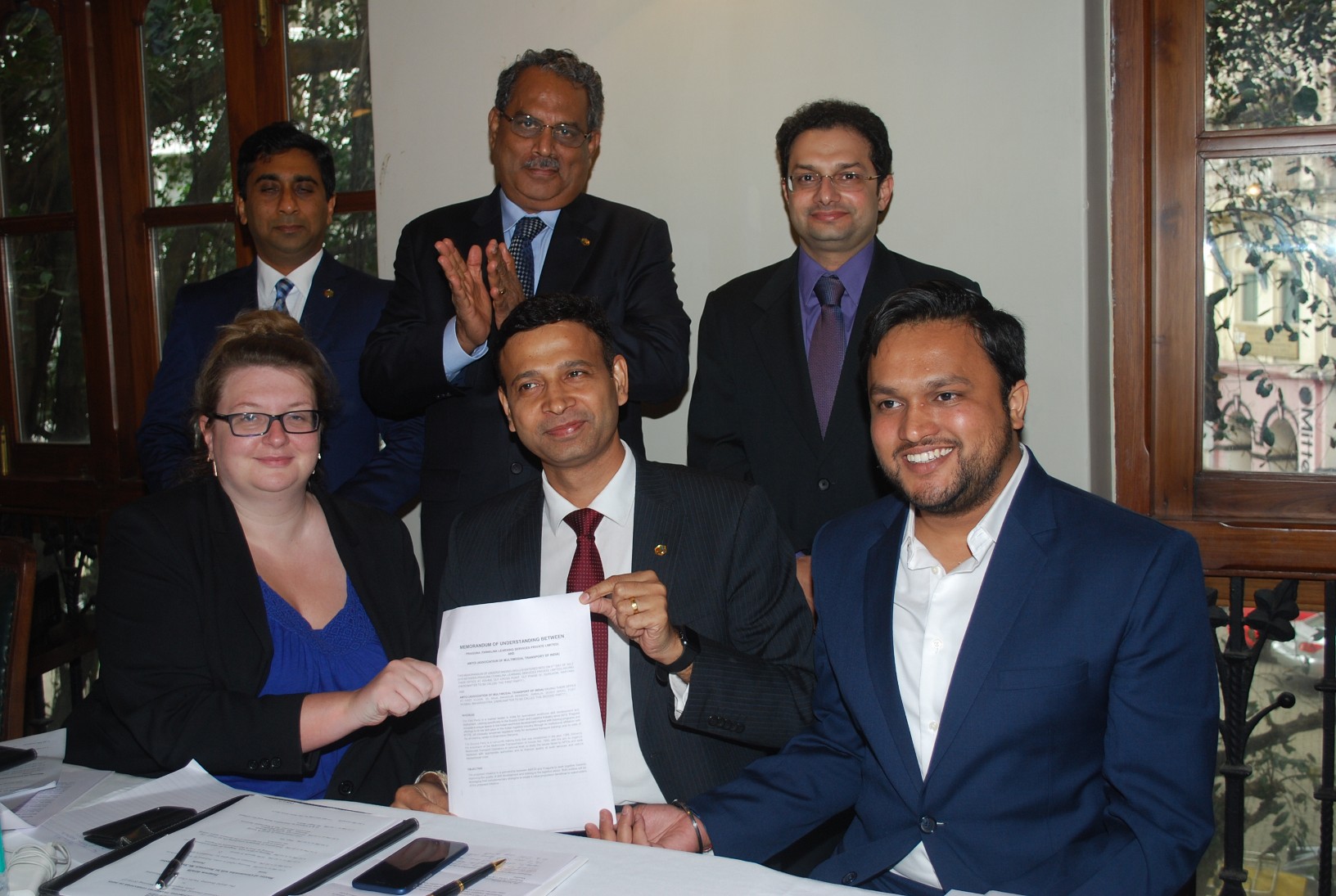 Praguna, RTITB's exclusive, accredited partner for forklift training across India, is teaming up with AMTOI (the Association of Multimodal Transport Operators of India) to boost vocational skills development in the Indian logistics sector.
AMTOI, the premier trade body working to promote multimodal transport in India, has appointed Praguna as a recognised Skills Partner. As a result, AMTOI will both endorse Praguna's various skill development initiatives and recommend these programmes as a suitable enabler for career development in the logistics sector.
Praguna works closely with RTITB, combining our global expertise and Praguna's local implementation skills, in order to delivera wide range of programmes in logistics and supply chain skills development.
"We believe this is a big opportunity to increase the safety, skills and efficiency of the Indian logistics workforce," says Laura Nelson, RTITB Managing Director. "Well-trained, highly skilled operators and drivers are crucial for safety and efficiency in logistics operations, so we are honoured that AMTOI are endorsing our ongoing work with Praguna, and are proud to be helping to make a difference."
The partnership with AMTOI will help Praguna to promote the importance of skill development in building an efficient logistics sector. As AMTOI has an extended board that includes all the leading logistics trade bodies and members from leading logistics companies, Praguna will have a valuable new platform to communicate and collaborate with the logistics industry.
The partnership will also support the Government-backed 'Make in India' and 'Skill India' campaigns and encourage further development of the Indian maritime sector.
"The partnership with Praguna will help us to fast track the agenda of skill development," says Mr. Vivek Kele, President of AMTOI. "Through their association with RTITB, Praguna has skill development programmes for materials handling equipment ready to be rolled out. The industry can start taking immediate benefits."
"I have confidence that this partnership will give great impetus to logistics skills development and will lead to formal training and skill advancement for those in critical blue collar roles in the logistics sector throughout India," says Saurabh Goyal, CEO of Praguna, thanking AMTOI for endorsing the Praguna initiative.
The initial training programmes delivered under this new initiative will include training for forklift trucks, reach trucks, stackers, and battery powered pallet trucks. All can be delivered either at Praguna's training centre in Dharuhera, Haryana (near New Delhi) or at customers' premises.  Further training programmes, including those for reach stackers, cranes, and articulated trucks, will be also be added at a later date.
For more information about the initiative, please visit www.thinklinklearning.in, www.amtoi.org or www.rtitb.in.