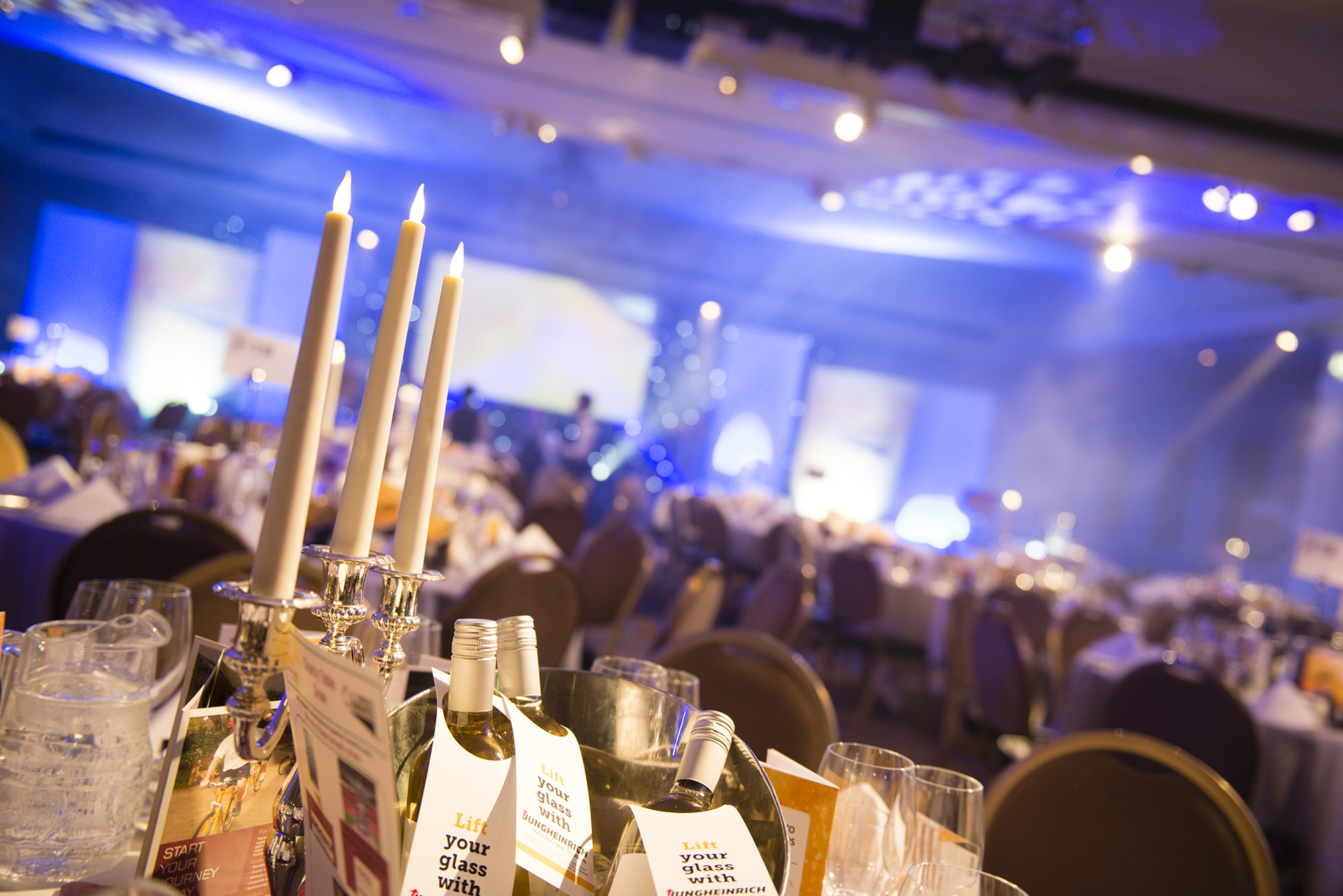 RTITB accredited organisations, Jungheinrich and Toyota Material Handling, were amongst the winners at the 2016 Design4Safety Awards last week.
The winners of these prestigious awards, which are now in its third year, were announced by BITA at IMHX 2016, recognising innovation throughout the materials handling equipment (MHE) industry. The awards consist of six categories: Automation, Industrial Vehicles, Racking and Storage, Technology, Warehouse Infrastructure and Goods in/Goods out.
Toyota Material Handling received two awards, from the Automation and Technology categories. Within the Automation category, Toyota's BT Opio OSE250, with built-in remote drive, received tremendous praise from the judges. The model has been built to enhance efficiency and ease of operation, but also allows for significant improvements for safety in the workplace for order picker trucks. Toyota's recently launched smartphone app, which allows fleet managers to keep in control of their fleet in any location, earned the company the Technology award during the evening.
Fellow RTITB accredited organisation, Jungheinrich, were announced as the proud winners of the Industrial Vehicle award, thanks to the developed pedestrian detection and speed control system which helps to improve safety, without hindering performance or efficiency to the worker.
The Design4Safety awards were devised to focus on the improvement of safety standards by highlighting the importance of safety issues and practices, and implementing these into the design stage of material handling equipment.
Speaking on the awards, BITA Secretary General, James Clark, said: 'Safety is of utmost importance in the materials handling industry and we inaugurated the Design4Safety awards to highlight this focus and remind firms of the need to incorporate it into the engineering of their products and services from the concept stage. The variety of entries is testament to how many companies share our vision of placing safety at the heart of everything we do and the winners can be rightly proud of seeing off some stern competition."
RTITB would like to congratulate Jungheinrich and Toyota for their fantastic achievements which are very much deserved.
The full list of winners for the evening were as follows;
Industrial Vehicles:
Pedestrian detection and speed control system: Junheinrich UK LTd
Automation:
BT Opio OSE250 with remote drive – Toyota Material Handling UK
Goods-in/Goods-out:
Safety Light Grille – Hörmann
Racking & Storage:
RackEye – A-Safe (UK) Ltd
Technology:
Toyota I_Site Smartphone app with instant alerts – Toyota Material Handling UK
Warehouse Infrastructure:
GRB D120 R – STOMMPY
Source: SHD Logistics (www.shdlogistics.com), 2016 Design4Safety Awards winners unveiled, 20th September. Read the full article here.