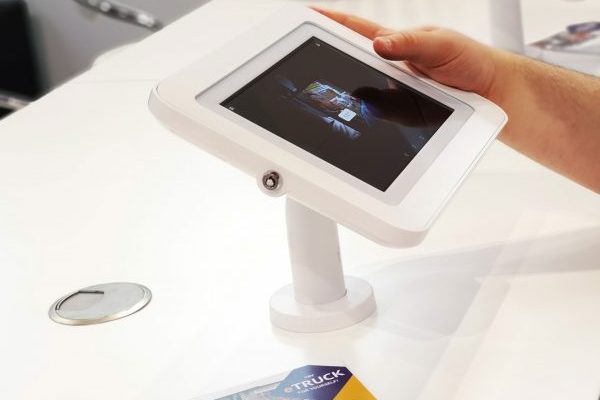 We've probably all experienced classroom-based training at some point which was little more than "death by PowerPoint" so know first-hand that this isn't always the best way to learn, or the best use of time and budget.
However, by including more self-paced learning in lift truck operator theory training you may find that your business can reduce training time, while also improving learning outcomes.
Read on to find out how you can maximise training effectiveness and save up to 2 days per person per course when it comes to forklift and reach truck training.
Everybody learns differently
Staring at PowerPoint slides does not suit everyone. Some learners prefer to look at case studies, others like problem solving with information they have learnt, some prefer to listen without looking at a screen. Self-paced forklift and reach truck training can be developed to suit any number of different learning styles to take these differing preferences into account. What's more, it can be computer-based, giving the learner more autonomy.
Lift truck operators can learn anytime, anywhere
With self-paced e-learning for lift truck operators, trainees can do their training at any time, from any location. This can reduce time out of the operation that would normally be spent in a classroom, where not everybody learns at the same pace. So, some trainee lift truck operators can finish more quickly, saving time before they move on to practical training, while those that need more time can learn at a pace that suits them.
It creates a training "comfort zone"
Some learners are simply not comfortable in a classroom setting. For these trainees, self-paced computer-based learning creates a non-threatening training environment where they don't have to be nervous about raising their hand with a question. Support is given through one-to-one contact with an instructor or community forums from the safety of a keyboard.
The course content for self-paced lift truck operator training is also typically designed to enable trainees to explore their knowledge and check their progress in a more informal way.
Employers can save time
Self-paced learning is an ideal option where the training is necessary for multiple learners, but the content is unlikely to change much. For instance, the critical theory and safe operating knowledge that all lift truck operators must learn. A self-paced e-learning format allows you to quickly train a large number of people at a relatively low cost. It also makes it fast and simple to roll out any changes to the training, which both saves time and helps ensure that correct, up-to-date content is always used.
By using self-paced learning to provide critical underpinning knowledge, employers can save yet more time. Learners can arrive for face-to-face practical lift truck operator training prepared, without having to have spent days in a classroom already.
Self-Paced Lift Truck Training with eTruck from RTITB
eTruck UK is a unique, self-paced learning tool which uses storytelling to increase lift truck operator training effectiveness, while reducing training time. With eTruck, available only from RTITB in the UK, candidates learn lift truck operator theory online by following a relatable and meaningful story at their own pace, before attending practical training.
For a novice, it is normal for forklift and reach truck training to take at least 5 days. But, with eTruck a 5-day lift truck operator training course could be reduced to just 3 days as the theory part of the course is self-paced training completed online before they get face to face with an Instructor. So, whether you're training 1 or 1000 operators, gaining back 2 days per person per course will help your business minimise costs and downtime.
Get in touch today to find out more about how RTITB can help you transform your forklift and reach truck operator training with eTruck self-paced learning, or request a demo now.