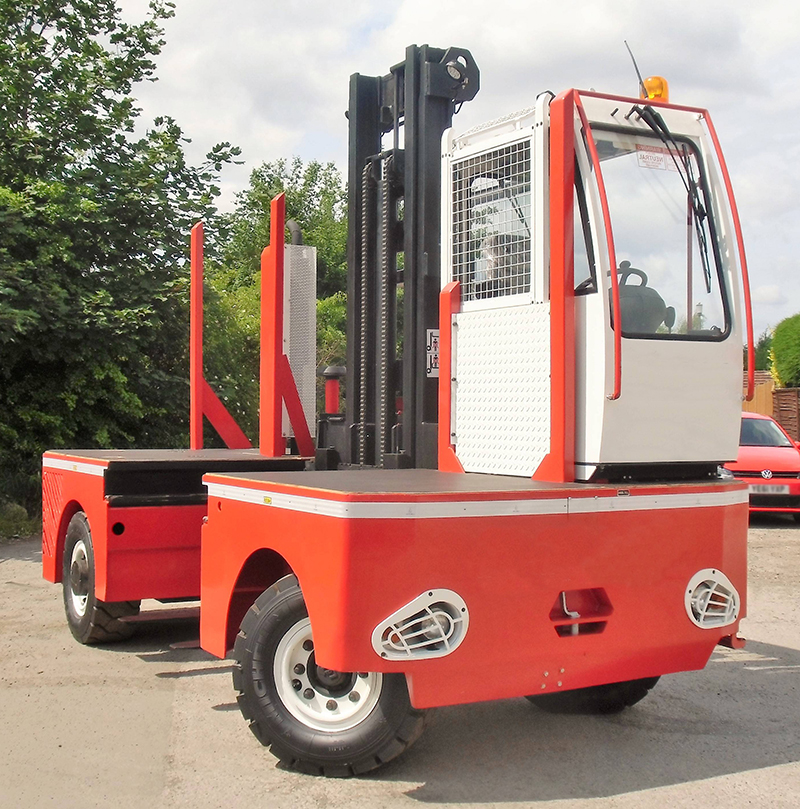 A Midlands based timber yard has been fined £730,000 after two workers were struck by a side loader lift truck.
On 23rd February 2015, two employees of Palmer Timber Limited were walking across the site's yard, in Cradley Heath, when they were hit by a moving side loader. One worker sustained a fractured ankle, whilst the other suffered a number of serious injuries, including a fractured eye socket and collar bone, a severed thumb, damage to his tongue, broken bones in his forearm and required several skin grafts as a result of his injuries.
Following the incident, an investigation by the Health and Safety Executive (HSE) found that the company had failed to put effective measures in place in order to keep moving machines and pedestrians segregated and safe. HSE inspector, Richard Littlefair, commented "This incident could have been much worse with the potential for fatal injuries. There were reasonably practicable measures which should have been in place in order to allow vehicles and pedestrians to circulate in a safe manner."
Palmer Timber Ltd pleaded guilty to breaching Regulation 4, by virtue of Regulation 17 of the Workplace (Health, Safety and Welfare) Regulations 1992. They received a fine of £730,000, with further costs of £13,844.87 and a victim surcharge of £120.
Source: HSE, West Midlands timber yard fined after two workers struck by vehicle, 22nd June 2018. Read full article.