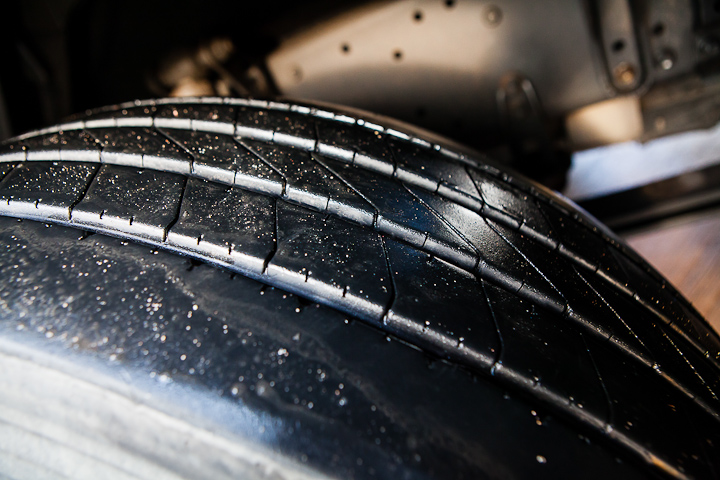 A tyre company has been fined £300,000 following the breach of health and safety regulations which resulted in the death of a forklift operator.
In July 2014, operator, Stephen Woollas, was working at the Gonerby Hill Foot site of Vau-Lug Traction Tyres Ltd. Mr Woollas was moving a load of tyres whilst travelling forward, but was unable to see the path ahead of him. Whilst moving forward, the truck tipped over, crushing Mr Woollas underneath it.
The investigation found that at the time of the incident, Mr Woollas was not wearing a seatbelt. However, further investigation found that the warning device on the seatbelt, which indicates when an operator is moving off without wearing the seatbelt, had been disabled. The belt had instead been clipped into the latching mechanism, found behind the seat. Other lift trucks on the premises were also found to have the seatbelt warning device disabled.
Although the firm has health and safety policies in place which requires operators to wear seatbelts, it was found that these policies were not enforced. It was also found that that no policy had been put in place for operators to drive in reverse only when their view moving forwards was obstructed.
Alex Stein, prosecutor on the case, commented: "Mr Woollas was driving a fork lift at the company's site when the truck tipped on to its side and he was crushed under it. He was driving without a seatbelt carrying a load of tyres. There was a restricted view available to him as he was driving forwards. The requirement to reverse in the forklift truck wasn't being enforced."
He continued: "The fork lift truck became destabilised and tipped over. The investigator is confident that the destabilising came from riding over a tyre. Because Mr Woollas was driving forward with a stack in front of him he had no chance of seeing anything. As the fork truck fell over, Mr Woollas was trapped. Workers did their very best to free him and an ambulance was called, but tragically he did not survive."
At Lincoln Crown Court, Vacu-Lug Traction Tyres was found guilty of breaching health and safety regulations and fined £300,000, with further prosecution costs of £25,000.
Malcolm Galloway from Vacu-Lug commented after the case: "The company accepts, by its plea, that it did not do sufficient. This is not a bad company. It had taken health and safety very, very seriously and was doing its utmost to make sure that its employees worked within a safe environment. This was a company with systems in place to try and be proactive with health and safety. This is not a case of total failure by the company due to disregard and not caring."
Source: Grantham Journal, Vacu-Lug fined £300,000 following death of Grantham fork-lift truck driver, Friday 15th September 2017. Read the full article.