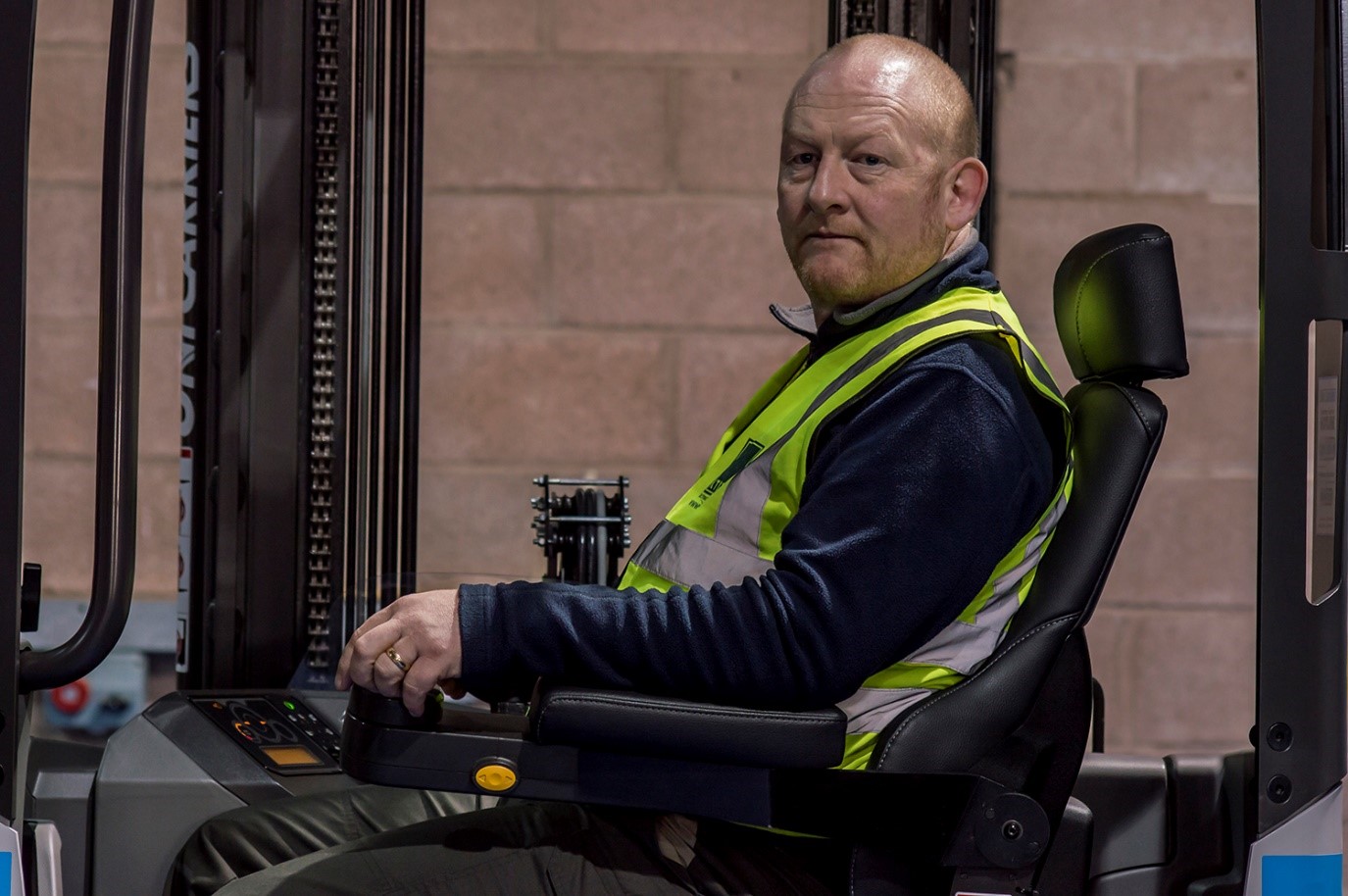 If there was an incident involving a lift truck in your operation that resulted in a Health and Safety Executive (HSE) prosecution, would you feel confident that you've provided adequate training in the eyes of the law?
In a recent incident, two workers were seriously injured where a lift truck crashed into a refuse skip. A reminder to employers of their duties and what is required for compliance, the HSE stated: "Those in control of work, also have a responsibility to provide the necessary information, instruction and training to their workers in order to carry out work safely."
Here, we explain what is considered to be adequate forklift truck training, what an 'authorisation to operate' is, and how to manage these processes properly to ensure safety and compliance.
Did you know there's no such thing as a forklift licence?
The phrase 'forklift licence' is often heard within our industry, as if operating a forklift is akin to driving a car, lorry, or motorbike. You'll even see operator job advertisements including statements such as 'forklift licence essential', 'accredited licence needed' or 'seeking an operator with a forklift ticket'.
However, there is no such thing as a forklift licence, and terms such as the above make ensuring that operators have the correct training, incredibly confusing. That confusion can jeopardise safety within the workplace.
Therefore, what is absolutely essential for both compliance and safety is an 'authorisation to operate'.
What is an 'authorisation to operate'?
An authorisation to operate is essentially a document issued by the forklift truck operator's employer that helps ensure only forklift operators with the required knowledge and training can operate a lift truck in the workplace.
The Health and Safety Executive's Code of Practice for Rider Operated Trucks L117 has special legal status and associated guidance that clearly states that adequate operator training consists of three stages – Basic, Specific, and Familiarisation Training. Only once these stages have been satisfactorily completed can an employer issue an authorisation to operate.
Before an authorisation to operate is issued (whether in writing or via an electronic system), the employer should have a clear record of all of the training that was completed, when, and on what type of machine. All authorisations should be logged and recorded and include:
Operator's name
Expiry date of the authorisation
Date authorisation granted
Types/categories of equipment operator is authorised to use
Any special limitations or conditions associated with the authorisation
The areas of the company's premises in which the operator is authorised to operate
Avoid common mistakes when issuing an 'authorisation to operate'
Did you know that forklift accidents happen virtually every week, with 42% of fatalities due to being crushed by the vehicle tipping over? What's more, around 1,300 UK employees are hospitalised each year with serious injuries following forklift accidents, and that number is rising. With the required training and by managing authorisations to operate correctly, you can avoid your team becoming part of these statistics.
Some employers wrongly believe that it is down to Instructors to arrange for the 'authorisation to operate' to be issued, but it is in fact the employer's responsibility.
In other words, without an authorisation to operate, staff should not be expected to use any equipment at any time. There are no excuses, even in a busy real-world setting when it seems so easy just to "move a pallet truck out of the way", for example. To maintain high safety standards, employers must ensure that under no circumstances does anyone operate a lift truck without an "authorisation to operate".
Ensure your forklift operators are appropriately trained
Before an authorisation to operate is issued, lift truck operators should receive a high standard of training and assessment to confirm their skills, knowledge, and understanding. With RTITB Accredited training, you can rest assured that you will be delivering a high standard course that will help your operation comply and could even save lives.
Need a training supplier?
RTITB's network of Accredited Training Providers can deliver Basic forklift training to help you ensure that operators meet safety and legal standards. Or why not consider becoming an RTITB Accredited Partner for your own in-house training provision?
Contact our Solutions team to discover the best options for your business, on +44 (0)1952 520207 or email solutions@rtitb.com.