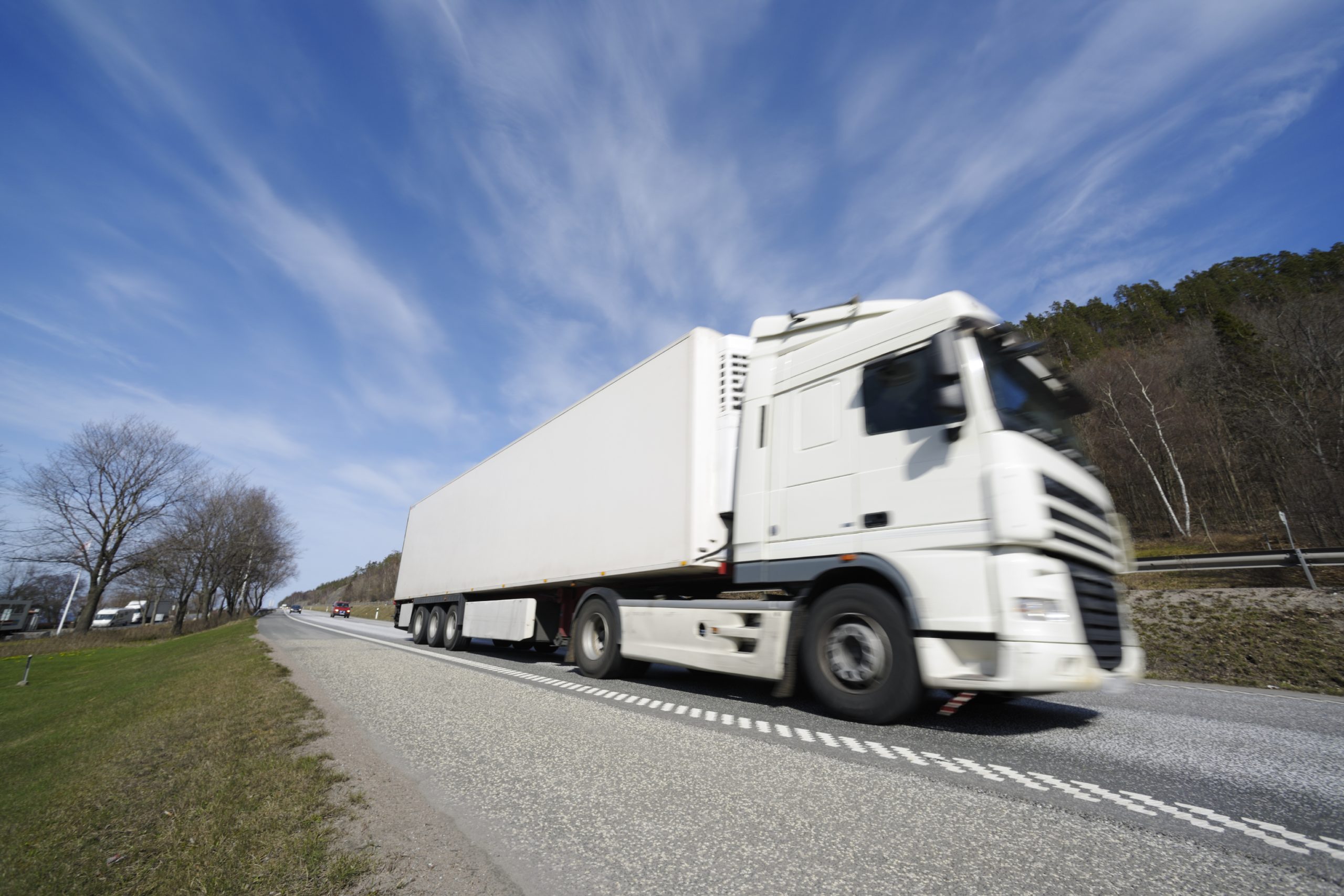 How confident are your LGV Drivers with CMR notes? It is important for drivers to understand their responsibilities when it comes to international transportation, and that's not always been easy post-BREXIT! Here we answer some typical LGV Driver questions about CMR notes.
What is a CMR note?
A CMR note is a consignment note that carries a standard set of transport and liability conditions. It is required when the sender and final recipient of the goods are in different countries. CMR stands for "Convention relative au contrat de transport international de marchandises par route".
Information that must be covered in the CMR note, includes things like a description of the goods, any charges related to the goods (such as customs duties, and carriage charges), and instructions for customs and any other formalities, such as around dangerous goods. Copies should be given to the sender, the LGV driver, the carrier, and the administrator.
Do I need to use CMR notes if I only drive in the UK?
If the consignment crosses borders, a CMR note is required, even if the driver does not! For example, if a driver in Dover picks up a trailer of shoes being transported from Italy to London, the drive from Dover to London is not the simple domestic trip it may appear to be. It is actually the final leg of an overall Italy to UK journey that does require a CMR note.
LGV drivers should always check whether they are carrying goods that fall under CMR rules to avoid an "unwitting CMR", especially when collecting goods at ports. This often catches out drivers who work for firms that never venture outside of the UK.
TAKE OUR QUICK ONLINE QUIZ NOW TO TEST YOUR KNOWLEDGE OF INTERNATIONAL TRANSPORT DUTIES
Are CMR notes only used in EU countries?
More than 50 countries are covered by the CMR convention, including Iran, Lebanon, Tunisia, and Morocco. Because many countries on the list are actually not in the EU, BREXIT has had no impact on CMR notes. It is worth noting that only one of the countries involved in the operation must be covered by the CMR convention for a CMR note to be required.
Is the CMR note my responsibility as the driver?
While it is the trader's (or exporter's) responsibility to ensure that the details on the CMR note are accurate, responsibility falls on the driver to verify the integrity of the load, check the CMR note, and record any "reservations" when they take over carriage of the load.
It is important for drivers to check the load against the CMR note at every changeover. By signing the note the carrier accepts liability for loss or damage that occurs in their care. If it is unclear during which carrier's leg any damage or loss occurred, compensation is split between all carriers involved, so drivers should have goods-in-transit insurance.
Isn't the CMR note just another bit of pointless paperwork?
The CMR note acts as a contract of carriage – even if the consignor fails to fill it out – so it is very important! It is confirmation that the carrier has received the goods and that a contract of carriage exists between the trader and carrier. Although it is the trader / exporter's responsibility to provide the necessary information, it can be written up by the carrier, or freight forwarder.
CMR liabilities also apply, and if the driver does not carry out a load check and sign the paperwork, or note any reservations, they will be exposing their operation to a potential CMR claim.
Imagine there are multiple drivers for one consignment and none of them filled out the CMR note. If some damage to the goods occurred during the first leg of the journey but was only discovered when the goods arrived. How do any of the drivers prove they were not responsible? That is why it is so important for the driver to always check the load and CMR note.
When is a CMR note not applicable?
If the ISO container does not remain on wheels for the entire journey (if it has been lifted onto a ship or rail carriage, for example), the CMR connection is broken and the CMR note is no longer necessary. It is also not applicable for the movement of goods between the UK, the Republic of Ireland, the Isle of Man, the Channel Islands, and Gibraltar, for funeral consignments or furniture removals.
Do your LGV Drivers truly understand international haulage?
CMR notes are just one small part of what LGV drivers need to know when it comes to international haulage and transport duties.
TAKE OUR QUICK ONLINE QUIZ NOW TO TEST YOUR KNOWLEDGE OF INTERNATIONAL TRANSPORT DUTIES
To give your LGV drivers the information and advice they need about this important area, we have developed a Driver CPC Periodic Training module, titled "Improving Compliance with International Transport Duties", which can be incorporated into your LGV Driver training.
Broken down into four separate topics this Driver CPC Periodic Training module addresses:
International transport
Freight forwarding
CMR
Insurance
Available now to RTITB Master Driver CPC Consortium members, via our Driver CPC Periodic training portal, this module is designed to support Professional LGV drivers in becoming compliant and understanding more about liability.
Your LGV drivers are required to complete Driver CPC Periodic Training and we have developed our Driver CPC modules engage and benefit them as much as possible, and in this case, to also help your business avoid unnecessary CMR penalties!
Not a member of the RTITB Driver CPC Consortium? Why not try a totally free 30-day demo to see if it's right for you and your business?
Do you need to deliver training at multiple depots?
At RTITB, we can now arrange for all of an organisation's Driver CPC Periodic Training to be delivered across the UK within one service.
Our new nationwide service will help businesses with multiple depots and transport hubs save hours spent managing training time, without compromising quality.