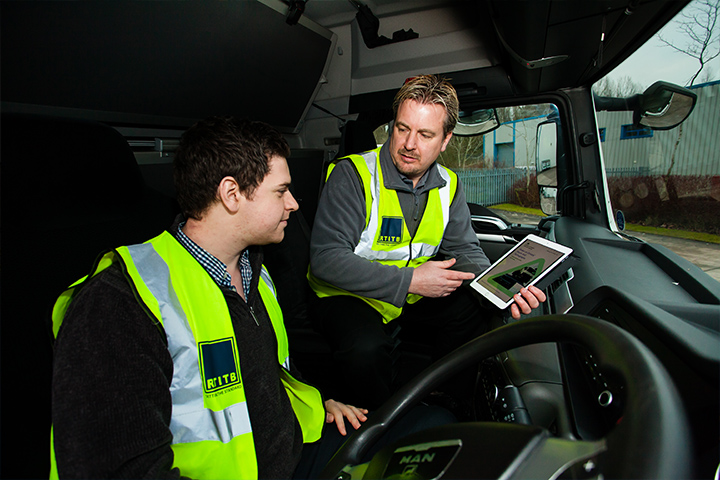 Using in-house instructors to train LGV drivers and forklift operators has many benefits with businesses often training their "star" employees to become instructors. But are they really the best choice for the role?
Having in-house instructors helps you to deliver training that meets your specific business needs focussing on specific hazards or operational processes that are unique to a particular site or business. In-house instructors are often more trusted by the colleagues they are required to train and can help to identify any bad habits onsite, carrying out refresher training when needed.
Not the obvious choice?
Employers often assume that the employee with the most experience must be the right choice for the role of in-house instructor, but this is a common misconception. While experienced and competent forklift operators or LGV drivers may be model employees, that does not necessarily mean they will make the best instructors.
What assets should you look for in a candidate for instructor training?  
As well as being skilled and knowledgeable in their field, there are several important qualities to look for before sending the employee on lift truck operator instructor training or LGV instructor training including their attitude and personality.
Instructors must have excellent leadership skills that help to encourage trainees in their learning, and effective communication and verbal skills to deliver information clearly and comprehensibly. Strong literacy and numeracy skills and an aptitude for analytical work are also important, as well as the ability to adapt their teaching approach to suit the needs of different types of learner.
Does the employee have the drive to become an instructor?
Passion and the right attitude are crucial for being successful in training operators or drivers. Before enrolling an employee on an instructor training course, it important to ask the potential candidate if they have the ambition and desire it takes to become an excellent instructor.
Are they interested in sharing their knowledge with colleagues, and helping their colleagues to succeed and progress in their roles? This kind of interest and enthusiasm makes a successful trainer.
Is the candidate interested in being trained?
In order to obtain the skills and knowledge required to carry out the training that will improve safety in your workplace, instructors will have to undergo training themselves. So, another important question is whether they have a desire to be trained to train?
They should also have the ability to spot where further assessment or remedial training may be required in themselves, as well as in the colleagues they train.
Checklist for candidate selection
If you are still not sure whether you have the right employee in mind for instructor training, ask yourself:
Are they confident and competent in their role as a forklift operator or LGV driver?
Are they a responsible person?
Are they passionate about safety and standards and helping to make the workplace a safer and efficient place?
Do they notice when things are being done correctly and do they speak up to help rectify problems?
Are they trusted and respected amongst your other workers?
Are they confident in talking to all levels of staff?
Are they diligent and organised?
Training lift truck instructors or LGV instructors is an investment in the safety and efficiency of your business, so it is important to consider your choice of candidate carefully.
To find out more about available instructor training courses that best suit your business and about candidate eligibility, request further information from the RTITB website, or contact the RTITB Instructor Academy directly: academy@rtitb.com | +44 (0) 1952 520214.