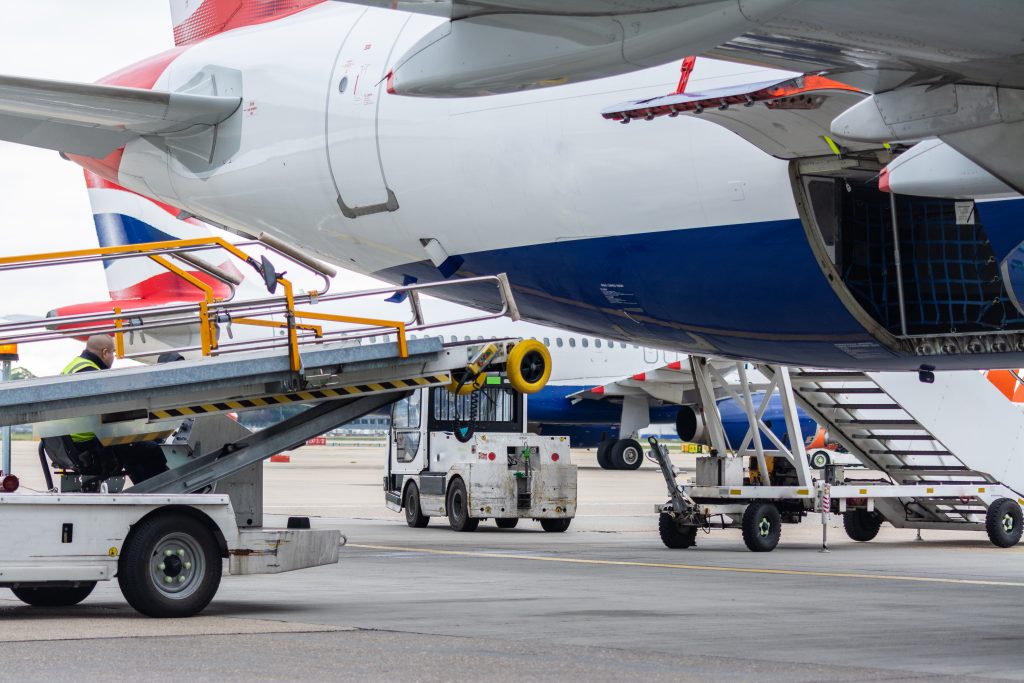 Ensuring the safety of ground handling equipment and airside vehicle operations is critical on any airfield. That's why the Airside Driving Permit (ADP) is a vitally important part of any airside safety management system. 
Often an ADP for apron roads is issued simply on the basis that the individual has a driving and has completed an ADP theory training course and test. 
However, failing to conduct practical assessments of ADP applicants before issuing an airside driving permit is a big risk for airside operations. Here are some of the reasons why. 
Driving airside is VERY different 
Airports are busy, dynamic workplaces, and airside is the center of the main activity: aircraft turnarounds. It's fast-paced, populated by many organizations, and there's little room for error – all of which makes for a vastly different driving environment to that which most of us encounter every day while driving a car to work or to the shops, for instance. 
Any number of activities might be taking place at one time, and often within the confines of relatively small working areas such as aircraft stands and baggage halls. Airside drivers typically need to be aware of pedestrian airport workers, airline passengers, baggage handlers and their vehicles, cars, buses, HGVs, a variety of other ground handling equipment, aircraft, and more. 
They also need a good understanding of apron/primary road systems, road markings, signage and airport bylaws, such as speed limits, parking regulations, and aircraft stand rules. As well as a good working knowledge of the airfield, airside drivers also need to be able to cope with the almost constant distraction of noise, visual inputs and communications equipment. All of which can all add up to a stressful and dangerous driving environment. 
With all these challenges to face, an ADP holder needs to have excellent situational awareness, a calm attitude and good command of the vehicle. Even after having completed an ADP theory course and test, the most experienced driver may still find it challenging to drive a vehicle on airside roads and aprons. 
Conducting a practical airside driving assessment before issuing an ADP helps airside employers to get a true insight into the operator or driver's ability and competence. Practical assessments clearly show whether the individual has the ability to drive in this challenging environment before they are given permission to do so. You cannot just rely on driving license entitlements to give you this information. 
Driving standards differ 
Driving standards vary enormously from country to country, as do airport bylaws and operating procedures. This means that training for what is generally considered acceptable driving standards in one country, may not adequately prepare a driver for what is required elsewhere. 
When working with operators or drivers from overseas, practical assessment as part of ADP training allows employers to check that all drivers are capable of meeting the required minimum standard at their airport, no matter where, or when, their driving license was issued. 
This also better prepares drivers and vehicle operations for your specific airside operating environment, supporting the safety and efficiency of the airside operation. 
There can also be differences in driving standards depending on when the driver got their license. You may think that having more years of driving experience is always a good thing, but, in fact, a driver who has held their license for 20 years might have picked up some bad driving habits along the way. Likewise, new drivers present challenges. Someone who has only had a license for 3 months, for instance, might not yet have enough driving experience to cope effectively with the unique hazards and situations that occur while driving airside. 
There may be a language barrier 
Many airside vehicle operators and drivers are migrant workers, working in an airside environment where signage may not be written in their native language. 
Drivers may demonstrate competence with another language during ADP theory training in a quiet, distraction-free classroom environment. However, in a fast-paced and challenging airfield, it can be more difficult, particularly when combined with the task of actually driving. Although there is a common, standardized approach to airside signage, language difficulties can still catch drivers out when it comes to more localized signage and terminology. 
A practical assessment enables the employer to check that ADP applicants understand any signage or road markings they might encounter in real-life driving situations, and, importantly, that they respond correctly to the message. This is an important part of managing airside safety. 
Best practice for issuing Airside Driving Permits 
To hold an ADP, individuals must have a valid, current driving license, or relevant equipment operator's qualification, and they must have successfully completed theory training. The content of this training varies, but this will likely include legal requirements, airport topography, vehicle standards, traffic rules, hazards, security, emergency procedures and penalties for non-compliance. 
There may also be other requirements, depending on the country. For instance, in the UK, the CAA's CAP790 guidance stipulates a need for a medical and fitness assessment. 
Typically, a practical assessment of driving ability in the airside environment does not form part of the ADP training and testing process. But it is important for airfield safety and is best practice for responsible businesses with airside operations. 
ADP Training and RTITB Airside 
https://www.rtitb.com/ consultants can work with your operation to develop ADP training materials which include a practical assessment, all focused on improving efficiency, reducing vehicle incidents and improving safety. Specialist  include airside consultancy services, competence testing, airside driving handbooks and materials, and 'train the ADP trainer' courses. 
https://www.rtitb.com/contact/ with our experts now to discuss how we can help you improve your airside operations anywhere in the world.