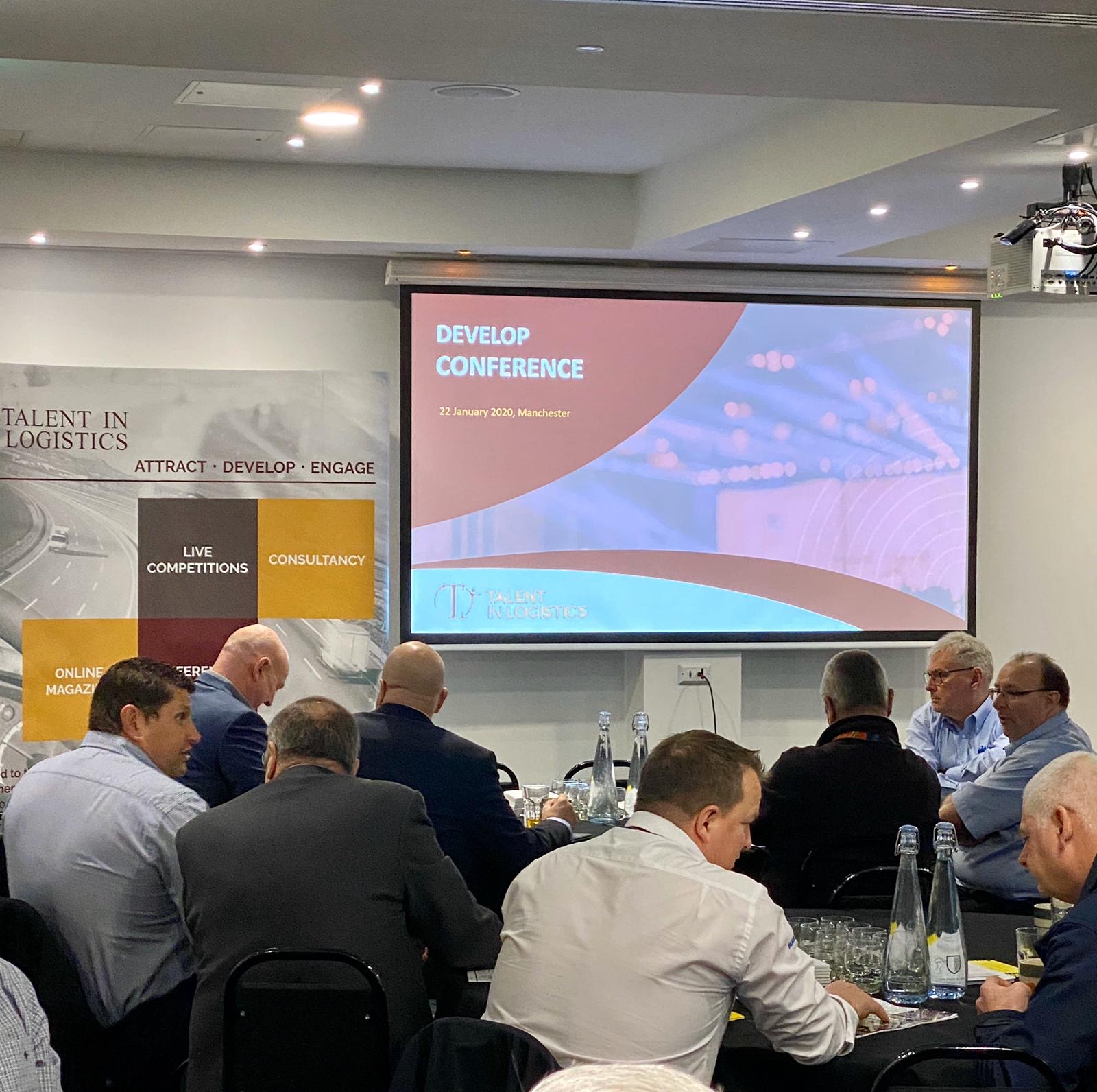 The Talent in Logistics Develop Conference is back – created to help Instructors, Trainers and those responsible for training in logistics, transport, and warehousing operations to keep up with fast-paced changes in our industry, all while earning a full day's CPD (Continuous Professional Development).
RTITB is once again supporting the event, as we believe that it's vital that Instructors and Trainers working in the logistics industry are up to date with topics such as the future of Driver CPC, updates from industry regulators and advances in eLearning. View the full agenda.
This event is an affordable and relevant way to offer the CPD that will improve skills in your team, reduce knowledge gaps, boost efficiency, and help your business to remain compliant and competitive. An exclusive 10% discount for RTITB partners, members and registered instructors means tickets are just £67.50+VAT per person.
Below are more reasons your Instructors and Trainers should attend the Talent in Logistics (TIL) 'Develop' Conference on Tuesday 22nd March 2022 at Sketchley Grange Hotel & Spa, Burbage, Hinckley, LE10 3HU.
Retain your team
Good Instructors and Trainers are hard to find. When you invest in the development of your Instructors and Trainers, they feel that they have a future with your company. Regularly attending CPD events will help your team feel valued, and team development affects morale.
Studies have shown that engaged employees are not only more likely to stay, they're also healthier, happier, and more efficient. In the wake of a skills shortage, retaining your people has never been more important!
A great opportunity with a great discount
Don't think of it as losing a member of your training team for a day – this is an investment in your people and your business, all at a fantastic low price. Furthermore, RTITB Partners, Members and Instructors can take advantage of a 10% discount, by using the code RTITB10 at the checkout.
Keep your business compliant
All skills fade, and Instructors know this better than anyone. After all, keeping skills fresh across the industry is their bread and butter! Professional CPD events for logistics are an opportunity to keep up to date with best practice, and pass this on to those they train.
Industry legislation is fast changing due to Brexit, net zero targets, the skills shortage and more. To keep compliant, support your business, and educate your training candidates, your Instructors need access to all the latest information.
Networking Is a Great Way to Grow your Business
Instructors and Trainers attending Talent in Logistics' 'Develop' Conference will be engaging with industry experts and peers from all over the country. That's a lot of potential business under one roof!
Attend the 'Develop' Conference on 22nd March 2022
Don't let your Instructors and Trainers get left behind. Click here to book your tickets for the Talent in Logistics 'Develop' Conference on 22nd March 2022. Use the code RTITB10 at the checkout to receive a 10% discount, making it even greater value for money.
The RTITB team can't wait to see you there!
If you have any questions or need more information, don't hesitate to contact the Talent In Logistics team info@talentinlogistics.co.uk or visit www.talentinlogistics.co.uk/contact/.