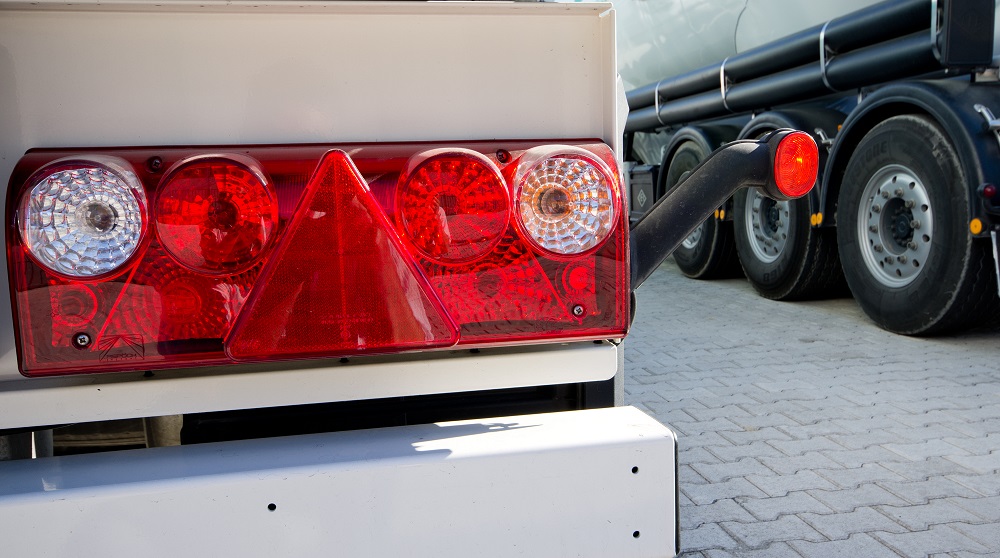 The job of reversing assistant is often carried out alongside other duties and doesn't require a formal qualification, so it's not important, right?
Wrong. A Banksman plays a vital role in preventing LGV reversing accidents and training is required by HSG136.
Reversing LGVs (large goods vehicles) pose a significant risk. According to the Health and Safety Executive (HSE), almost 25% of all deaths involving vehicles at work occur when a vehicle is reversing.There are several measures that can be taken to avoid accidents, including technologies such as sensors and alarms, but above all, LGV operations need correctly trained Banksmen.
What does a Banksman do?
A Banksman's role is to support the LGV drivers when manoeuvring around a site, they are the driver's eyes and ears. A Banksman generally works in tandem with other safety measures, such as reversing alarms and lights fitted to the trucks, fixed mirrors, supervision and designated pedestrian and LGV areas. Often, a Banksman will have other responsibilities day to day, such as loading and unloading stock.
How does a Banksman work with an LGV Driver?
Communication between the Banksman and the LGV Driver is crucial. The Banksman must give the drivers clear instructions, using a system of agreed hand signals. They may also use radios or other communication equipment. There must be a level of understanding and trust on both sides, so that they are able to work together to keep the operation running safely and efficiently. The correct training is crucial for equipping a Banksman with these important skills. Banksmen must be excellent communicators and should provide a calm and reassuring presence in an otherwise busy environment.
What training does a Banksman need?
There is an element of complacency that sometimes surrounds the role of a Banksman. Some people see it as "waving a driver in the right direction", and assume that just anyone can do it, but that is not true. It is a dangerous role that comes with big responsibility, and the correct Banksman training is vital for safety and efficiency when lorries are reversing.
The job of a Banksman requires them to work in close proximity to vehicles. A fully trained Banksman will be competent, communicative and responsible enough to safely guide the vehicle where it needs to go. A Banksman needs a varied range of skills and knowledge, so RTITB Banksman training topics include Reversing, Communication, Banksman Signals, Potential Hazards, Driver's Field of View, and much more.
(Of course, LGV Driver training or Yardshunter training must also be have been completed by whoever is manoeuvring the vehicle.)
Who can provide Banksman training?
For many companies, carrying out in-house Banksman training is a good option for enhanced business efficiency and reduced costs. With Banksman Instructor Training from the RTITB Instructor Academy, you can carry out training at your own site, and ensure that the training provided to all your Banksman is of a consistently high standard using the RTITB supplied course content and PowerPoint supplied as part of the Banksman Instructor course.
Alternatively, Banksman training you can trust is available from Banksman Instructors at many RTITB Accredited Training Providers across the UK and Ireland.
To find out more about how Banksman training, Yardshunter training, and Banksman Instructor and Yardshunter Instructor training can help reduce the risk of reversing LGV accidents, contact us.