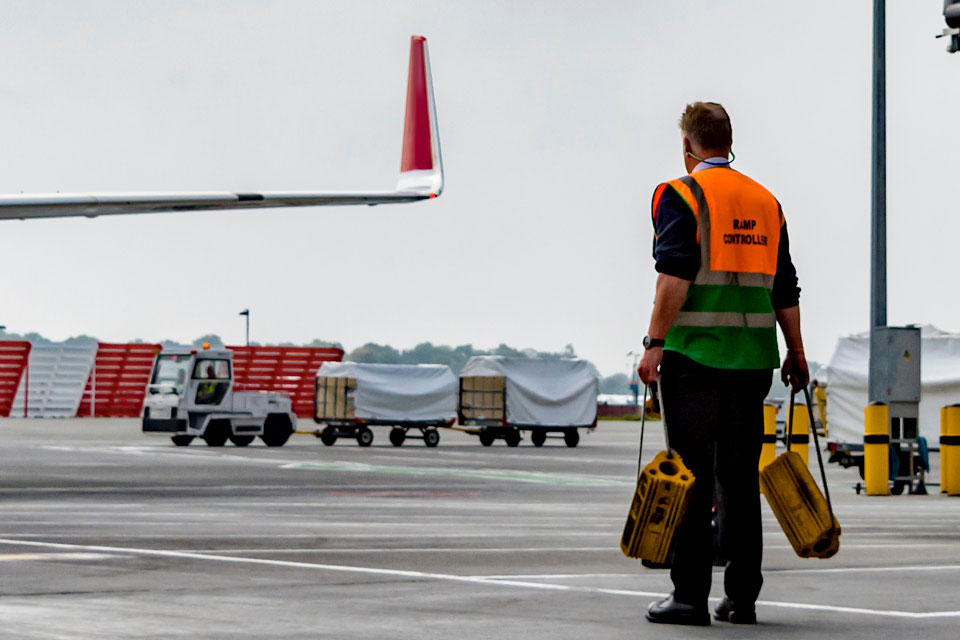 To minimize human error, reduce mistakes and increase airside efficiency, the commercial aviation sector is increasingly exploring automated solutions.  
While automated technologies might promise to improve airside safety, many ground support operations are concerned that automation could disrupt their well-established processes for aircraft turnaround.  More importantly, many employers and ground handling operatives fear that automation could replace the vital roles of many experienced airside professionals. 
Human factors in airside incidents 
Humans are both the greatest strength and biggest weakness on the apron. 
People are unpredictable and likely to adopt quick fixes and shortcuts, especially when carrying out repetitive ground handling tasks. This could increase the risk of an airside accident. 
However, human beings also have knowledge and experience which makes it possible to anticipate and predict what might happen. Even the most advanced machines cannot do this. 
Therefore, the best way to improve safety on the ramp is to: 
Analyze processes and accidents to identify the issues

 

Look at how unsafe and inefficient operator behaviors can be corrected

 

Implement new processes to address this

 

Add assistive technology to reduce human error and give operators extra support

 

Provide the necessary operator training

 
Airside automation and training 
As operators begin to work more closely with automated solutions, ground support equipment training will need to change and provide airside staff with new knowledge and skills to ensure safety. 
For example, guidance in IATA's Airport Handling Manual states that sensors and automated braking systems must be added to equipment that comes within operating range of aircraft.  Although this is an effective safety measure in theory, without the correct airside equipment operator training, the solution will not work.  The operator must be trained to ensure that the sensors are clean and functional before starting work and to conduct a brake test during pre-use inspection, and on approach to the aircraft.  It is important that ground support equipment operators do not over-rely on the solution and must be trained on what to do if the solution fails to work properly. 
Other ground support operatives will also need to be trained to understand where and how they can work safely around automated equipment and how the equipment is likely to behave in different scenarios. 
The future of training 
Automated solutions will not be the end of ground handling operator training and this will continue to be necessary.  In fact, as operations become more technologically advanced, the skills required to interact with ground support equipment will also need to progress so new and different training will be required. 
RTITB Airside training consultancy services can help you identify ways to improve ground handling safety and training. 
https://www.rtitb.com/ for more advice or request a quote.