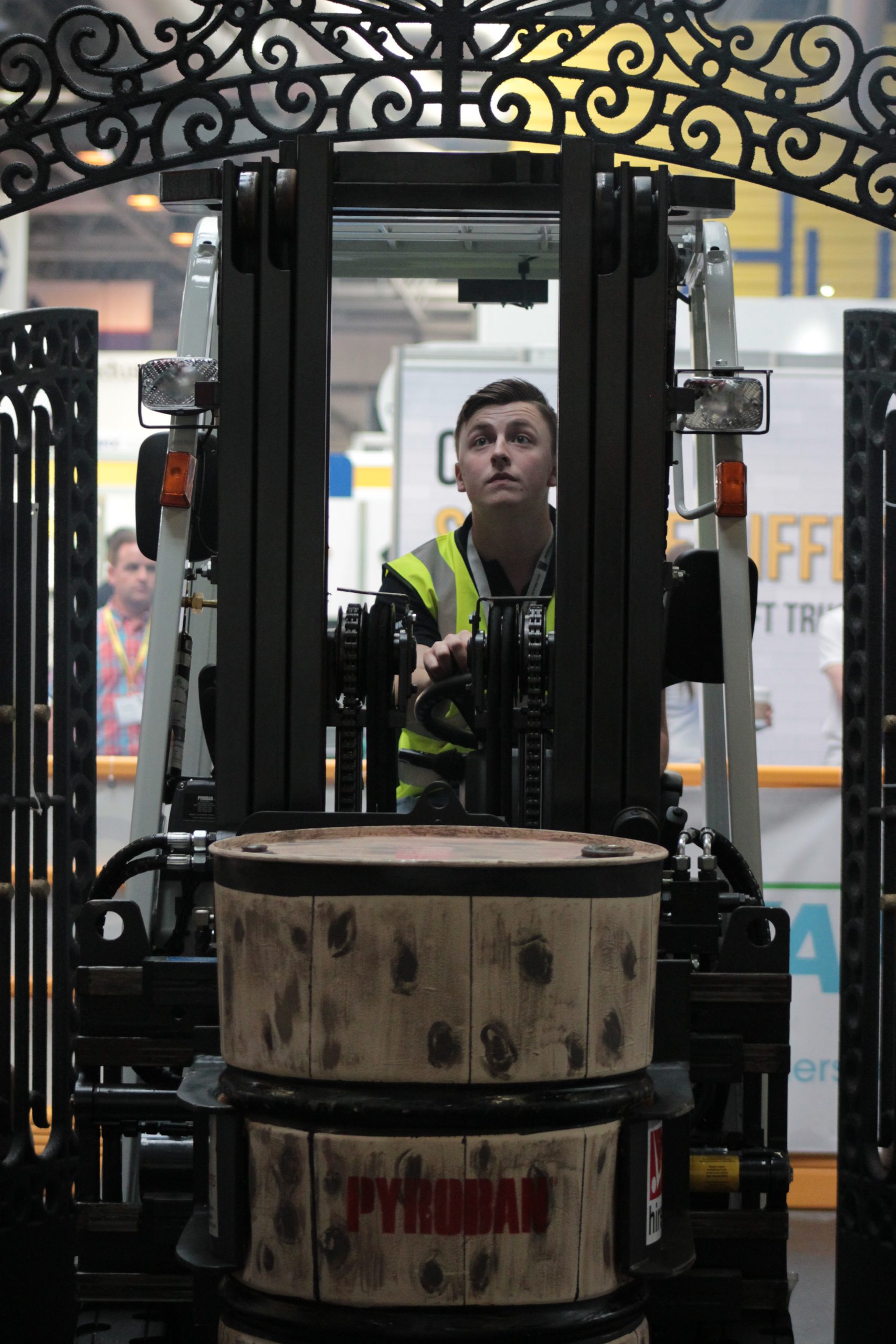 For the first time ever, female forklift operators have qualified for the Grand Finals of the RTITB International Forklift Operator of the Year competition, alongside the youngest competitor yet.
At the International Materials Handling Exhibition (IMHX), Samantha Tyson, who works at PPG in Morley, Leeds, was the overall winner of her heat on day 2 of the competition, which is sponsored by UniCarriers and McCue.  Emily White, from System Training in Carlisle, won the day three heat, while 18-year old Thomas Birkbeck, an apprentice engineer for KP Snacks, became the youngest competitor to ever qualify for the next stage of the competition.
All three contestants will move forward to the Grand Final in early 2017, where the 10 top forklift operators from the heats at IMHX will compete to be crowned International Forklift Operator of the Year.
"It was the first time that female forklift operators and young drivers qualified for the live heats, so I am absolutely thrilled to see that they have now reached the final stages of the competition," says Laura Nelson, Managing Director of RTITB, the preferred workplace transport training regulatory body, which has been organising the competition since 2008. "Not only does this recognise their hard work, but it helps to show that all kinds of different people can succeed in careers within logistics."
To earn a place in the Grand Final, drivers were tested on their operator skills, knowledge of safety and overall professionalism.  In front of expert judges, each competitor completed four tests – two practical assessments (Fun Factory and Explosive Mixer sponsored by Pyroban, DOLAV and Racking & Storage Solutions), a knowledge assessment (sponsored by Transaid), and successful completion of a pre-use inspection (sponsored by TruckLOG).  Over four heats, 40 competitors attempted to achieve the best score, with the top two operators from each day's heat receiving automatic qualification for the Grand Final.
"This competition highlights how encouraging more women and young people into logistics will help the industry to thrive in future as well as showing how employers can achieve return on investment from training," says Laura, explaining that with the apprenticeships levy coming into force in 2017, it will become increasingly important for businesses to see the value of the investment made in apprentices.
"I also hope that more women and young people are made aware that this sector offers fantastic careers that they can excel in," Laura continues.
For further information on the competition, visit www.opofyear.com.
Follow on Twitter @opofyear or visit Facebook "RTITB Operator of the Year Competition".