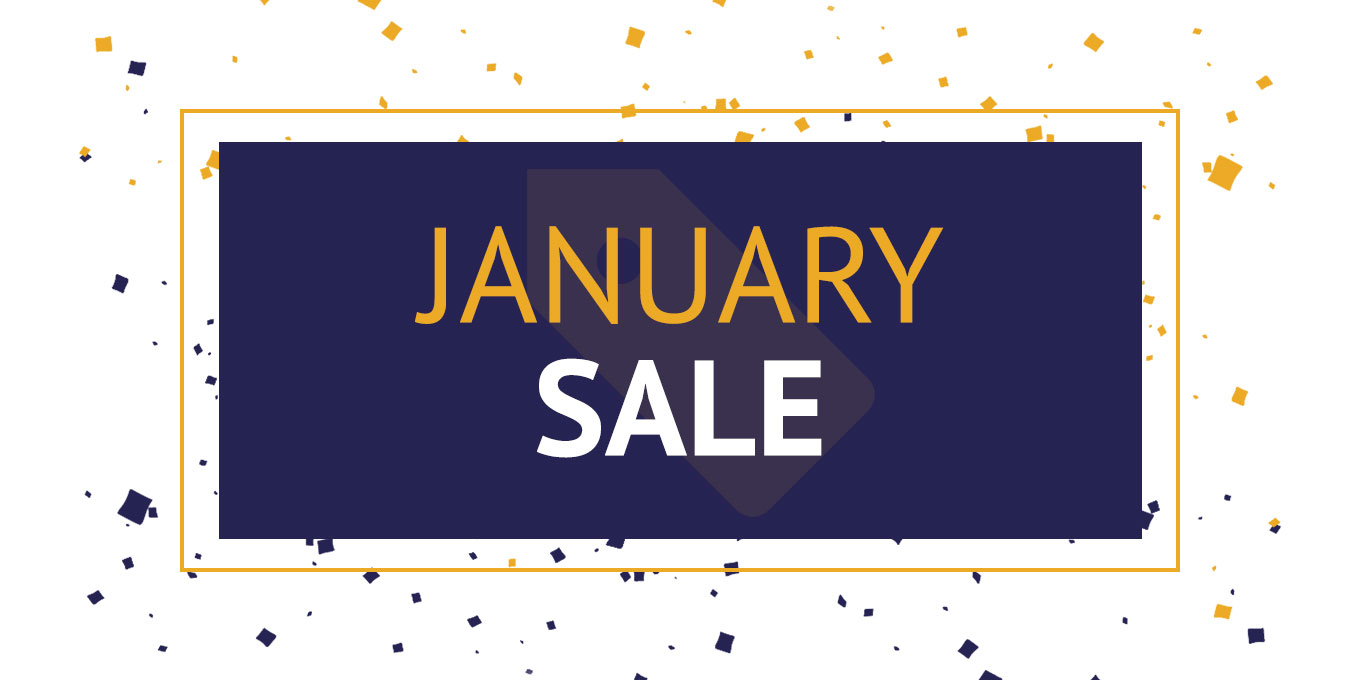 Feeling blue recently? It's understandable…Christmas is over, lockdown 3.0 is in full swing and the weather isn't exactly bright and sunny. The 18th January was also so-called 'Blue Monday', reported to be the most depressing day of the year!
However, it's not all doom and gloom. We're here to help you beat the January blues with some great deals in our January Sale at the RTITB Shop with up to 35% off! Don't miss out! All offers end at midnight on Friday 29th January.
Here are some of the fantastic deals we have for you…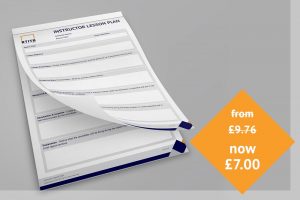 Laid out in a logical sequence with clear formatting, you'll find planning a lesson a straightforward and simple process with this handy Lesson Planning Pad full of space for lesson objectives, lesson preparation, recap, confirmation and notes.
Was: £9.76 | NOW: £7.00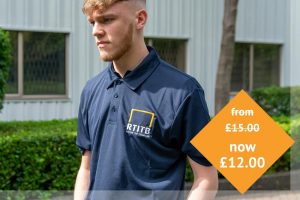 With our Branded Polo Shirt, show off your RTITB status with pride whilst looking smart and keeping cool at the same time! A variety of sizes range from medium up to XXXL.
Was: £15.00 | NOW: £12.00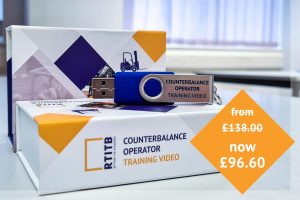 Your handy Counterbalance Training Video provides demonstrations of the skills and knowledge required for safe lift truck operation, which can be used in initial basic training, as a refresher tool or for managers and supervisors to refer back to.
Was: £138.00 | NOW: £96.60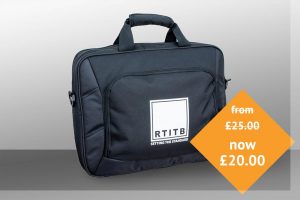 The RTITB Branded Laptop Bag is perfect for carrying electronics, paperwork, and all of those on-the-go items in one place – convenient and comfortable too!
Was: £25.00 | NOW: £20.00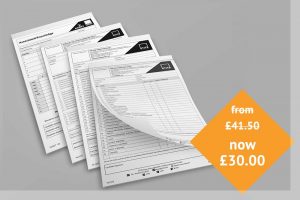 Focus on the job of examining your candidates, confident in the knowledge that you have all the paperwork you need for testing ready and available. Choose from a range of machine types including Counterbalance, Reach, Order Picker, Pivot Steer and more!
Was: £41.50 | NOW: £30.00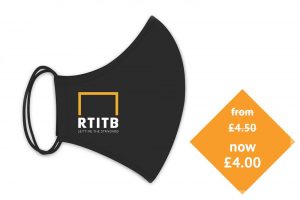 Protect yourself and others around you to help reduce the spread of COVID-19 – whilst promoting your RTITB status – with RTITB Branded Cotton Face Masks.
Was: £4.50 | NOW: £4.00

This comprehensive guide provides a detailed explanation and demonstration for the skills and knowledge required to safely operate a Reach truck, as well as handy clips containing helpful tips for pre-use checks, turning, rackingm and mounting and dismounting.
Was: £138.00 | NOW: £96.60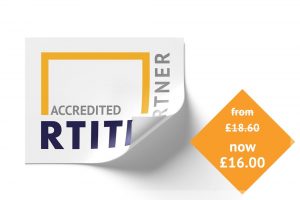 RTITB Accredited Partner Vinyl Stickers are ideal for accredited partners looking to customise pallets, training equipment, windows and more.
Was: £18.60 | NOW: £16.00
Take advantage of our range of deals now!
Visit the RTITB Shop now to stock up on our range of training essentials and beat the January blues! Don't hesitate – these offers end midnight on 29th January 2021. While you're there, be sure to browse our whole range of products designed to help you deliver high quality forklift and plant operator training, as well as LGV driver training materials, and other safety products and accessories.