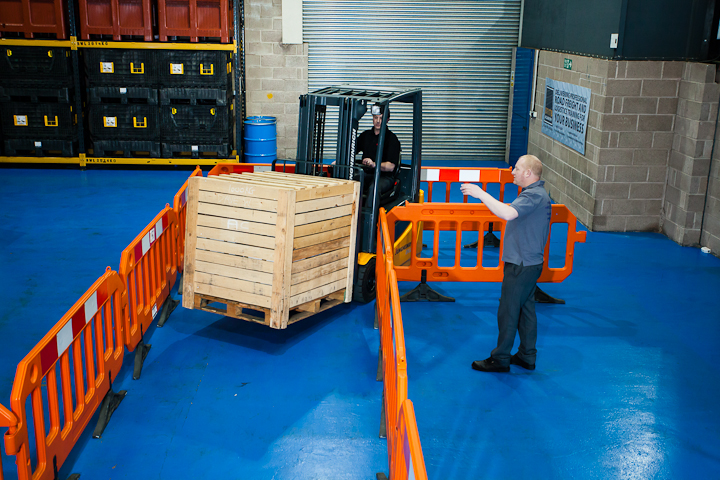 Indirectly, forklifts play an essential part in our everyday lives and the demands made upon them and their operators are substantial.
One of the main factors that is crucial to keeping the logistics industry operating successfully is competent, well trained staff and forklift operators who, collectively, are an essential key in the chain of events.
Regulation 9 of the Provision and Use of Work Equipment Regulations 1998 states: "Every employer shall ensure that all persons who use work equipment have received adequate training for the purpose of health and safety, including training in the methods which may be adopted when using the work equipment, any risks which such use may entail and precautions to be taken."
We are all aware of the requirement of providing operators with basic training at the very least. In fact, the Approved Code of Practice and Guidance (ACOP) L117 states that an operator should be given basic training on all types of forklifts and associated attachments that they may be required to operate in the workplace.
To that end, it is accepted throughout our industry that we individually train our operatives on each of the wide variety of differing forklifts that are available on the market today. However, a worryingly weak area of operating in today's industry relates to the case whereby a trained operator is required to work with the same type of forklift upon which he was trained but that possesses a larger weight capacity.
In this regard, it is vital that operators and employers remember:
With basic forklift operator training, there is no 'one size fits all' option;
Operators should be provided with conversion training in the instance where they are required to operate a different forklift to what they have been trained on;
Furthermore, in the instance that the operator's forklift type does not change but the size and weight is changed significantly, conversion training should again be considered;
Relating to the point above, it is the responsibility of the employer to decide what is regarded as significant.
The importance of these points is reiterated within these three differing scenarios:
Operator A receives basic training on a 1 T, electric three-wheeler counterbalance truck but the employer requires him to operate a 2 T, electric four-wheeler counterbalance forklift.
Outcome: No significant change regarding size or weight noted. No conversion training is required.
Operator B has previously received basic training on a 4 T, diesel counterbalance forklift and is required to operate a 6 T diesel counterbalance forklift.
Outcome: No significant change regarding size or weight noted. No conversion training is required.
Operator C has only received training for a 1 T electric forklift but is required for his role to operate a 6 T version of the same truck.
Outcome: A significant change in size, weight and motive power will be noted. Operator will require conversion training (as outlined by the ACOP L117), along with specific and familiarisation training.
Conversion training is essential in order to provide operators with the basic operation skills of a new machine type. However, it must be remembered that conversion training is an addition to basic training and will not provide the fundamentals of correct forklift operation. Therefore, this type of training should only be delivered by an appropriately qualified forklift instructor who has undergone training and assessment that relates specifically to the machine they will be instructing on. In no circumstance should an instructor train an operator on a machine type or attachment that they themselves have not been successfully trained and tested on.
Job-specific training is the next stage; the bulk of this may well have been covered during basic training and should include:
Knowledge of all the forklift's controls (where these differ from the truck upon which they were trained);
Routine inspections in accordance with the manufacturer's operators handbook and instructions issued by the manufacturer;
Use of the forklift in conditions the operator will meet on the job;
Instruction on site rules;
The work to be undertaken; for example, loading and unloading certain types of vehicles.
Finally, the last stage of training for an operator will involve familiarisation training. This should be conducted at the workplace under close supervision by someone of appropriate knowledge and will primarily cover skills already obtained under normal working conditions and skills which cannot be feasibly taught off the job.
It is only when these three stages of training have been successfully completed that an operator should be granted authorisation to operate the forklift in question.
Read our blog on the three stages of operator training for further guidance.