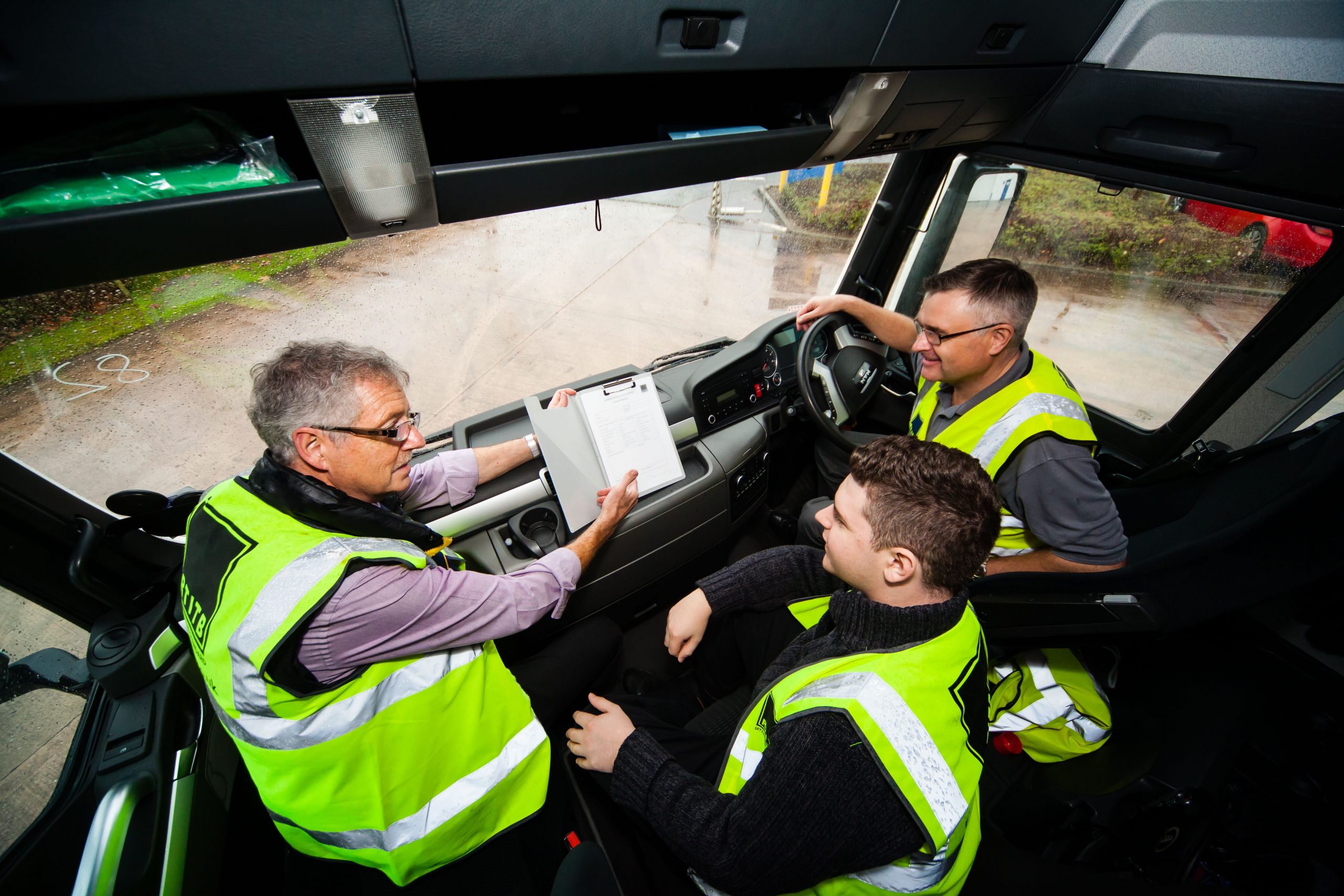 A much-misunderstood tool, telematics are vital to the modern haulage company. From advanced navigation to vehicle security, the technology can be used to help both drivers and employers improve their business operations. To maximise the benefits of this technology, RTITB is encouraging employers to include this vital topic in drivers' training.
For some time, telematics has had a bad reputation, often seen only as a spy in the cab. However, telematics are not just a way for employers to be a watchful eye on their drivers. In fact, drivers are probably using telematics all the time within their daily lives – from browsing the web, and using smartphones or tablets, to at home security systems or operating a sat-nav. Despite being an integral part of a driver's everyday working life and widely used within the commercial road transport industry, all too often the benefits and overall value of telematics systems are overlooked and missed within lorry driver training.
Ask yourself – can your drivers work effectively without telematics?
Telematics provide a range of useful applications, including vehicle status reporting, route planning, security, location reporting and fuel efficiency analysis and reporting. In other cases, it can be used to reduce administrative burdens and maximise working efficiency by providing real-time data. For example, the safety of the driver, and other road users, can be improved through vehicle diagnostics which can be monitored in real-time within your office, providing a backup to daily walkaround checks. This helps highlight underlying issues with the vehicle itself which the driver may be unaware of, thereby improving safety.
Costs can also be lowered through the effective utilisation of a telematics system. Many companies have reaped these benefits, with one construction firm in 2015 achieving a 15% increase in fuel efficiency following an 87% reduction in idling time after implementing a telematics system. Thorough training can help drivers to understand and use telematics systems to contribute to the improvement of vehicle efficiency, which in turn helps promote safe and fuel-efficient driver practices.
However, high quality training is detrimental to their successful understanding and future use of telematics in drivers' everyday working life. Training must take into consideration the sector the driver works within, their overall grasp of modern technology as a whole, and, most importantly, the type of HGV that they drive. Good training is rarely a one size fits all solution. However, by highlighting how technology they currently use is beneficial to their day to day lives, whether at home or at work, drivers should begin to identify the benefits of telematics, and start to see these in relation to HGVs.
The single best way to inform drivers on the importance of telematics is through training, RTITB's Master Driver CPC Consortium offers two topics dedicated to this; Telematics (As a Vehicle System) and Telematics & Fuel Efficiency.  RTITB encourages all Fleet Managers using telematics to include these topics as key subjects in their Driver CPC training plan.
It's time for telematics to shake off the stigma of being a burden to employers and drivers. It's a technology that is here to stay and, as technology continues to evolve, is guaranteed to become a bigger part of HGV's and operations of the future.
Download a free telematics summary sheet to share with your drivers to help instill this much overlooked aspect of lorry training which will benefit both your drivers' performance and your operations as a whole promote the benefits of telematics and to increase their understanding of the subject.