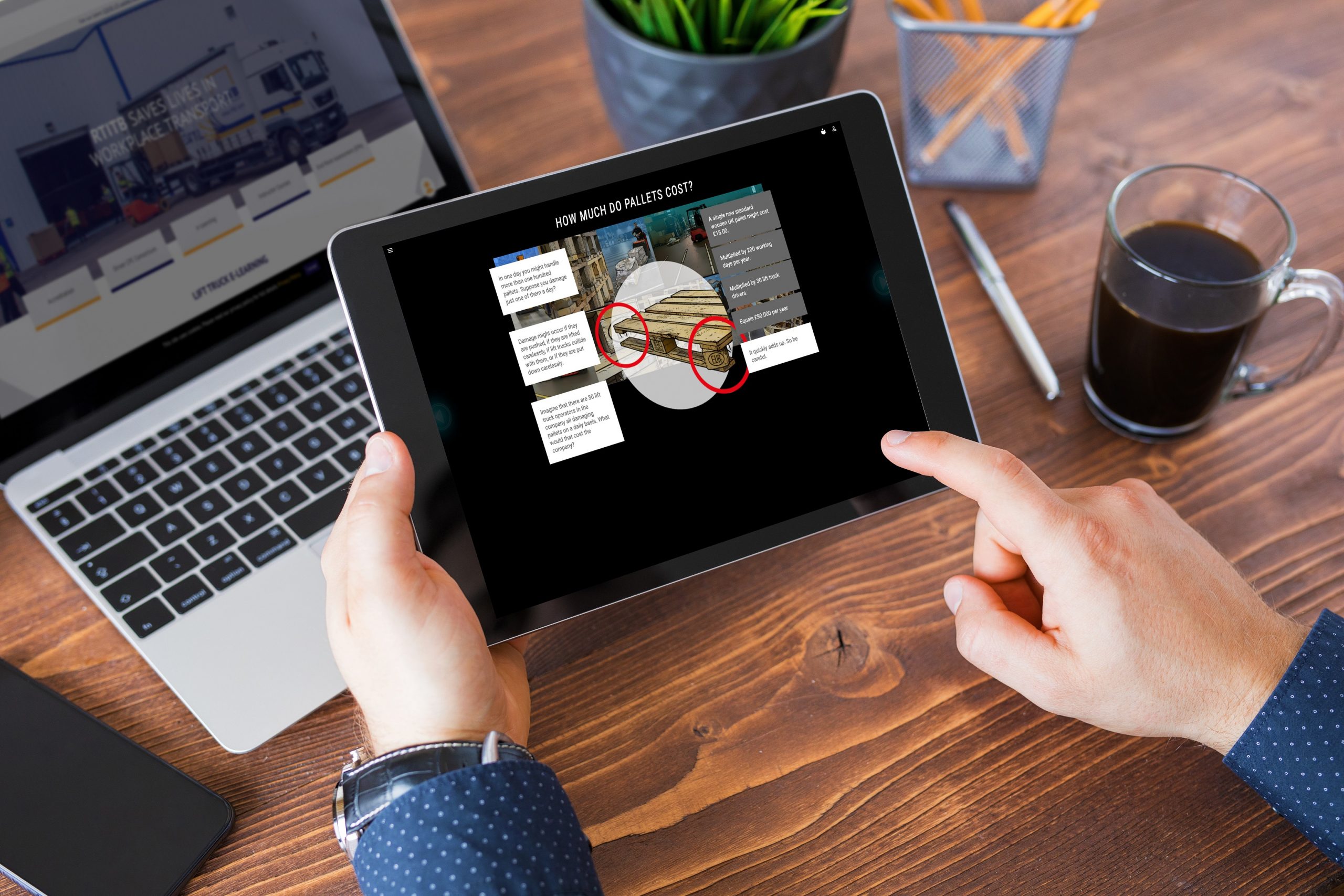 Lift truck Instructors are working hard to deliver vital operator training needed to close the skills gap. However, the warehousing industry is also experiencing a shortage of Instructors. Recruitment and training can help fix this in the long term. But what is the best approach to take right now? RTITB's time-saving online eLearning program, eTruck UK, provides an answer.
While you cannot substitute practical training delivered by a qualified Instructor, eLearning means that forklift and reach truck operators can learn independently for the theory element. This frees up Instructors' time to focus on delivering more practical training than ever before.
In fact, the amount of time Instructors can get back by using eTruck UK for Counterbalance and Reach Truck training has been calculated at 40%. This can then be dedicated to even more practical training. Without eTruck, an Instructor can train six novice counterbalance or reach truck operators in a 2-week period. With eTruck, they can train up to 9 novice candidates and 3 refresher candidates.
Not only does the eTruck programme reduce training time, it also saves money for warehouse operations. This couldn't come at a better time in light of the fuel and energy bills increase. Work out just how much time and money your operation could save with the eTruck Savings Calculator.
The eLearning solution for delivering theory training, was developed to digitalise parts of operator training. This is designed to save time and money, without compromising safety or standards.
eTruck UK also greatly benefits the learners. It is a unique digital storytelling tool that increases training effectiveness. It explores the reasons behind operator behaviour in addition to the relevant theory. This helps to create behaviour change. As it is 100% online, candidates can complete the theory training anywhere, anytime, at their own pace. Before beginning practical training.
eTruck UK is available with lifetime licenses both for those delivering in-house training and for training providers. Learn more about eTruck, or to get started call +44 (0) 1952 520231. You can also arrange a free 30-day demo here.