Our new training materials for Pedestrian-Operated Manual Pallet Trucks (pump trucks) have landed at the RTITB Shop!
With manual pallet trucks (sometimes known as hand pallet trucks or pump trucks) in such frequent use in warehousing and distribution operations, this new course, which lasts 3 hours for 3 people, is an ideal way to help trainers deliver compliant training that helps keep people safe.
By the end of this course, candidates will be able to discuss and demonstrate:
Safe operation of a low-level pedestrian-operated manual pallet truck (ABA code Z1) within the workplace
Operator duties under the Health and Safety at Work, etc. Act 1974 and the risks associated with low-level pedestrian-operated manual pallet truck use
Low-level pedestrian-operated manual pallet truck components
An effective pre-use inspection and reporting process.
1. It saves time for instructors
Instructors are busy! The new RTITB Trainer's Guide LTG72 (ABA Code Z1) Pedestrian-Operated Manual Pallet Truck Low-Level is designed to provide everything needed so that appropriately qualified instructors can set up and conduct high quality manual pallet truck operator training.
Trainers can spend more time delivering training, rather than on developing course materials, helping to keep your training plans on track.
2. More than just a PowerPoint
A PowerPoint training presentation is great, but its only part of the manual pallet truck operator course. For instructors, the new manual pallet truck training course comes with a trainer's guide and helpful handouts to use throughout the course, as well as the PowerPoint presentation.
Question papers, mock papers and test marking sheets are also included for ease of administration.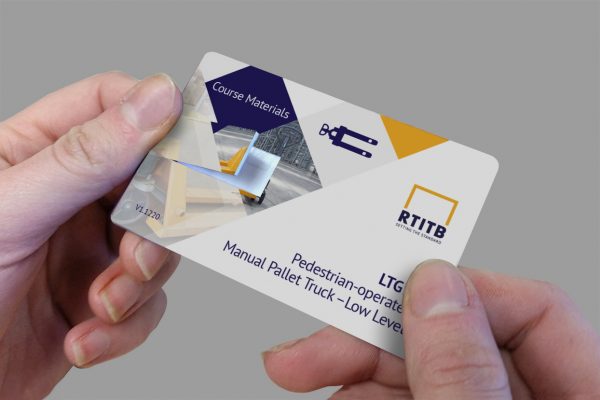 3. Prevent training bottlenecks
The training materials are comprehensive and incredibly easy to use. The instructor guide walks trainers through the course, lesson by lesson, giving all the information needed for delivering effective operator training.
All of this means that trainers can get started faster than ever, helping to prevent training bottlenecks that may otherwise occur while courses are being developed or approved.
4. Make operations safer
There are dangers in any work environment, and each presents specific risks to the health and safety of those who work in the environment and anybody else affected. From hazardous loads to the dangers presented by the movement of low-level pedestrian-operated manual pallet trucks, risks must be properly monitored and controlled.
Delivering the correct Z1 manual pallet truck training that complies with relevant regulations is the first step to minimising and controlling risk and looking after the valuable people working throughout the supply chain.
5. Reduce your carbon footprint
Did you know that producing 100,000 sheets of paper from new sources requires over 8 trees and almost 2,000kWh of energy? With that in mind, paper use can of course be a big factor when considering an organisation's carbon footprint – training (and the surrounding admin) has traditionally been a very 'paper hungry' activity!
At RTITB, we have several 'green' initiatives in place and reducing paper use is one way that we want to help look after the planet. That's why the new Manual Pallet Truck Trainer's Guide provides everything you need on a pocket-sized USB, rather than a hard copy. We hope that this will help ensure that instructors only print exactly what they need and will reduce paper waste.
Buy it now for just £99+VAT – remember, RTITB Instructors and RTITB Accredited Partners get a 10% discount and 25% discount respectively at the RTITB Shop too!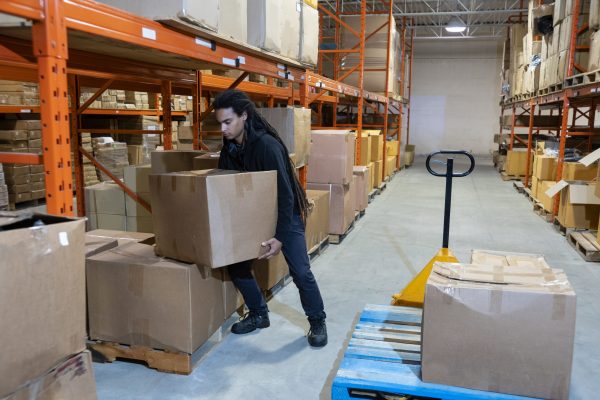 More choice at the RTITB Shop
The new RTITB Trainer's Guide LTG72 (ABA Code Z1) Pedestrian-Operated Manual Pallet Truck Low-Level is available now from the RTITB Shop alongside a huge selection of other training materials, aids, and accessories. Head to the RTITB Shop now to see the full range.
Or if you need more information please contact the team who will be happy to help!