Description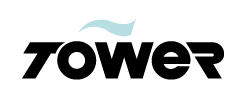 Working in partnership with Tower Supplies.
These disposable plastic seat covers are ideal for use on lift trucks and HGVS that have fabric seats and can't be effectively disinfected between use.
Further details:
• Disposable seat covers
• 100 pieces supplied on dispenser roll
• Durable plastic construction
• Ideal for machinery equipment
• One Size
Discount is not available on this product.
To ensure your operations are complying, you can find more guidance here. Or read our blog here to ensure you are delivering safe practical training and the steps to take.