Description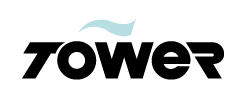 Working in partnership with Tower Supplies.
These blue vinyl P/free gloves are a dexterous, reliable and comfortable alternative for wearers with latex allergies. The dexterity of these vinyl gloves allows a high level of accuracy and sensitivity in all applications. The powder free nature of these gloves eliminates the possibility of powder contamination.
All vinyl gloves are sold in boxes of 1000. No returns or refunds.
Further details:
• Examination gloves – regular duty
• Beaded cuff – providing additional strength and preventing liquid roll off
• Latex Free – to reduce the risk of hypersensitivity and allergic reactions
• Ambidextrous
• DOP and EHP free
• Powder free
• One Size
Discount is not available on this product.
To ensure your operations are complying, you can find more guidance here. Or read our blog here to ensure you are delivering safe practical training and the steps to take.