Description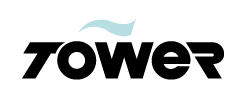 Working in partnership with Tower Supplies.
C
Nilaqua® – the highly effective alcohol free sanitiser that is up to 99.9999% effective as a germ killer. Fast acting, effective within 30 seconds yet kind to the individual and environment. Not only providing rapid kill against bacteria and viruses, but also provides a residual barrier onto the surface that continues to work for at least 30 days after the initial application.
Sold in a tub of 1, each tub containing 500ml. No returns or refunds.
Further details:
• No water or rinsing required
• Kills up to 99.9999% of bacteria within 30 seconds
• Alcohol free & hospital approved
• Kills Norovirus, MRSA, E.Coli, Salmonella & C-Diff
• Non-flammable & non-toxic
• Remains effective even when dry for up to 6 hours on the skin
• Fully compliant with EU biocide regulations
• Tested food safe and halal compliant
• Safe to use on all skin types
• 'Kind to hands, cruel to germs'
NHS Approved and tested to EN 1275, EN 1276, EN 1500, EN 1650, EN 1656, EN 13623, EN 13697, EN 13704, EN 13727 & EN 14776.
Discount is not available on this product.
To ensure your operations are complying, you can find more guidance here. Or read our blog here to ensure you are delivering safe practical training and the steps to take.