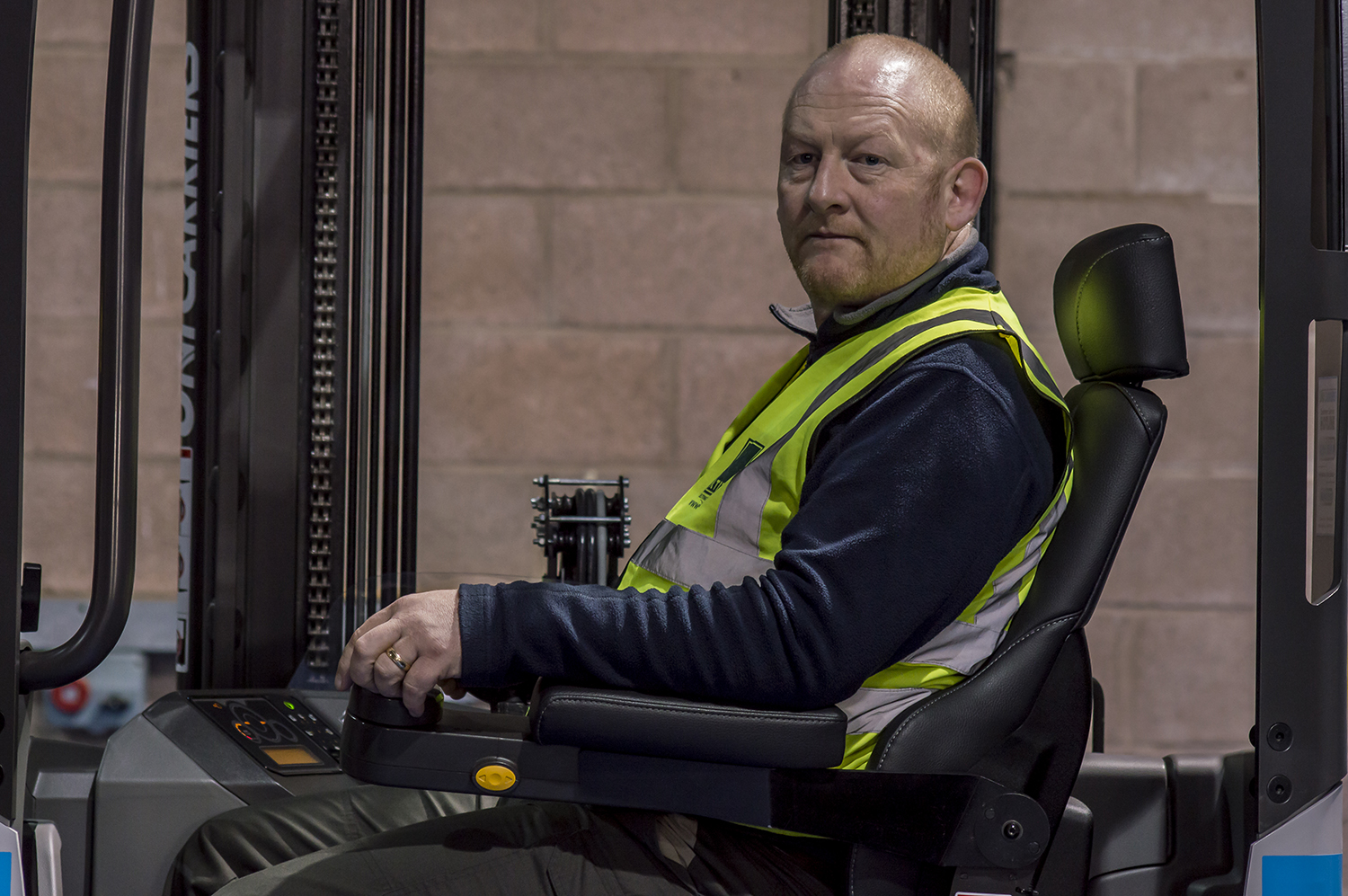 The phrase 'forklift licence' is often heard within our industry, as if operating a forklift is akin to driving a car, lorry or motorbike. You'll even see operator job advertisements including statements such as 'forklift licence essential', 'accredited licence needed' or 'seeking an operator with a forklift ticket'.
However, there is no such thing as a forklift licence, and terms such as the above make recruiting the right candidates, and ensuring they have the correct training, confusing for employers.
When referring to a 'licence', what is actually meant is a lift truck certificate of basic training and this does exist for forklift operators.
Forklift Operator Basic Training
As part of Regulation 9 of the Provision and Use of Work Equipment Regulations 1998 (PUWER 98), employers must ensure that lift truck operators receive adequate training before they are authorised to operate on site.
Upon completion of training, the operator's training should be documented and, they may be issued with a certificate that confirms the training they have received – however, this is still not a licence, nor is it a step to acquiring a licence of any sort. A lift truck, or materials handling equipment, 'licence' simply does not exist!
So, in the absence of a 'licence', how can you ensure that your operators stay safe in the warehouse while keeping your operation compliant with PUWER?
As an employer, it is your responsibility to ensure that operators have completed the three stages of forklift operator training – Basic Training, Specific Job Training and Familiarisation Training.
When a 'forklift licence' is referred to, what is usually meant is that the operator has completed Basic Training for a lift truck. This is essentially a lifelong qualification which proves that an operator has met a minimum standard of knowledge and skills at a specific point in time. Having obtained this qualification, they are unlikely to ever need to do a full basic course for the same truck type again.
Conversely, Specific Job Training and Familiarisation Training are not one-off courses. They take the skills learned in Basic Training, give them context, and help operators gain the specific competency they will need to use particular equipment and carry out particular tasks in a particular workplace. This means that the moment something different is encountered, the existing training 'expires'. For this reason, this training is not usually transferrable between different roles or companies.
If your operators have completed the three stages of training, they should have documented evidence that confirms they are competent to operate the machine type for which they've received training. This is not a 'licence', but proof that your operators have a Basic lift truck operator qualification and the subsequent stages of training required for safety and compliance.
Only once operators have completed this training should you provide them with an authorisation to operate.
How to check a forklift certificate is valid
When you employ new lift truck operators, or transfer operators into a new role or environment, you should always thoroughly assess their skills and knowledge as well as checking that they have a Basic Training certificate. This is the case both for employees and agency staff.
If you're employing a new operator who states that they have completed forklift training, or that they have a lift truck 'licence', it's vital to check that they do have the required skills and experience to work on your site.
Before an operator commences work on your site, you should always check:
Does the operator have any certificates that document previous training on the machines they will need to operate?
Is the certificate authentic? For instance, RTITB accredited training certificates include a unique number (newer certificates have a QR code too) for each operator which enables you to verify what training has been successfully completed and when the persons registration with RTITB expires
Have you assessed their skills and delivered any remedial training, including Specific Job and/or Familiarisation training, before they start operating a machine?
Have you completed all the above steps before issuing an authorisation to operate?
Forklift Refresher Training
If your operators have received accredited training, such as in-house RTITB accredited training or courses through an RTITB training provider, you should also ensure that they renew their qualification at least every three years with a refresher training course. This ensures that the training is verified and uploaded onto a secure training management system, such as RTITB's National Operator Registration Scheme (NORS).
You may also need to provide refresher training for your operators at other times and intervals to remedy unsafe behaviours, correct bad habits or if they have not operated a truck in some time. It should also be delivered to any materials handling equipment operators who have been involved in an accident or near miss.
Remember – a forklift licence does not exist!
Although there is no such thing as a lift truck licence, you must ensure that operators have completed the three stages of training. Beyond that, you must also check the skills, competence and experience of your forklift operators before issuing an authorisation to operate. As an employer you also have a legal responsibility to check that the forklift operators that work on your site have received adequate training for the machines they use.
RTITB's network of accredited training providers can deliver forklift training to help you ensure that operators meet safety and legal standards. Or you could consider becoming RTITB accredited for your own in-house training provision.
Contact our Solutions team to discover the best solution for your business, on +44 (0)1952 520207 or email solutions@rtitb.co.uk .